The Evil Within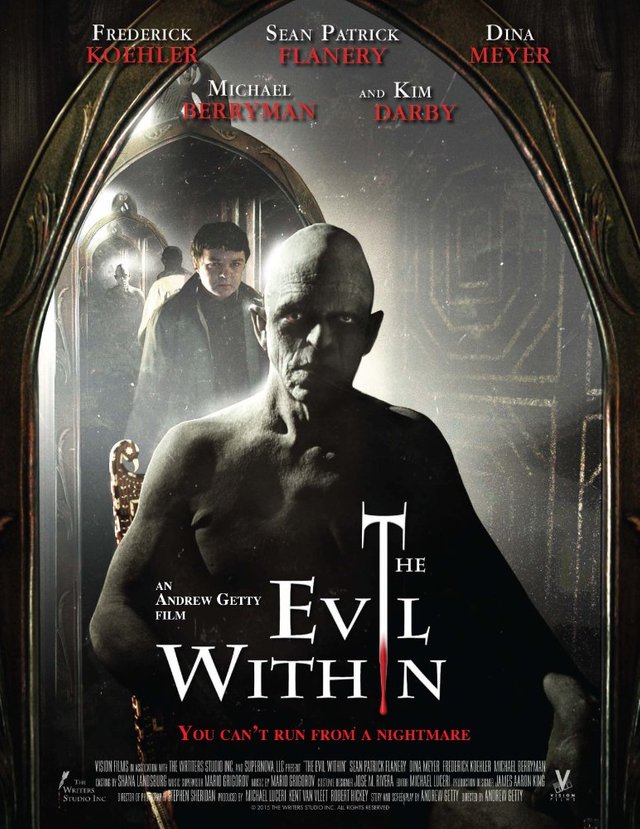 Director: Andrew Getty
Writer: Andrew Getty
Cast : Frederick Koehler, Sean Patrick Flanery, Brianna Brown, Dina Meyer, Michael Berryman
If we want to tell the story about this movie, we must first say a few words about the director/writer Andrew Getty. What we know about Getty is that he was an American milioner, oil magnat heir, bussinesman , a man of few vices and not so good director. His life film project was supposed to be a movie called The Storyteller, a semi-autobiographical self-financed horror project that has "eaten" almost 6 million of its own dollars and 15 years of work, which definitely ranks it at the top of the list of the longest film productions. Paradoxically, and a little sad, but Andrew did not live to see his final film product: he died in 2015 and his movie appeared, two years later, renamed in The Evil Within.
Now, about the movie....well its no good. Apart from the great acting skills of Frederick Koehler who plays the role of Dennis, a mentally handicapped young man in the care of his older brother John ( Sean Patrick Flanery ), movie is really not worth your time. The director tried to tell us his own story through Dennis, and it resulted in confusing,chaotic and hardly understandable mash of his nightmares and reality. Throughout the movie Dennis is having this... what suppose to be awfull dreams and hallucinations and later on goes on a murderous spree.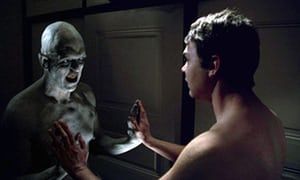 The film is full of unrelated, absurd moments and nonsense storytelling with a few very obvious signs of low budget production, like the part where you can clearly see its a dummy that is hit by a car not a person. It is also unclear who are the certain characters who suddenly appear in the scene and then dissapear.... The Evil Within is a product of amateur directing, bad writing skills, confusing post production and the viewer is left with a filling "Why the hell did i waste 2 hours of my life on this crap ?" After first 20 minutes you get nervous, but not because of its spooky and tense atmosphere, but because you want to stop the damn movie and go do something more meaningfull, like watch the leaves fall from a tree.
My humble opinion is this movie deserves 3/10 and its not because i rank horror movies with low marks. I really love all kinds of different styles one can find in horror movie industry, but this is just plane wrong.
Too bad for Frederick though, he did do a nice job....
*** This article is an old one, which ive wrote couple of months ago when this movie was somewhat new. I realise, by now, its pretty much irrelevant to do a review on a old movie, but i had this article copied because of @Vincentb tag whose idea of an "Tag community" i like and will try to be the productive member of it.
Best of luck to all of us.