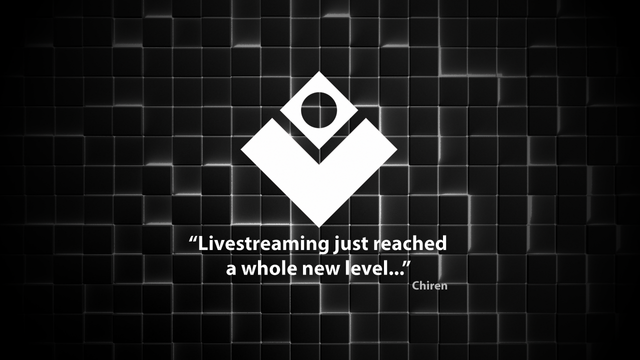 Jestem świeżo po streamowaniu na Vimm.tv. Muszę przyznać, że mi się podoba.
Oczywiście DCR Tools działają bez problemów, tak jak przewidywałem. Wymagały tylko kilka przeróbek. Oczywiście jest już Krystyna i Krystian TTS dla czatu, są upvoty oraz donejty, a także inne toolsy tak jak na Dlive. Wszystko poprawnie się odpalało, jak powinno :) - zapraszam Was do testów.
##Moje spostrzeżenia o Vimm w stosunku Dlive:
Plusy :
permanentny kanał działający cały czas wraz z czatem - bez względu na to czy jesteśmy live czy nie - aby włączyć stream tylko odpala się OBS i działa.
lepszy dashbord, zapamiętujący opis i miniaturkę, podobnie jak na Twitch.
błyskawicznie działający czat, który nie kasuje wiadomości tylko dla tego że zbliżamy się do limitu znaków.
brak dublowania wpisu na steemit jak wywali się OBS - można dowolnie go resetować i dokończyć streamowanie.
ogólnie mam wrażenie, że wszystko działa prościej i jakoś tak sprawniej, bez zbędnych ustawień.
Minusy :
brak zapisu streamów (choćby na parę dni).
brak możliwości wgrywania filmów.
brak opcji moderowania.
brak powiadomień email.
Nie ma co czekać aż będzie za późno. Zapraszam na Vimm i do zobaczenia na streamach :)
---
[EN]
I'm freshly after stream on [Vimm.tv] (https://www.vimm.tv). I must admit that I like it.
Of course, [DCR Tools] (https://zygmunt.pro/apps/dcr) works, without problems, as I predicted. There is already TTS in chat, there are upvots, donates - as for Dlive, everything works properly :) - I invite You to test.
##My observations about Vimm in oposite to Dlive:
Pros :
permanent channel working all the time with chat - no matter if we are live or not - just Start OBS and go.
better dashbord, memorizing the description and thumbnail, just like on Twitch.
instant chat that does not delete messages, just because we are close to the character limit.
no duplication of entry on steemit if OBS will crash - You can freely reset it and continiue streaming.
I have the impression that everything works simpler and more efficiently, without any unnecessary settings.
Cons :
streams not stays to later look (even for a few days).
there is no possibility of uploading movies.
no moderation option on chat.
no email notifications.
There is nothing to wait until it is too late. I invite you to Vimm and see you on the stream :)