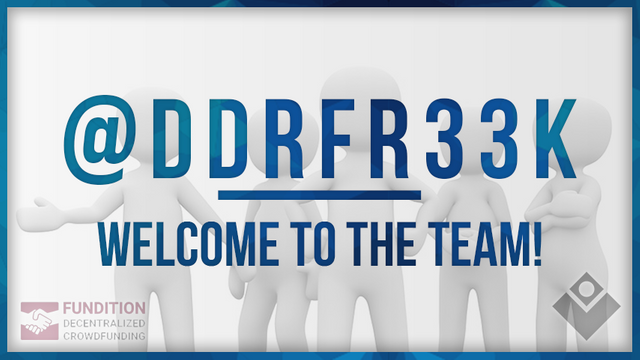 The Vimm family keeps growing!
It sure is the season to get jolly, as none other than @ddrfr33k is joining the vimm team. This is an early Christmas present to our friends in the North American time zone as with @ddrfr33k on the team, you should see increased curation activity during peak hours for streamers in that time zone. That means that from now on the chance of getting curated is even higher (be it that your content is good enough)
Some of you might remember the amazing charity stream hosted by ddfr33k last month. For extra life ddrfr33k and some friends played nothing else than Dance Dance Revolution for the good cause. He almost literally danced his ass off, and all together we were able to reach the goal of 1800 dollars for children in need.
Except for curating content, @ddrfr33k will be in charge of communication between @Vimm and the different communities that gravitate around it. If you want to get in touch with us in regards to a partnership or a collaboration between your communities and Vimm, you can from now on either get in touch with @ddrfr33k or @foreveraverage.
You can also use the Contact Us page on Vimm.tv to send us an email.

We want to take this opportunity to remind you that this weekend will be our Hearthstone event. We'll be giving away 2 Steem to 5 streamers playing Hearthstone. To participate all you have to do is… stream Hearthstone on either Saturday and Sunday. Yes it is that easy.
While we wait one more day for the weekend to start we already have a giveaway starting. Join our Gleam contest and have an aditional chance at winning some Steem. We'll be giving away 2 Steem to 5 participants. Check out: https://gleam.io/competitions/4CGRT-hearthstone-event-vimmtv to participate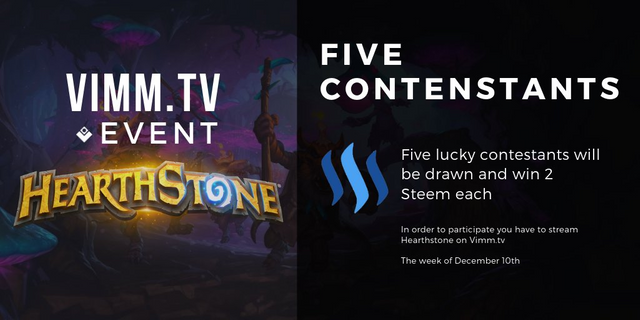 Get in touch!

Twitter |

Facebook |

Instagram |

Discord

Support @vimm on Fundition!