---
Hi folks, I'm the Dude, a Groove-Jockey on GHRO.
You're bored and fed-up with the Dull Mainstream Radio Stations?!
You're looking for some Real World Grooves and Beats?!
Then come over and listen to GreenHouseRadioOnline's Voice Channels like my Eclectic Earfood where I invite an international selection of blues, soul, funk, folk, deep dance, indie rock, jazz and many more... often enough with a fusion off these grooves.
My mix of emerging artists, rare cuts and current favourites, brings essential music from around the world a little closer to you!
Live 24/5 on GHRO and Vimm.tv...
Thank You for listening - #ComeGROWwithGHRO
---
A bit more about my style?!
Brought up with classical music (because that was my dad's main collection), I kind of listen to everything. After 30 years playing some Mainstream Disco at Parties, I just had to abandon, more and more crap on TV and Radio made my decision really easy.
Today I'm looking for the beats who make my heart sing and dance, I fell in love with World Music Fusion in all its diversity and with enough groove, I'm right away addicted. I'm a RockNRollA and ZappaNoid forever, so you'll find all kind of a strange mixture in "my" music!
Anyway, hopefully you pass by when I'm around and online... CU there!
---
Peace Love and Grooviness
Dan "The Dude" Mondoshawan
---
---
Be impeccable with your own word!
Handle everything from a neutral point!
Avoid assumptions by asking kindly!
Always give your best to One And All!

And Your Life will Improve In A Way You Can't Imagine Today
---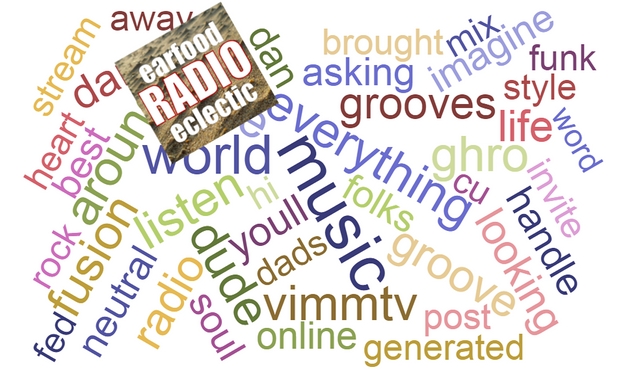 ---
This post was generated from a live stream on Vimm.tv