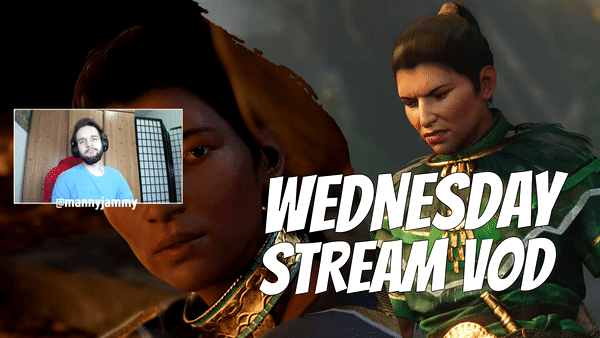 The Yaaxil made me do it
Click here to watch the vod of the stream (─‿‿─)
---
Those fast goblin-like things are called Yaaxil and I almost pooped myself last stream because of one. Game has picked up with the pace pretty well so I hope to have a good stream. Don't hesitate to pop up in chat I don't bite.
I Stream @ 7PM UK Time
Come Say Hi (っ◕‿◕)っ
Find Me In Machu Picchu @ » http://mannyjammy.co.uk/
Get @ Me
Steemit » https://steemit.com/@mannyjammy
Twitch »
Instagram »
https://www.instagram.com/mannyjammy
Giphy »
https://giphy.com/mannyjammy/
FaceBoobs »
https://www.facebook.com/mannyjammy
Twitter »
https://twitter.com/mannyjammyHD
Tumblr »
http://mannyjammy.tumblr.com/
Snapchat » mannyjammy
Grab the Game @ (Amazon)
PC » https://amzn.to/2RcH4Oc
PS4 » https://amzn.to/2Ncp3N5
XBOX » https://amzn.to/2P132Cz
---
Follow VimmTV (
@vimm
) for frequent updates, contests and giveaways for our early adopters!