Skip to 6:05:55 for last night's broadcast.
Old thumbnail to nowhere - DO NOT CLICK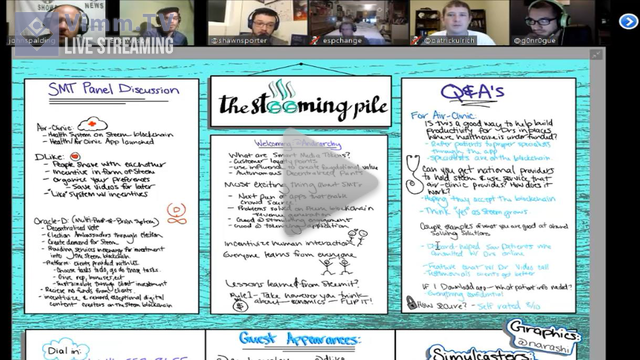 The Steeming Pile v 2.5! - LIVE tonight! - The Future of TSP and LiveStreeming on Steem
Category: Talk Show
Sub-category: STEEM

Click here to watch the live stream!
---
Welcome to
@thesteemingpile is an open space live broadcasting project for the @vimm & Livestreaming Community. We set up the theme and create the agenda live on air. We are just getting started so feel free to jump on the pile.
Livestream Start time*:
Every Tues. @9:30pm EST *check for your time


Timing - 3:15 - 9:30PM - The Steeming Pile Replays (See below for Playlist)
9:30PM - ??? We will go live for TSP v 2.5
Jump on the pile live:

Zoom Meeting no: 468186430


Dial US: +16465588656 Meeting no: 468186430#


...or join our Discord server


SEE YOU TONIGHT at 9:30 Live
Discussing all but not limited to:
The DLive Breakup
The Future of The Steeming Pile
Shameless Self Promotion
Giving New people 10 Questions