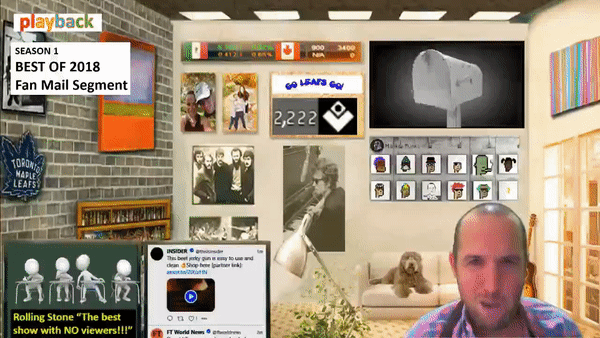 [NEW] SEASON 1, BEST OF 2018 - FAN MAIL SEGMENT ✉
Category: liveshow
Sub-category: IRL

Click here to watch the live stream!
---
BRO POPS IN; SABOTAGES THE FRIDAY DRINKING SHOW
Have a good weekend all. Here's a segment from the 'Best of 2018.' It's the much loved 'Fan Mail Segment.'
ABOUT joel
The show is hosted by @JoelKruger, currency trader and market punk. Joel is looking forward to putting his ADHD to good work, through his streams. Joel covers markets, music, literature (that he doesn't ready), art and life.
NOTE - We'll be putting out a formal schedule soon, so keep in touch for updates. Look forward to seeing you on the show.
---
This post was generated from a live stream on Vimm.tv