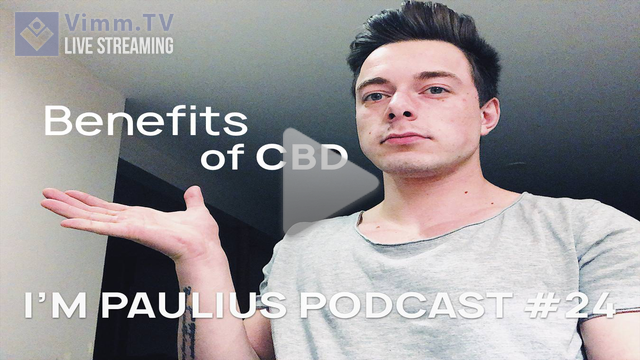 I'm Paulius Podcast #24: Benefits of CBD
Category: IRL
Sub-category: health & fitness

Click here to watch the live stream!
---
The reason I switched times were because of my project with low carb CBD Bars.
So today I wanted to teach you humans about CBD, the benefits of it and your body's cannabinoid receptors.
JOIN MY DISCORD COMMUNITY
https://discord.gg/s5axaRN
Stay gold,
-Paulius
---
Follow VimmTV (@vimm) for frequent updates, contests and giveaways for our early adopters!