Bearings Inescapable Swiftly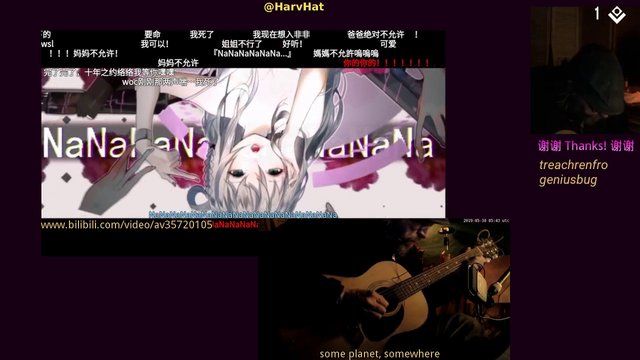 Category: creative
Sub-category: music-more

Click here to watch the live stream!
---
I'll be playing live recordings of me fumbling on my guitar! Yes, and maybe even live recordings of live recordings, if I can.
Specifically I am listening to recordings in the 'trimmed' folder and moving them to either 'takes' or 'cuts'.
(So perhaps this is not too exciting).
Upon looking there is over 4 hours of music in there. Also apparently I doodle over mellow Chinese pop music often!
Drop by and say hello, or just lurk and listen!
☕♫
Bearings, Trapped, Swiftly
I get my bearing and I'm trapped? Or maybe it's just within the prison of my mind. Swiftly is how will changes occur or escapes happen?
.. TAROT meditations ..
☕♫
Stream Schedule UTC (Some Days)
Maybe more then before!
(perhaps between the 3rd to 8th hours UTC? 2 to 4 times a week)
☕♫
---
This post was generated from a live stream on Vimm.tv