Enjoy the beauty of nature in the afternoon
Selamat siang semua sahabat steemians,bagaimana kabar kalian hari,apakah kalian masih semangat dalam platform ini semoga semangat selalu dan sanggup menjalaninya,pada kesempatan yang sangat berbahagia ini saya ingin berbagi dengan kalian tentang menikmati pemandantan indah disore hari.
Good afternoon, all friends of Steemians, how are you guys today, are you still passionate about this platform, I hope your spirit will always be and be able to live it, on this very happy occasion I want to share with you about enjoying the beautiful evening.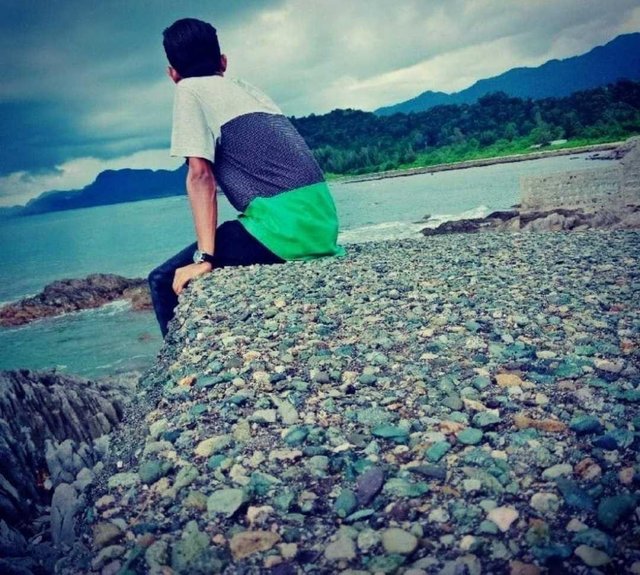 Alam merupakan salah satu ciptaan tuhan,yang tidak nilai keindahan beserta isinya,menikmati pemandangan disore hari semua orang pasti menyukainya,karena keindahan alam disore hari sangatlah istimewa sekali,karena kita bisa mensyukuri nikmat tuhan yang sangat sempurna sekali.
Nature is one of God's creations, which does not value beauty and its contents, enjoying the scenery in the evening everyone will love it, because the natural beauty in the evening is very special, because we can be grateful for the blessings of a very perfect god.
_ Biasanya untuk menikmati pemandangan disore bisa dimana saja seperti pada pada foto saya kali ini,tempat saya maksudkan merupakan salah sungai yang disekelilingi oleh gunung-gunung yang tinggi dan juga disekelilingi oleh pohon yang rindang dan suasana lebih indah dan tentram_.
Usually to enjoy the scenery in the evening can be anywhere like in my photo this time, the place I mean is one of the rivers surrounded by high mountains and also surrounded by shady trees and a more beautiful and peaceful atmosphere.