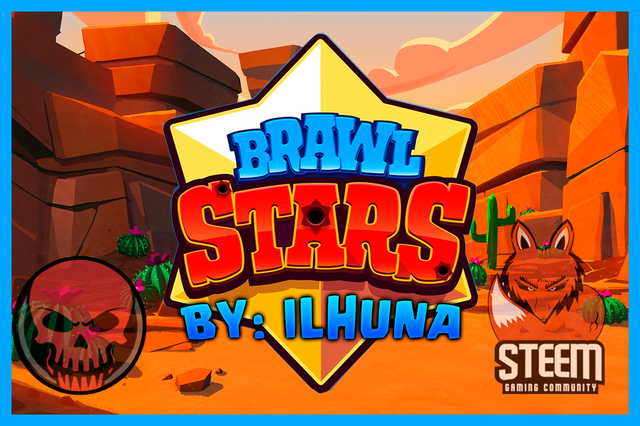 Hello everyone!
It's been a while since I posted anything about video games. While I was in my Steemit spiritual retreat, I found myself with a recently launched mobile game that I could not stop playing during my free time. From the super company Supercell creators of one of the most famous games perhaps for cell phones Clash Royale, Brawl Stars arrived. That like Clash Royale offers us a good performance with beautiful 3D graphics and especially very light. If you want to know more, continue reading.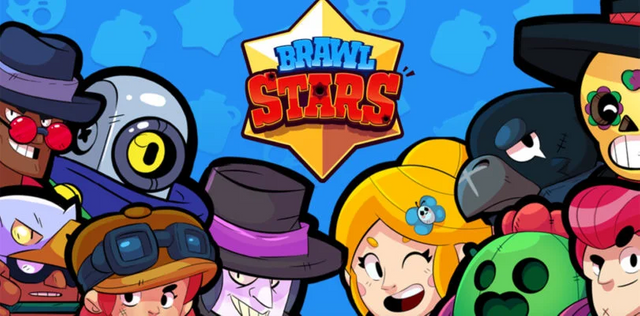 Brawl Stars
Brawl Stars was released on December 12, 2018, a couple of months ago. And since then it has been becoming another success for the Supercell company. This online game is available for both iOS and Android operating systems. Currently, version 15.157 of this game has a weight of 106MB, very light for all the content it offers.
The main objective of this game is to get trophies and has different types of mini-games to collect them. The mini-games are called ''events'', these vary by days or hours, they are constantly changing. To play you must choose what type of event you want to play and depending on the number of players you must wait until the room is full. For example, some events are played 3 vs 3, others all against all, among others. These mini-games have a short duration, they are designed to last less than 10 minutes each. By winning you will collect trophies for your account or otherwise you will lose them.


One of the things that most attracts my attention in this game are all the visual aspects and the colors used. Sometimes it seems that the universe of Brawl Stars is within the world of Steven Universe because of the visual characteristics of the characters and the style of the maps. This is a favored feature to take into account if you are the type of person who likes to have a nice visual experience when playing video games.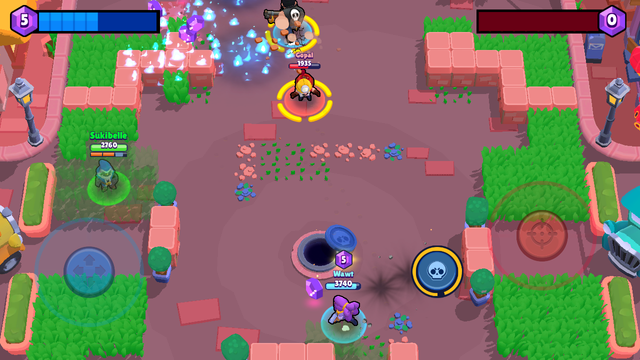 Screenshot made by me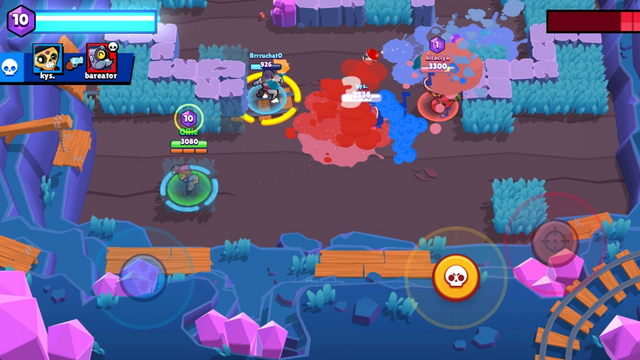 Source


The word ''brawlers'' is what is given to the characters with whom you can play. The first brawlers are achieved by collecting trophies and the rest can only be achieved in the normal, stellar and mega chests.


Brawlers differ in 6 categories: initial, special, super special, epic, mythical and legendary.
Then there is another character characteristic that varies in 9 types: Fighter, Sharpshooter, Heavyweight, Thrower, Healer, Dashing Assassin, Skirmisher, Toxic Assassin and, Stealthy Assassin.


Brawlers
So far the video game has 22 brawlers with which you can play. You can even raise the rank of a brawler! something similar to achieving mastery with a champion in League of Legends. At the same time, you have the option to improve each of your brawlers by buying chests with the chips that are obtained while you play, the improvement is based on increasing strength, this will make the character have more damage and much more life. In fact, every day also offers unique offers for each player in the store, where you can spend the coins for points for brawlers.
Brawlers also have a system of unique aspects, some are unlocked by doing specific things, while others are only unlocked with gems; the currency of the cash shop.


Christmas skins


As I explained before, the main objective of the game focuses on collecting trophies, for this you must enter the mini-games called ''events''. The events vary from maps, this is something fascinating because you will not be stuck in a game with the same map always. Within the events, special chips are won that vary between two types: normal chips and star chips with which you can buy two types of chests, the normal chest is bought with 100 normal chips and the stellar chest with 10 star chips. Normal chips are only won while star chips are won when you have starred in a game.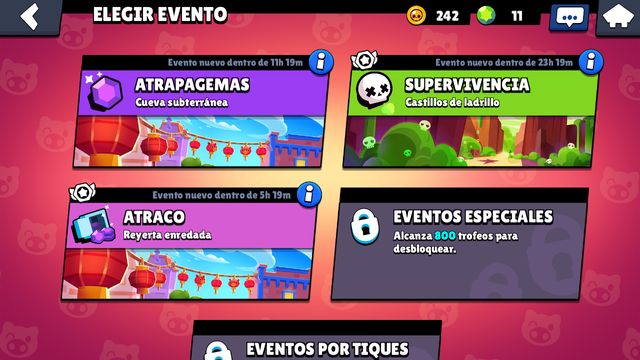 Screenshots made by me
There are 9 types of events: Heist, Gem Grab, Bounty, Brawl Ball, Showdown, Special Event, Robo Rumble, Boss Fight and Big Game.

In this video you can take a look at the game modes.



Brawl Stars offers a pleasant experience to all its users. It was developed in a very well thought out and accomplished way. With this game, we will have fun in our free time because in addition it also takes into consideration the time of the players in relation to the games that are very short. This means that we can play at any free time because it will not consume much time in our day to day, at least clear that you have planned to spend a long time collecting trophies with friends or with a clan.
If you consider playing it my username is: Sukibelle.
Brawl Stars official trailer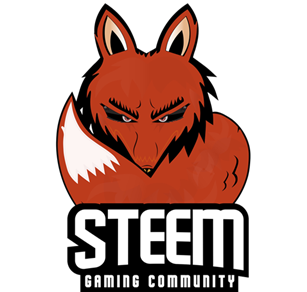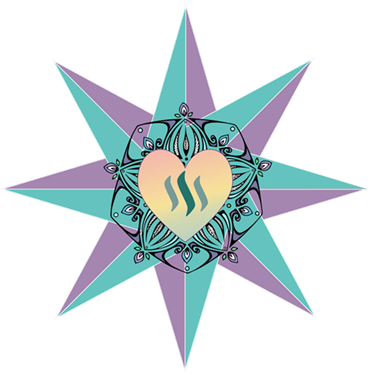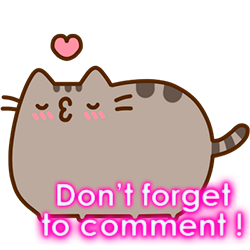 ©2018 María Zerpa