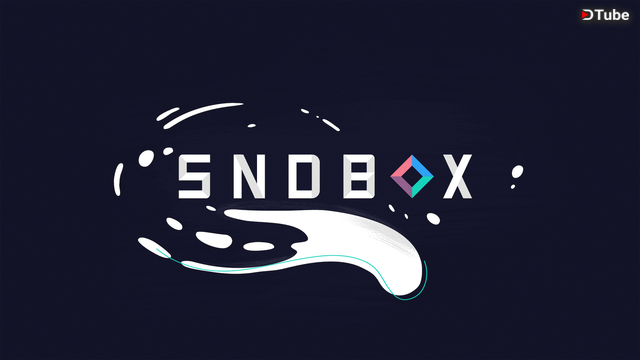 ---
Communicating a Revolution
---
It's finally here and we're terribly excited about it. Last month, we teased out that we were working with the creative agency Humdinger & Sons for a video that would serve as an explanation of Sndbox's mission and a promotional tool for Steemit and Steem. If you saw our latest call to apply for Snbdbox's second cohort then you're already ahead of the game but for everyone else: we present to you "Sndbox" the first incubator built on Steem:
All the Feels
---
We'll take you through some of the major scenes in the video and describe our motivations for adding them in such a sequence. Let's begin!
A Dysfunctional Creative Economy

Creative professionals always get the short end of the stick. The vast majority of production is done at the behest of clients, companies, or in rare cases, for the purposes of achieved grants. A very small percentage of true and personal creative work is actually brought to the public eye. This means that every creative is constantly fighting an uphill battle for attention and autonomy, two very fickle conditions. We believe this detracts and hinders creative innovation and it became the premise for starting a community incubator that breaks this old hierarchy down.
Confusing and Rapidly Changing Blockchain World

Crypto is confusing, especially for people who are not coming into the space with the sole intention of investing for profit or learning about the technicals. It can take up to a few months to become familiar with the new terms, discover the various currencies and platforms, join a productive community, and begin establishing some personal trajectory. It is difficult to wade through all the conflicting news and varied resources to really know where to start and where to go.
A Community and Engaging Program to Integrate Blockchain
With Sndbox, we not only provide resources and guidance, but also a structured and vibrant community of active participants and alumni from the program. This makes the transition into the crypto world even more welcoming and nurtures a sense of actual collaborative learning and creating.
Steem Leading a Creative Blockchain-Powered Future
What's the best foundation for rewarding creative practice in a decentralized way? Currently, it's Steem of course. With the various DApps and initiatives developing in probably the most active and largest crypto-centric global community, Steem serves as the champion foundation for creative empowerment. Our mission at Sndbox is to help members discover, utilize, and build on these tools.
Looking Forward
---
Now is the time where we're putting this mission to work. With the new open application, we're looking for the best professionals, institutions, and companies that are looking to integrate their content with Steemit. We believe this video will serve as a long-term tool to explain the potential of blockchain better and provide a reputable opportunity to enter the blockchain space with a trusted community.
Last but certainly not least, we want to extend an emphatic THANK YOU to Humdinger & Sons for working with us and helping create something far more magnetic than we could have ever imagined.
---
Help us spread the word!
Follow us on Twitter > Sndbox + The Creative Crypto + Facebook
---

---
▶️ DTube
▶️ IPFS