We can definitely learn a trick or two in the subtle art of pick-up gesture from this advertisement video from McDonald's France. Just under a minute, this wordless plot together with the beautiful art direction and soundtrack, creates a lovely charming piece that gives warmth to our hearts.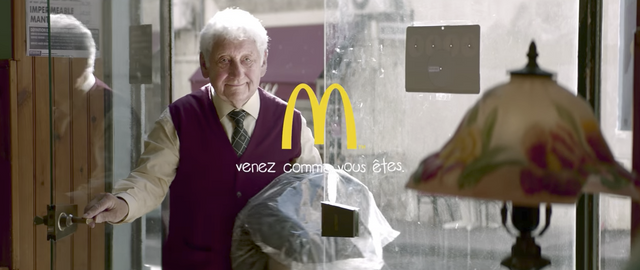 (Screen grab from ad video)
If you enjoy the video ad that I've shared here, do share it with others by resteeming!
Till next time!