Life is a lot simpler when you're a child.
I was working in my office (happily at home), and my daughter came to me asking if I want to see their block house. It was tempting in that moment to say "not now" or "go away", but I thought... this moment is a gift that should not be overlooked. I said "Yes!" and got up to see the block house.
Boy, I wasn't disappointed! Their block house had couches, beds and even a bathroom. The block children were "resting on Shabbat" and sitting on their couches. They were concerned about wobbly walls, but unless some bad weather comes I don't think it'll be a problem.
I wanted to share my girl's block house. Next time it might be two stories!
---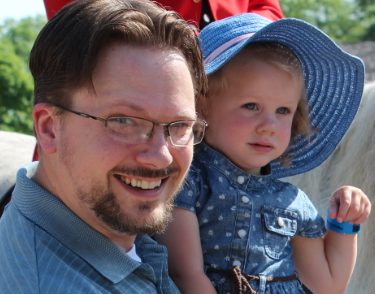 Benjamin Turner: God fearer. Rooted in Messiah. Husband of @lturner. Father of four wonderful children. The guy behind the camera. Steemit enthusiast.
Bless the Most High!

A new Tuttle Twins Book is Out!
For a limited time, use coupon code forty for 40% off your purchase! Check out the books here.