Let's Explain: The Room and Tommy Wiseau - Original Video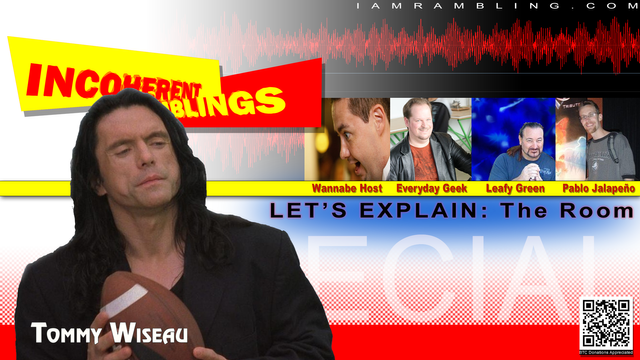 WE EXPLAIN THE INCOHERENT TOPIC OF THE ROOM AND PRODUCER/WRITER/DIRECTOR TOMMY WISEAU.
CAN THIS ENIGMATIC MOVIE AND MAN BE TAKEN SERIOUSLY? WE GIVE YOU THE SCOOP ABOUT THIS LIVING TROVE OF MEMES IN THE VIDEO BELOW.
Incoherent Ramblings is back! We're pumping up and pumping out... new content.
Thanks to Pistol Shrimps for making an awesome video which we included for comments. We're providing a link here so you can watch without our commentary. It's very funny.
Please visit them. We don't want to take credit for their fine work.