Here you can see the SteemWhale from up close, with classic sailing boats and the town of Harlingen in the background. I made two videos last Sunday night.
The first time it went so fast, the sperm whale already started to spray before I had my camera ready:
I didn't lie when i said it sounds like a fart, did I? Sometimes the whale needs some time to recharge and it takes longer than 3 seconds. Here you can see a spray from start to finish:
The videos are on Youtube - I'll start using Dtube when it works reliably.
As you can see, someone painted the text 'Free Willy' on the whale. I didn't think very deeply about it, thought it was a funny slogan for a whale stuck in the harbor, and I used it in my memo text: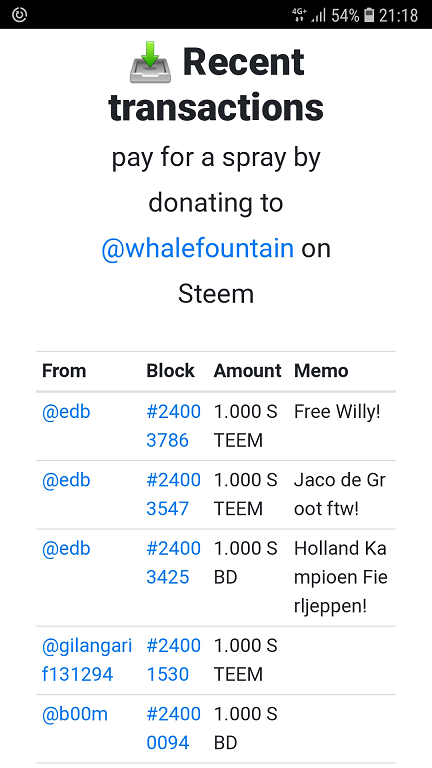 Then I had to explain to @roelandp that I hadn't written this on the whale and I wasn't taunting him. Apparently, some vandal must have left the graffiti at low tide recently.
The other memo texts are teasing the local Frisians for losing to Holland at their national sport, the ditch vault.