Victory day - may 9, День Победы - 9 мая
Good afternoon. Dear community!
Today is celebrated,the 74th anniversary of the great Patriotic war. I want to share with You dear readers, the orders of which were awarded to our great-grandfathers..Happy holidays , Cheers,Cheers.
Сегодня празднуется,74-я годовщина Великой Отечественной войны. Хочу поделиться с Вами дорогие читатели, орденами которыми награждали наших прадедов,дедов..С праздником - Ура-Ура-Ура.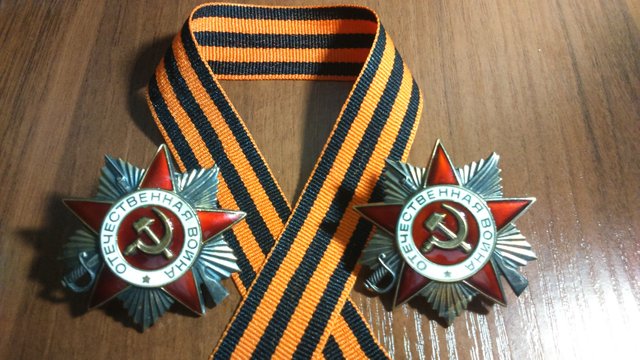 The order was made of silver weighing 30 grams, the top covered with gold and enamel..
Орден изготовлен из серебра весом 30 грамм, сверху покрыт позолотой и эмалью..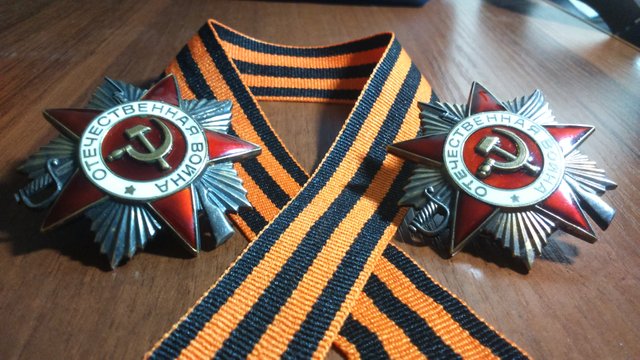 All health and profit.
Come visit me @kstate1