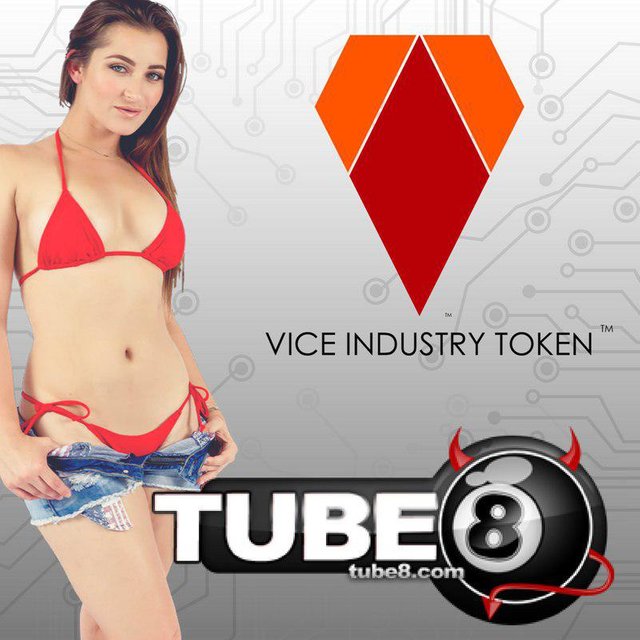 Tube8 users will soon be able to earn VIT tokens while watching and interacting with Tube8 videos via likes, shares and comments
---
Los Angeles, CA (August 10, 2018) – Tube8, a leading adult entertainment platform, today announced that it has entered into an agreement with Vice Industry Token (VIT), the cryptographic token for the adult industry, to tokenize its platform. Through the agreement, Tube8 users will soon be able to earn VIT tokens while watching and interacting with Tube8 videos via likes, shares and comments.
---
"For as long as I can remember, getting paid to watch porn was always a pipedream; one that was always dreamed about, but never fully realized. Now however, with the introduction of VIT, we are marking a paradigm shift in how people consume adult entertainment,"
---
Said Robin Turner, spokesperson for Tube8.
---
"As opposed to having to fork over money to consume content, which some sites require, our users will get paid to consume our free content. The more they interact with our videos, the more money they earn. So make sure you spend some quality time on Tube8 next time and like, share and comment on our over 1.5 million videos."
---
Vice Industry Token, which was created in 2017, is an engagement-oriented protocol that is designed to facilitate the exchange of tokens between all participants in media consumption. Using blockchain technology, its model ensures that content producers get rewarded for creating content, distributors get rewarded for identifying relevant content and viewers get rewarded for watching adult entertainment content.
In addition to Tube8.com, some of the other adult entertainment sites that will pay fans in VIT to watch and interact with videos include touch.tube, touch.social, HologirlsVR, Elegant Angel, Lexington Steele, and StormyDaniels.com, with others to be announced in the coming months.
---
About Vice Industry Token
Vice Industry Token, Inc. is a decentralized blockchain platform and cryptographic token for the adult industry that allows producers to more efficiently monetize their content by rewarding viewers just for watching content. The token uses blockchain technology to completely transform the monetization model that exists in the adult industry today. VIT measures and captures genuine interactions and uses this to reward content creators, curators, and viewers. By intelligently capturing information, VIT will enable producers to deliver high-quality content catered to the specific desires of their most enthusiastic fans. Learn more at www.vicetoken.com.
---
About Tube8
Founded in 2007, Tube8 is a leading video streaming website, featuring exclusive content and allows users to upload their own content. Tube8 boasts over 10 million registered users and receives over 6 million visitors a day. The website provides users with an Instant Search Feature, streamlining fast and relevant results for an enjoyable, and ultimately satisfactory, viewing experience.