After Pornhub, Verge (XVG) Woos Paypal And Venmo...... How Well Did Verge (XVG) Do?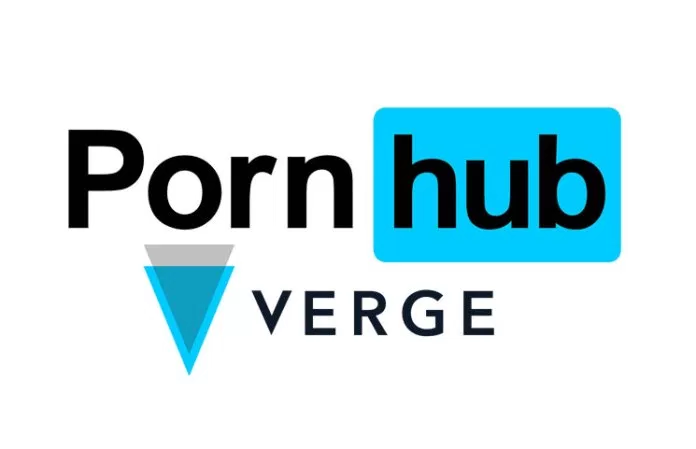 After unveiling the Pornhub and Brazzer partnership, Verge (XVG) is trying hard to make more relevant partnership, one of them is Paypal and Venmo. The cryptocoin has unveiled it partnered with TrafficJunky, and prior, was keen on adding Spotify to the list.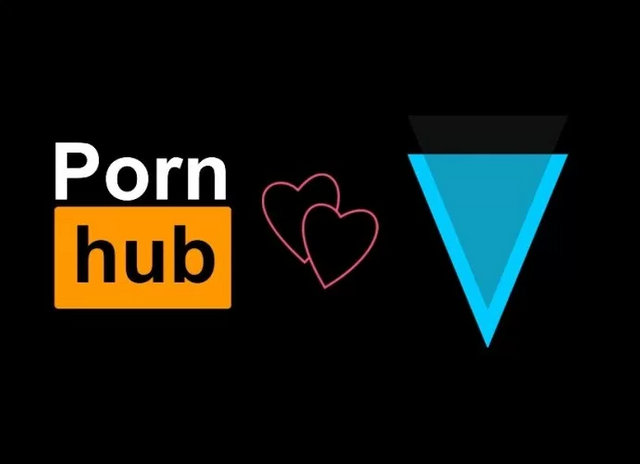 While there is no official statement indicating Verge is making behind the scenes move to capture Paypal and Venmo, a news reported that claimed it has in-house informants, indicated that "Verge is aggressively pursuing PayPal via their Venmo platform".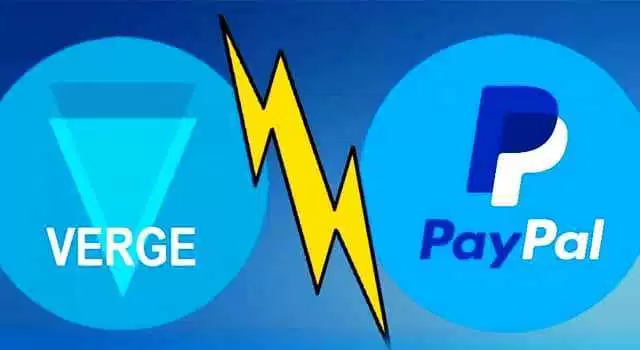 The news source indicated that Venmo and Paypal is thinking of adding multiple cryptocurrencies to their platform with Verge at the forefront of being added.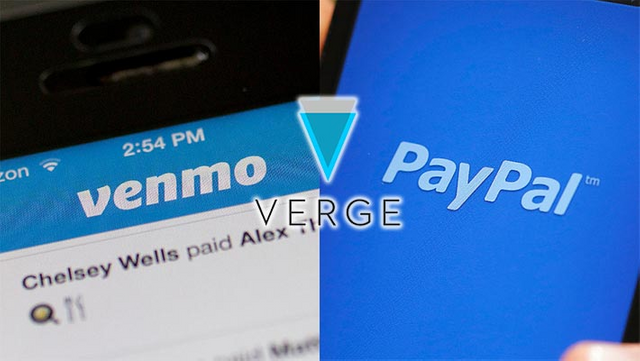 "There is nothing in this industry like momentum, and we have it right now. It is powerful and is pumping adrenaline into the heart of this place right now," the news publication claimed adding that, "Yes, we are pursuing any and all partnerships, but the payments partnerships are at the top of our list."
"And not just TPay either. Venmo is on the 'verge' (lol) of doing some next level stuff and we are hitting them hard to be included. I feel good about the possibilities there, I will say that."
The publication also reported that it conversed with a former executive at PayPal who now consults for them regarding cryptocurrencies, "Venmo will announce something by the end of 2018 and the idea is to attempt to one-up Square by bringing 5-10 cryptos onto the platform right at the outset. I can confirm that Verge is seriously in the mix."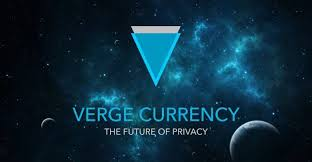 Verge (XVG) has been doing pretty fine in the market during the last couple of weeks as it was trading mostly in the green during the entire April. Thanks to having this currency partnering up with MindGeek, which made it come to the point where XVG makes up for a payment method on one of the greatest platforms for adult entertainment in the world – Pornhub. April was also pretty turbulent for XVG, but in a positive way, as all XVG holders and investors were eager to see Verge sky-rocketing towards the moon after revealing the mystery partnership on April 17th. Let's see how well Verge did in April as well as how far could XVG get with the latest partnerships they have acquired.
Verge and the Market in April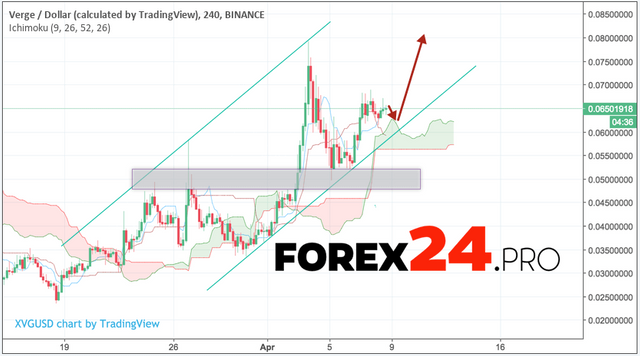 April was mostly benevolent for the majority of currencies as most of the digital assets that are currently circulating the market were trading in the green, and Verge was no exception.
During the period of 30 days, Verge (XVG) has gone up against the dollar for the total set of gains of 25% against this fiat currency, while it made it with 67% in the last 60 days. During the course of a single year, XVG has gone up for 94000% against the dollar, which is needless to say, a fantastic number which made XVG one of the top-wanted currencies in the market.
That being said, it seems that April went pretty easy on XVG, making it go up against the dollar for 25% at this point, in the course of a single month.
The increased interest in this currency could be contributed to the fact that Verge has acquired one of its most important partnerships by far, having been announced partnering up with MindGeek and Pornhub on April 17th.
With this partnership, Verge is surely going to get to the next level when it comes to exposure.
Verge and Spotify
Ever since the XVG community was struck by the idea of having Verge partnering up with Spotify, they decided to make sure that this idea actually manages to reach the point of realization.
That is how as of a couple of weeks before, all interested parties can vote on whether they think Spotify should start accepting Verge (XVG) as a form of a payment method.
Apparently, everything started when one of the XVG volunteers tickled the Spotify community when the mentioned volunteer went on with starting a voting poll on this matter.
So far, during the course of two weeks, while the users had a chance to vote on Spotify's community webpage where the voting poll is still active, the idea has gained over 3000 votes.
However, it still remains uncertain whether, and if so, when Verge and Spotify are going to seal the deal and enter the much-expected partnership that is gaining on its popularity day by day.
Verge and TrafficJunky
Thanks to the April partnership with MindGeek that lead Verge towards being accepted as a payment method on Pornhub, Verge has made another very important partnership.
This time, Verge is partnering up with TrafficJunky, which seemed like a natural step given the fact that PornHub is one of TrafficJunky's affiliates.
TrafficJunky is one of the biggest marketing companies, claiming to have special attention for detail when it comes to targeting the market, along with the fact that TrafficJunky offers a unique personalized approach for marketing strategy when it comes to promoting digital assets.
Due to the fact that TrafficJunky makes up for a successful marketing company with over billion impressions every 24 hours, it is more than obvious that XRP will get to the higher level of exposure after acquiring this partnership.
Verge and Traffic Junky joined forces on May 4th, a couple of days ago, and it is expected to get a lot from this partnership as Verge will be used for funding users' accounts on TrafficJunky.
Verge and the Market
After the latest change in the market, the majority of currencies are following the most recent trend which means that a massive portion of digital assets is being traded in the green for more than few hours.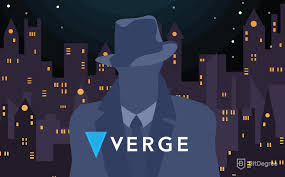 Following the market trend, after a successful last month, XVG is now being traded in the green. In the last 24 hours, Verge has surge 6.85% against the dollar while it is also going up against BTC.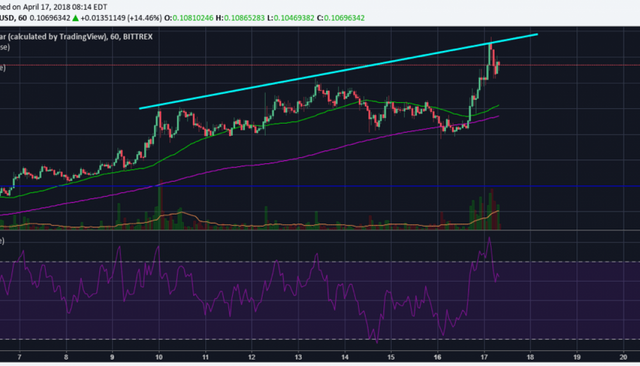 After the most recent change, Verge can be purchased at the price of 0.0767$ per one unit, which is still far from reaching its all-time high of 0.22$ per one XVG unit.