1D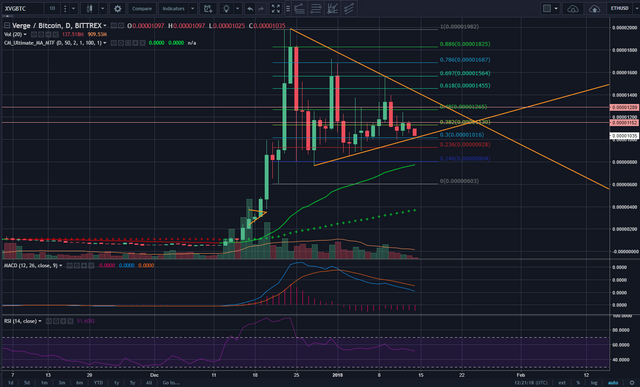 Verge is currently in a Pennant formation. I think if it bounces up, it will probably be the last swing up before breaking out. It could pull back and test that upper line but hopefully it keeps going up to test the ATH
4Hr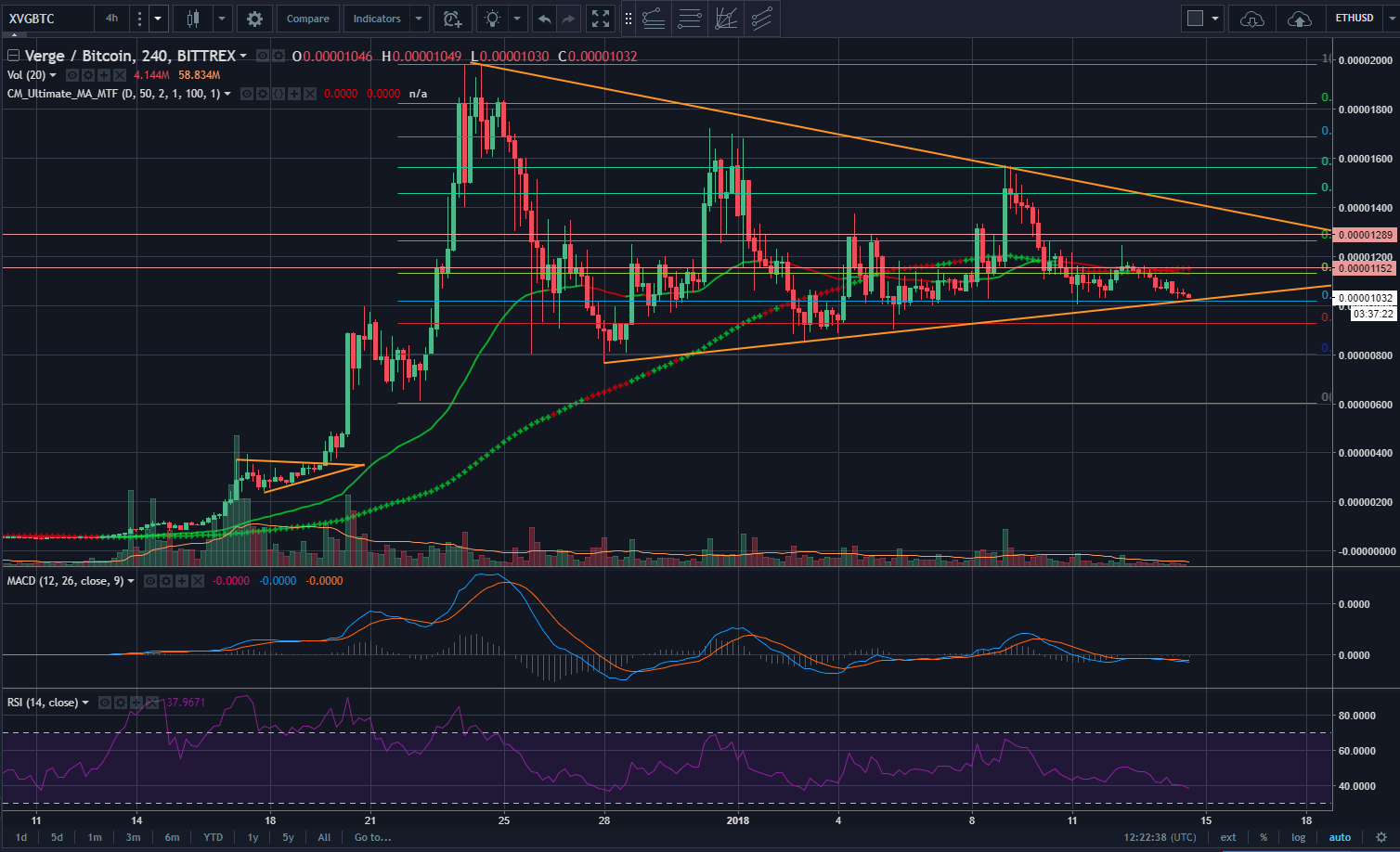 in the 4hr charts, volume has been dropping off on the last downward swing.
The sellers are losing some steam and things might turn around over night.
1Hr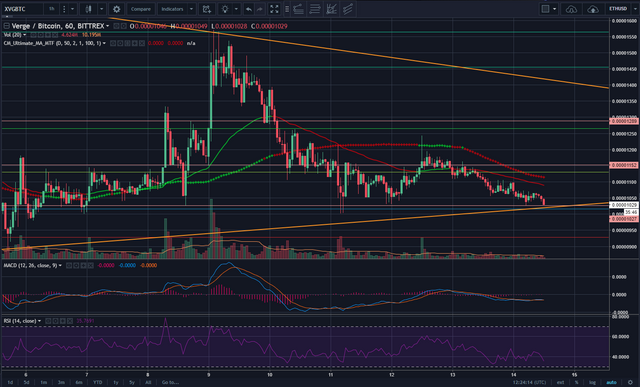 there seems to be support around the 1027 mark.
Verge to bitcoin definitely seems to be one to keep an eye out for.
Good Luck
Hodl Strong