by revoltingpeasant 1 June 2K18
Venezuela responded. that the sanctions violate international law,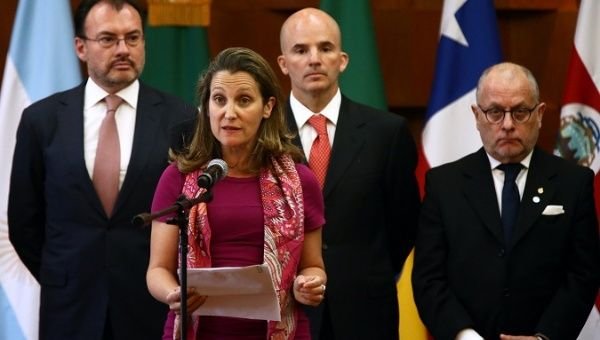 Canadian Foreign Minister Chrystia Freeland with the the Lima Group
photo telesur (Reuters)
Canada followed US' lead calling the 2018 Venezuelan election rigged before it even took place, and "fraudulent" afterwards, even though more than 2,000 international observers from more than 40 countries ratified it, including a Canadian labour and ecumenical delegation.
The sanctions will target 14 people close to President Nicolas Maduro and include his wife Cilia Flores. The restrictions are to include freezing assets and prohibit business.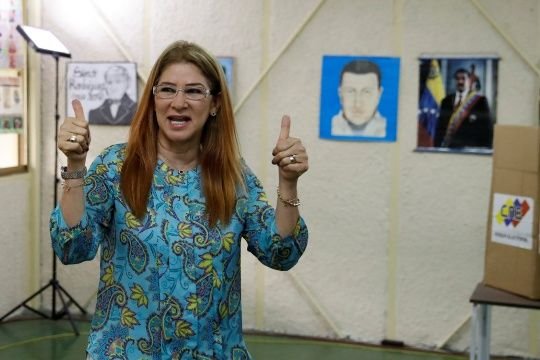 Cilia Flores, President Maduro's Wife
photo telesur ((Reuters)
While Canada was an active military participant in the 29 Feb 2004 coup d'etat against Haiti's first ever democratically elected President Jean-Bertrand Aristide, and even though Canada is an active member of the Lima Group, an organization of right wing Latin American governments working to effect regime change in Venezuela, Canadian Foreign Minister Chrystia Freeland justified the sanctions as a result of Canada's "commitment to defending democracy..."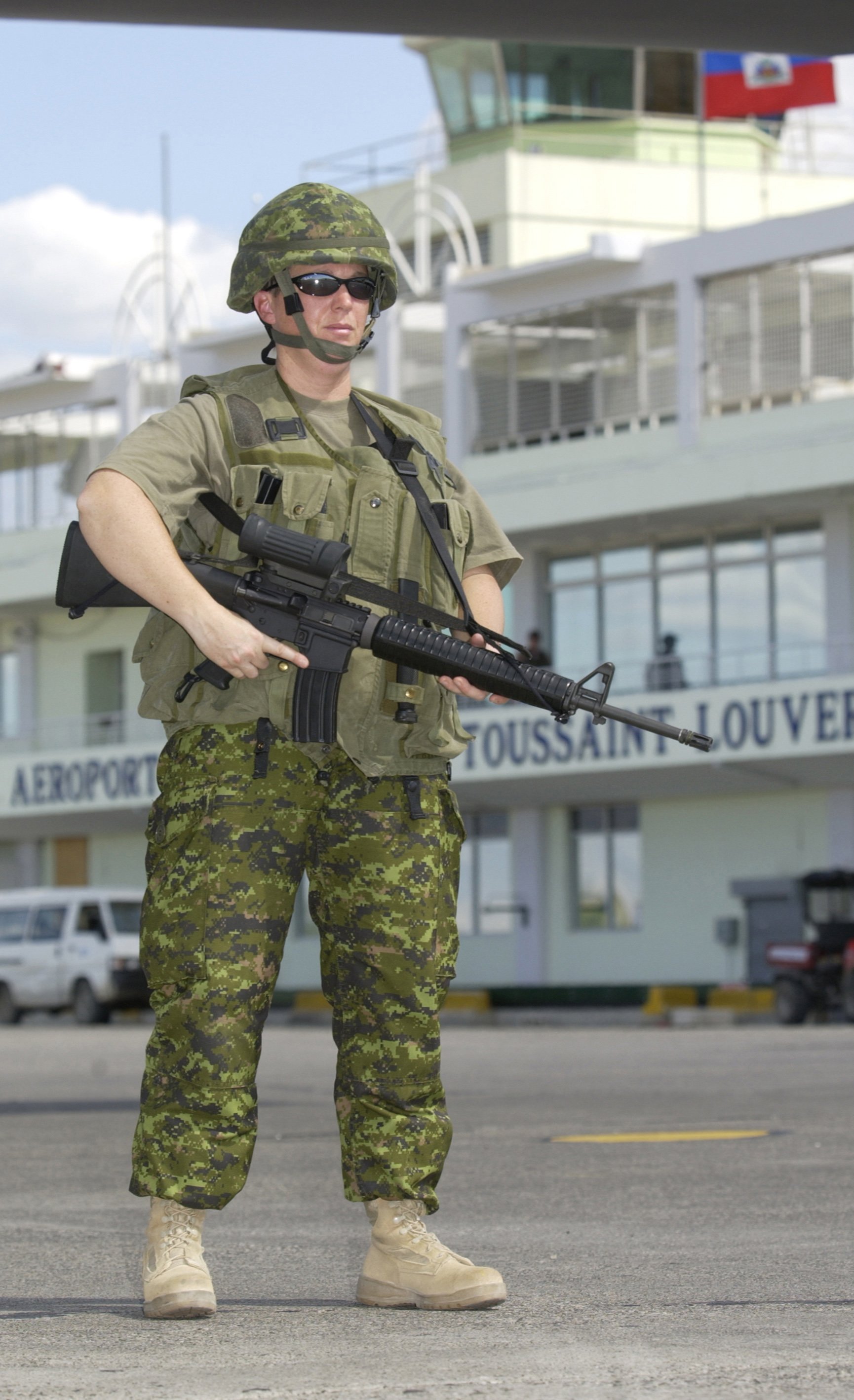 Canadian Soldier in Haiti Coup d'etat
photo Coalition to Oppose the Arms Trade