Vena allows you to loan crypto to anybody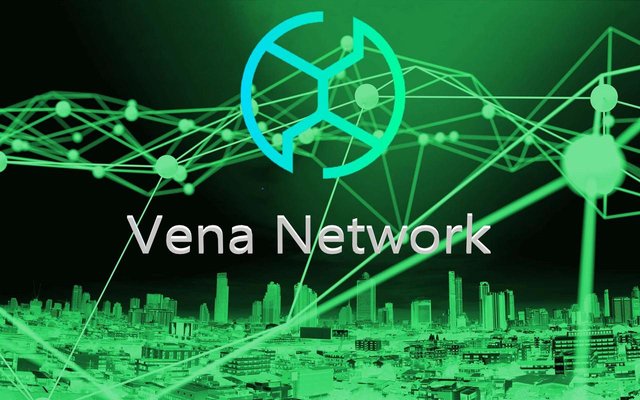 What can you do with your crypto now? 
Everybody keeps on telling you that usage of crypto in modern world brings a lot of innovations, but we all cannot really benefit from it just because range of available services is very short. I mean that banking allows us to experience big list of different useful tools, but cryptocurrency is not widespread enough to offer at least half of them right now. 
What is the reason? Why innovations are not moving towards? Where is the trick? Answer is pretty simple: we all need safe environment for financial transactions and there had not been such environment until announce of Vena. Vena is blockchain-based solution that would help you to experience any of usual financial operations with crypto. It should be good catalyst for the market to recover and start moving actively, which should have positive impact on every crypto asset in the world. 
Now we need some time to explain you, how does the market works: people trust banks their money and get some profits for usage of their money. Usually this profit allows to cover all the losses, which are related to inflation. You can say that it is not enough, but it is completely sure that cryptocurrency holders would like to have something that cover their losses. So what exactly bank does with all these money? Bank invest them in loans. You may see the huge difference between credit rates and deposit rates. In some countries, that gap is enormous. 
The entrance to cryptocurrency loans
You may say that cryptocurrency is extremely volatile, so nobody would invest it in the nearest future, but you should check the stats first. It is obvious that Vena will be extremely popular, because it will be some kind of gateway between people, who need loans and people, who want to loan money in the whole world. Vena uses the main advantage of crypto to make market moving fast forward.
Now you can invest in other country only using different investment funds. All of them are not reliable and take pretty large sums for their services, which slightly decreases profits. In addition, fees are usually taken from the all parties of the deal. Vena help you to erase these borders and get access to other markets without bunch of annoying intermediaries. 
Vena will create environment, where every businessperson will be able to get loan from cryptoholders from all over the world and where amount of available offers will not be limited by single county only. Let us comeback to the question of volatility. In most of countries of Western Europe, banks offer you 18% per your loan and it is extremely hard to get required amount of money. In the same time, LTC usually grows for 5-10% per year, but it can also fall significantly. With Vena you would be able to find a person, who is ready to give you a loan on beneficial terms, because there will be thousands of offers from all over the world. 
Website: http://vena.network/en
Whitepaper: http://whitepaper-en.vena.network/
Twitter: https://twitter.com/VenaProtocol
Facebook: https://www.facebook.com/Vena-Network-207271413455484/
Telegram - https://t.me/vena_network
Author: https://bitcointalk.org/index.php?action=profile;u=1432305
Author ЕТН: 0x388DAE361c43Bf8Bd02689D8139f7BDe6EB111F2