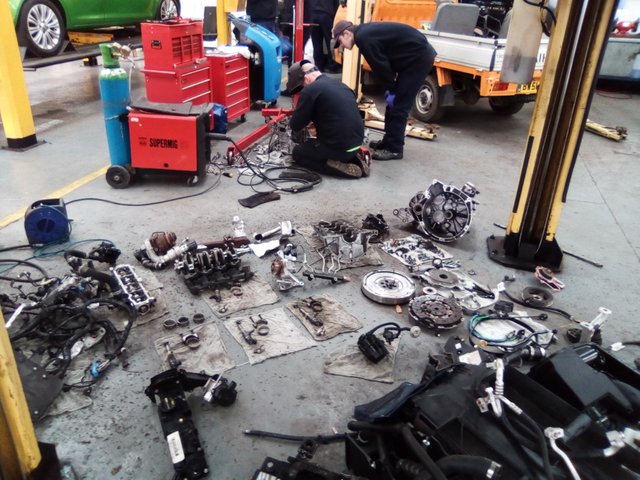 There are consequences to leaving a car with a tiny oil leak in a yard for a month, especially if you never knew it had a leak and start the engine...
This is exactly what happened at work, recently, and now we have the mammoth task of repairing an engine that has seized solid. It isn't often that you get the chance to do a complete engine rebuild as most garages would just send the car off to motorcar heaven. So for the next few days I'm as happy as a pig in the proverbial...
My kind of Jigsaw!!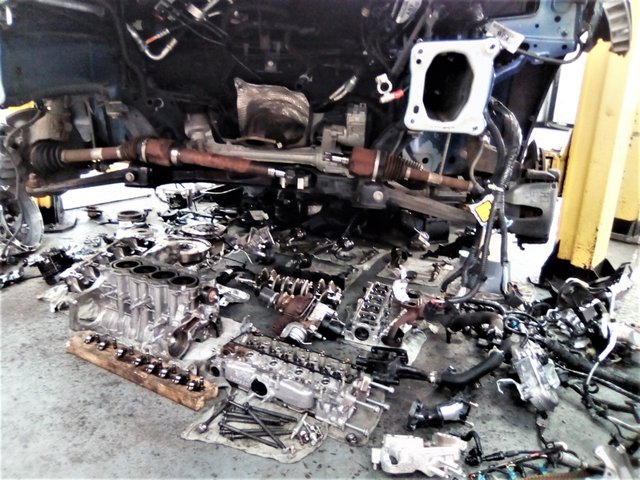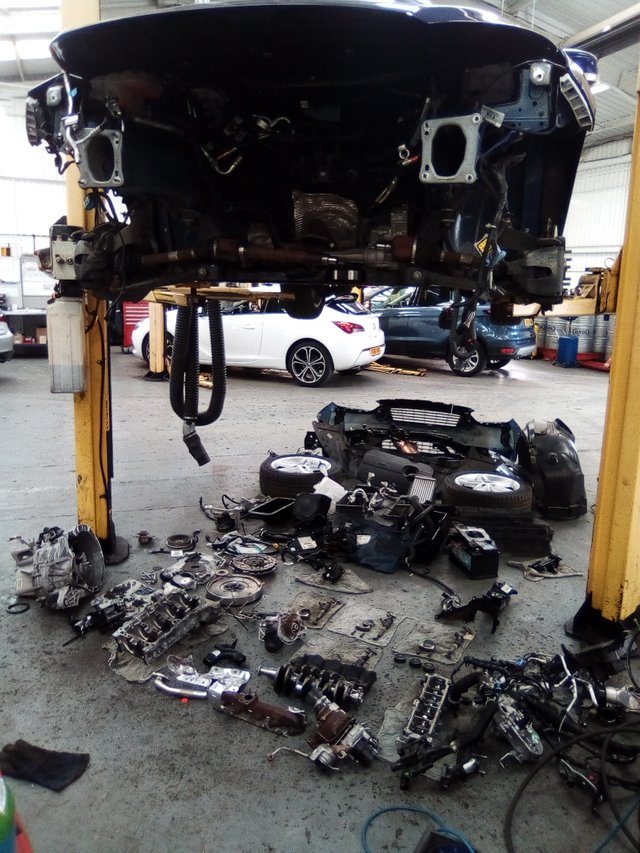 This job has created quite a bit of fuss and some funny comments too. As of yet, the best joke I've heard was a comment by one of the sales staff, who said "what happened here?! Did a Scotsman lose a pound behind the seat?"...
Anyway, I better get back to it and hopefully I wont have any nuts & bolts left over once the jobs finished!