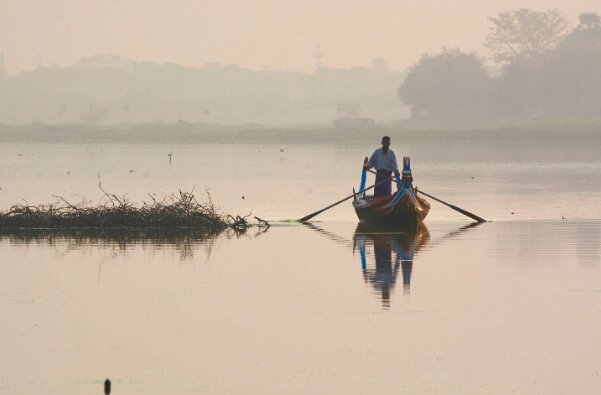 Dear steemians! 
Do you know?
Really life are not beautiful and smart.
Every morming,He´s try his family for eating and living .
He is a wooden boat man in public.But, he is a king for his family.
Are you a rich person?A person who wants to show your rich?Rich is not the use of a good accessories .  This is an ownership.
I don´t want to have a lot of words.
People with their attitude because go their way.
But , I hope you will kind for the poor man.
တကယ္​့ဘဝ​ေတြဟာ မလွပသလုိ
စမက္​မက်ပါဘူး။
သူဟာ ​ေန႔တုိင္​းသူ႔မိသားစု
စားဝတ္​​ေန​ေရးအတြက္​
ႀကိဴးစား​ေနတဲ့ သူတစ္​​ေယာက္​ျဖစ္​တယ္​။
သူဟာ ​ အမ်ားအျမင္​မွာေလွသမားတစ္​​ေယာက္​ပ
သူ႔မိသားစုအတြက္​​ေတာ့ သခင္​ျဖစ္​တယ္​...။

မင္​းဟာ ခ်မ္​းသာတဲ့လူတစ္​​ေယာက္​လား?
မင္​းရဲ႕ခ်မ္​းသာမႈကုိ ျပခ်င္​​ေနတဲ့လူတစ္​​ေယာက္​လား?
ခ်မ္​းသာမႈဆိုတာ အ​ေကာင္​စားအသုံးအ​ေဆာင္​​ေတြမဟုတ္​ဘူး....။ဒါဟာ ပိုင္​ဆိုင္​မႈတစ္​ခုသာျဖစ္​တယ္​။

စကား​ေတြအမ်ားႀကီးမ​ေျပားခ်င္​ပါဘူး။
လူ​ေတြဟာ ကုိယ္​့ခံယူခ်က္​နဲ႔
ကုိယ္​ ​ေ႐ွာက္​​ေနၾကတာ​ပါ။

ဒါ​ေပမဲ့ ....ဆင္​းရဲသူ​ေတြ​အ ​ေပၚမွာ
ကိုယ္​ တတ္​ နိင္​တဲ့ ဘက္​က​ေန
ၾကင္​နာတတ္​သူ​ေတြျဖစ္နိင္​​ၾက ​ေစ ဖို ့
ငါ ​ေမွ်ာ္​လင္​့ပါတယ္​။

Photographer -sattpaing
Camera -Canon eos550DLocation -
Myanmar /Taungtaman Time -
everymorning 5:45 hours 
Nature/No effect
snapshot