Far out in the countryside, with no shops for miles around, how could we get ourselves an ice cream?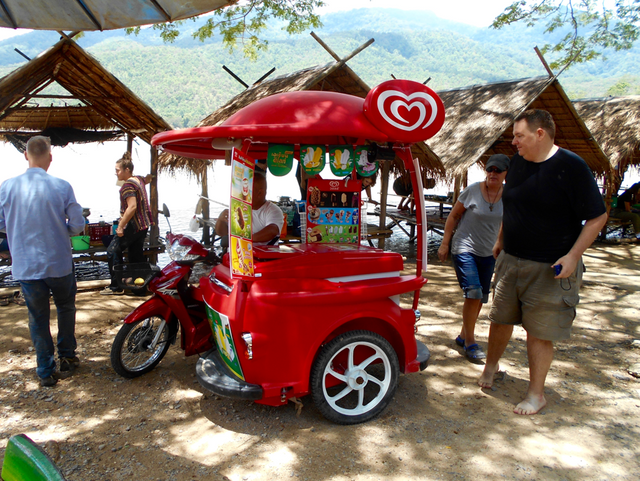 [Right-Click Here to Enlarge Photo]
3-wheel culture
Throughout Southeast Asia, scooters are the most common form of motorized transport. And if a 2-wheel scooter is not enough, well … just add a sidecar. Simple.   
We occasionally see these ice-cream sidecars around town, usually parked at a location that has a steady stream of potential customers walking by. On this day, we discovered that they also do distant "house calls."  
Ice cream to your door … or to the lakeside
After finishing our delectable meal at this rustic lakeside restaurant, we asked the waiter if they had any dessert. "No," she replied, but added that, if we would like some ice-cream, we only had to wait a few minutes. 
She made a quick call on her mobile phone, and about 10 minutes later, along came this shiny red scooter – with a sidecar full of just desserts.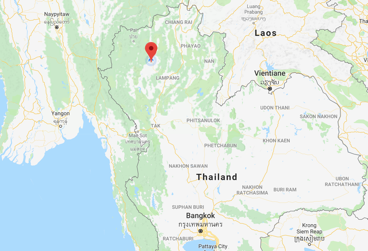 Location –
Chiang Mai, on Google Maps
This is my entry in
@juliank
's Vehicle Photography contest.