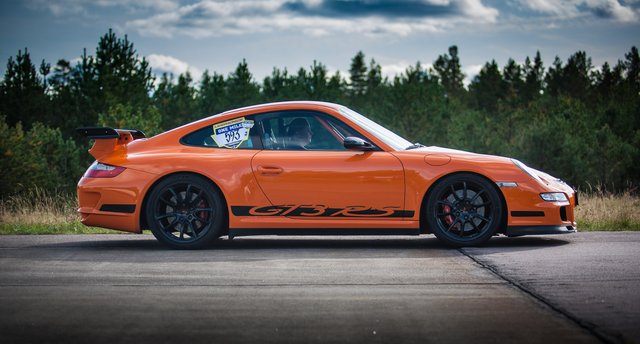 Click picture for hi-res image
Porsche GT3 RS with lady driver queues up for the start of a One Mile Top Speed race at Föne Airbase in Sweden.
Learn more about this type of event here: https://steemit.com/steemsports/@steemsports/the-one-mile-or-standing-mile-do-you-feel-the-need-the-need-for-speed
This car maxed out at 261.24 km/h (162.3 mph) on the One Mile straight.
Camera: Canon 5D
Lens: Canon Zoom 80-200mm
This is my entry in the @juliank #vehiclephotography contest.