Working on my pickup truck, part 1
Hello, steemies!
It's been about 3 months or so since my last post here, so I thought it was about time to write another one.
I have an older Ford Ranger pickup truck that I've been working on to get it more road worthy. I bought it last year for a pretty good price, but ended up doing a fair amount of work to it, and I'm not done yet.
This is the truck, it's an extended cab 4WD.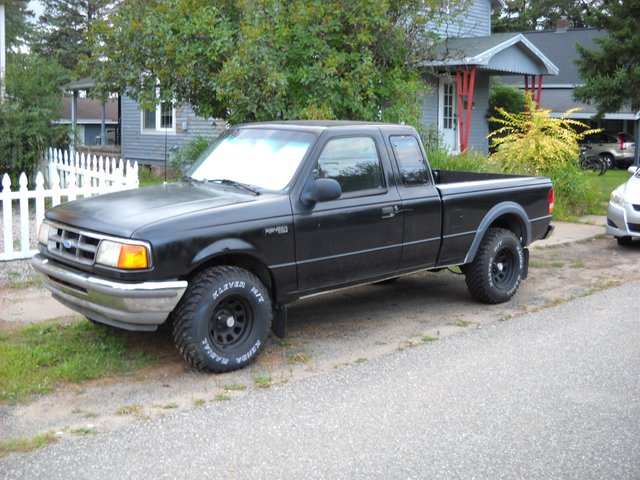 I was planning on using the truck to haul my travel trailer, so the first thing I wanted to do was to put helper spring shocks on the back axle. That job went fairly smoothly, but In the process of doing it, I discovered that the truck's frame was pretty rusty.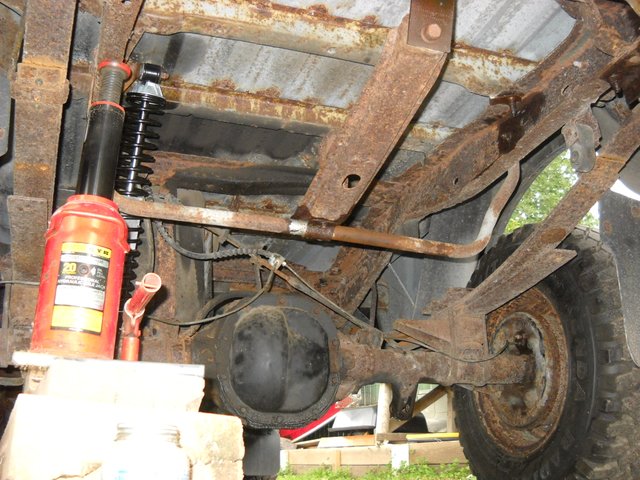 I decided that the only way that I would be able to clean up the frame would be by first removing the box from the truck.
You can see the rusty frame a lot better with the box removed.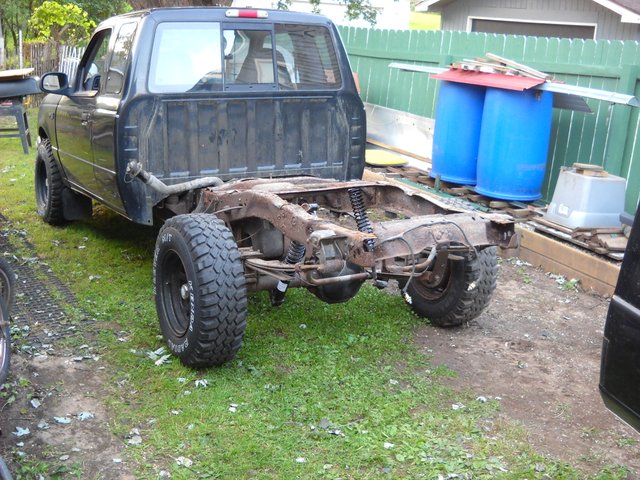 It took a lot of hours of clean up work on the frame to get it ready to paint. I used a wire wheel on an angle grinder, and I also used an air hammer with a needle scaler for some parts of the frame.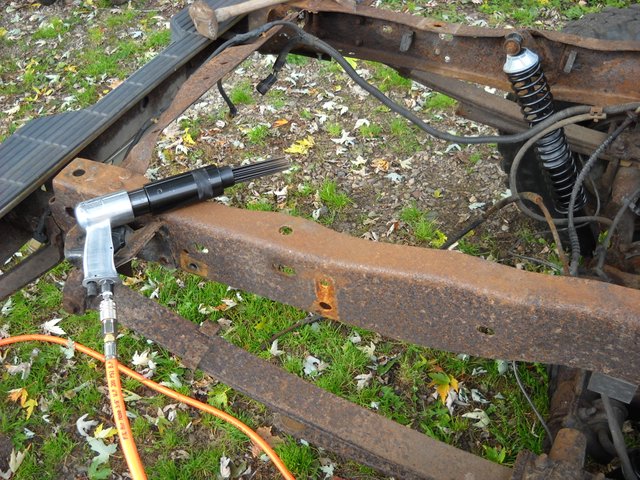 I ended up removing the rear frame cross-member because it was rusted through is a couple of places where it was attached to the frame. I had to use a cold chisel to cut some of the rivets.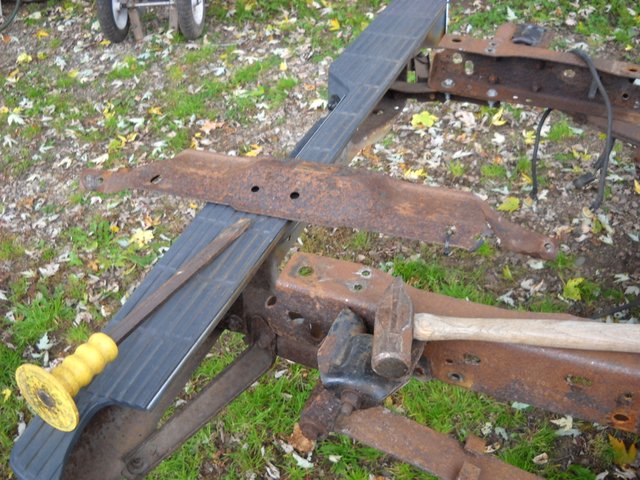 After all the rust removal, I painted the frame with a Rustoleum product called Rust Reformer. It chemically changes the rust to stop it, and also acts as a primer for the metal.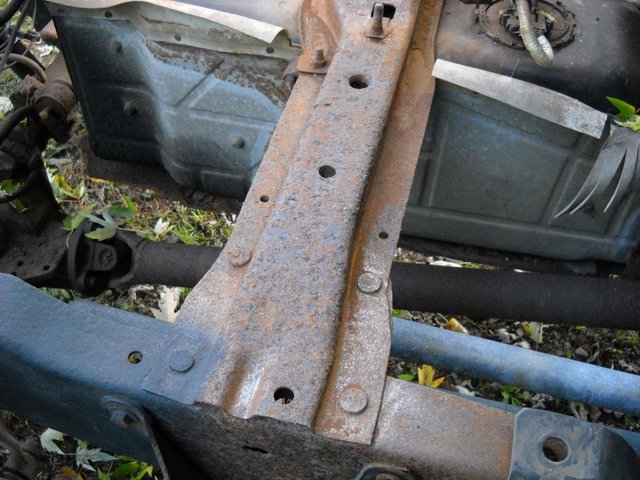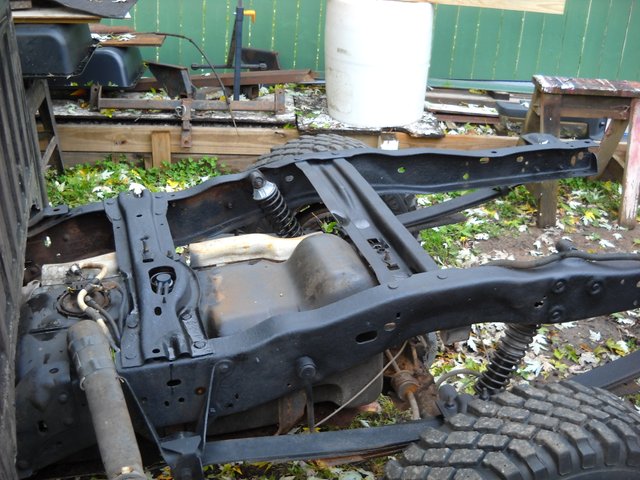 After the primer had 24 hours to finish drying and setting up, I was able to paint the frame with Rustoleum gloss black spray paint.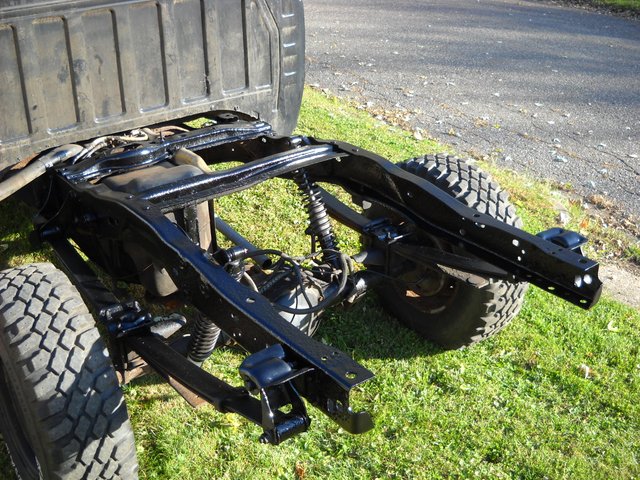 Once the frame was painted, it was time to decide the next step. I didn't really want to put the box back on the truck, I decided that I would put a flat bed on the truck instead. The truck box is only 6 feet long because of the extended cab, and it's fairly narrow inside. The distance between the rear fender wells is less than 4 feet, so you can't lay a sheet of plywood flat on the floor of the bed.
The next step would be designing and building the frame for the flat bed. This will be continued in my next post about the truck.
Thanks for stopping by my page to read my post!