#VeganPizzaParty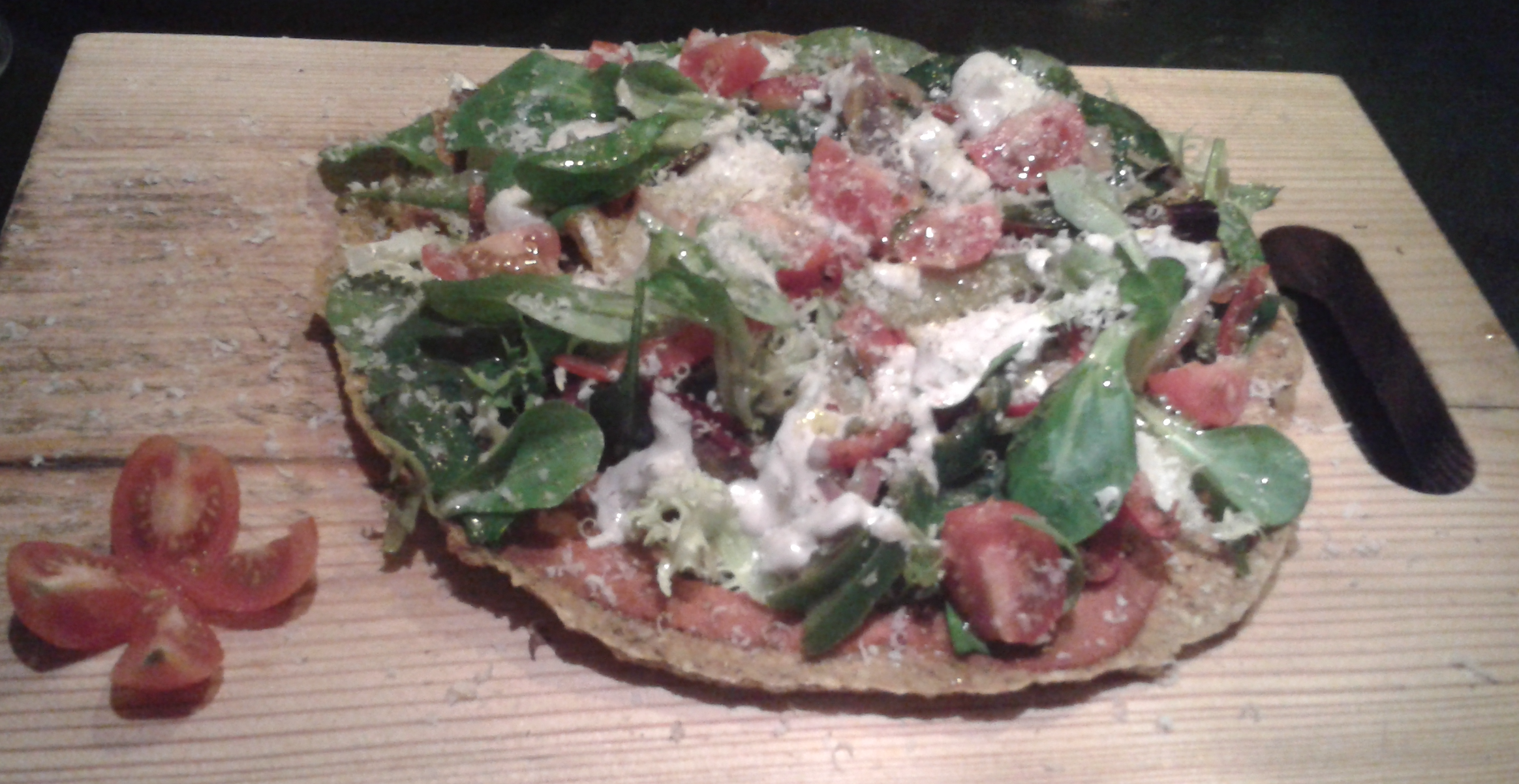 This is a RAW vegan pizza.
Yes, you heard it correctly... A raw vegan pizza!
This is not a recipe post, rather just an entry to a competition. I am going to post my first vegan recipe blog very soon. Stay tuned! :)
Seed/veggie dough (dehydrated), pureed and seasoned tomato base with seasonal veggies, topped with raw garlic "creamy" sauce and raw "parmesan cheese".
@deliciousplants invites you to post your vegan pizza to enter a competition to win 5SBD. If you are vegan and you have an awesome pizza up your sleeves then come and join the fun. Here is the link to her article. :)
With much gratitude and love,
Roberta
Facebook: https://www.facebook.com/roberta.kovacs
Instagram: Dhammainspiredliving
Youtube channel: https://www.youtube.com/channel/UCRRdWfBNDVtz_BzaC4GDOGA