A brainwashed humanity.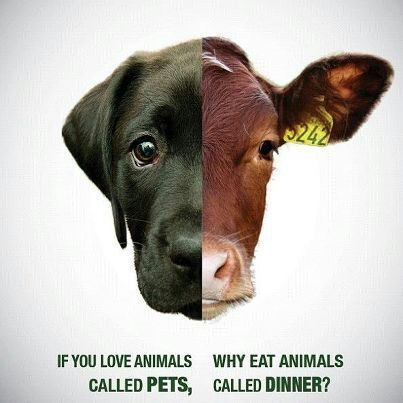 Image source
I decided to take a different route today and try my best to inform you that you are utterly brainwashed. The world is slowly waking up and people and by people I mean vegans are becoming aware of this inhumane world we live in. It's not a secret that we as a society love the taste, smell and fulfillment of eating another being, but once you realize, and I mean truly realize what you are actually consuming, what destructive effects you have on the only planet we live on and what fowl act you are taking part in...you'll begin to see what we see.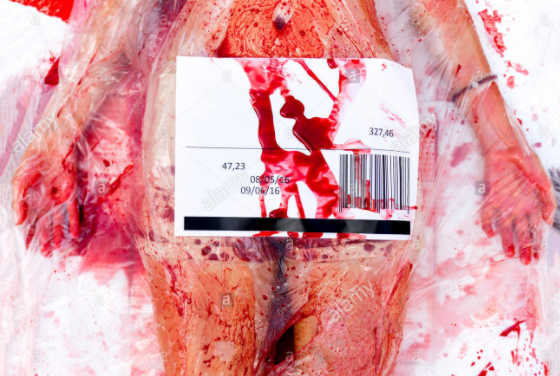 Image source
Now, I want you to try and understand that this post is not about bashing meat-eaters AT ALL. This post's objective is to give you the information governments, dairy and meat industries failed to give you for countless years. From the moment you were born, this way of life was embedded deep into your morality - completely removing all that is wrong with it, making your morality "seem" like it's the "right thing" or "the way we were meant to live". I'm here to tell you, THAT IS UTTER BULLSHIT!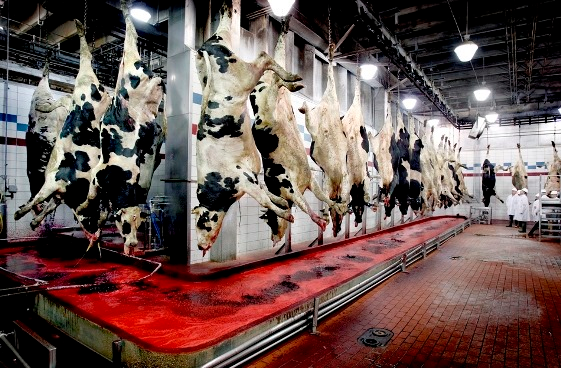 Image source
The animals that are well known for supplying humans with meat, dairy and eggs - such as chickens, cows, sheep and pigs are almost ALWAYS completed conscious when being murdered. Being stabbed, electrocuted and shot in the head with a bolt gun, these animals feel absolutely everything we as humans would - compassion, love and pain. So, what makes this any different from human slaughter? NOTHING. Captivation, a weapon and a live being are all present.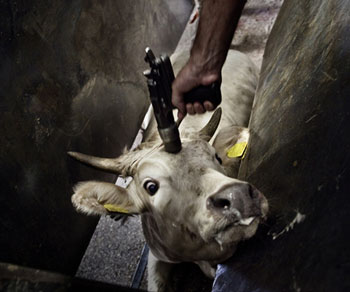 Image source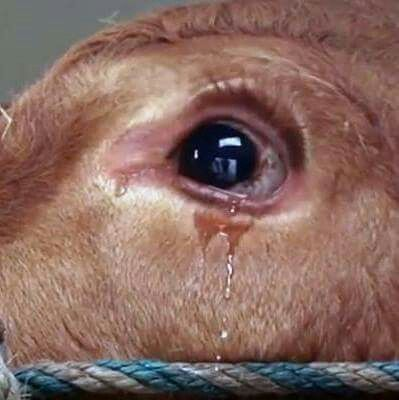 Image source
You have to truly ask yourself. What kind of a person am I? What moral standards am I living with? When I look at myself in the mirror, am I really a good person? You only realize what your actions and intentions are once you become informed about how falsely you've been living.
Please do yourself a HUGE favor and tap into that morality of yours and become more aware of it.
All I'm asking of you readers out there is to watch this film - EARTHLINGS and simply be informed.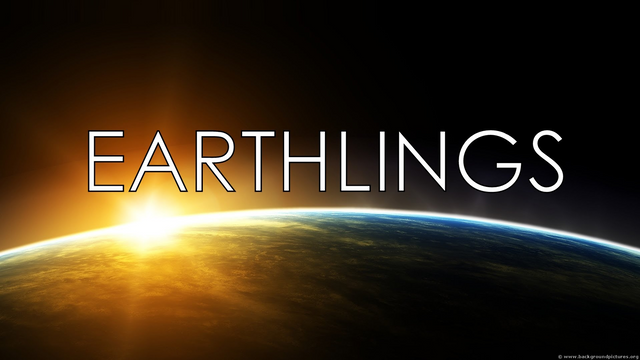 Image source