🍦🌍🍔🍰 Cruelty Free, Dairy Free, Gluten Free & Eco Friendly, One Stop Shop 🍰🍔🌍🍦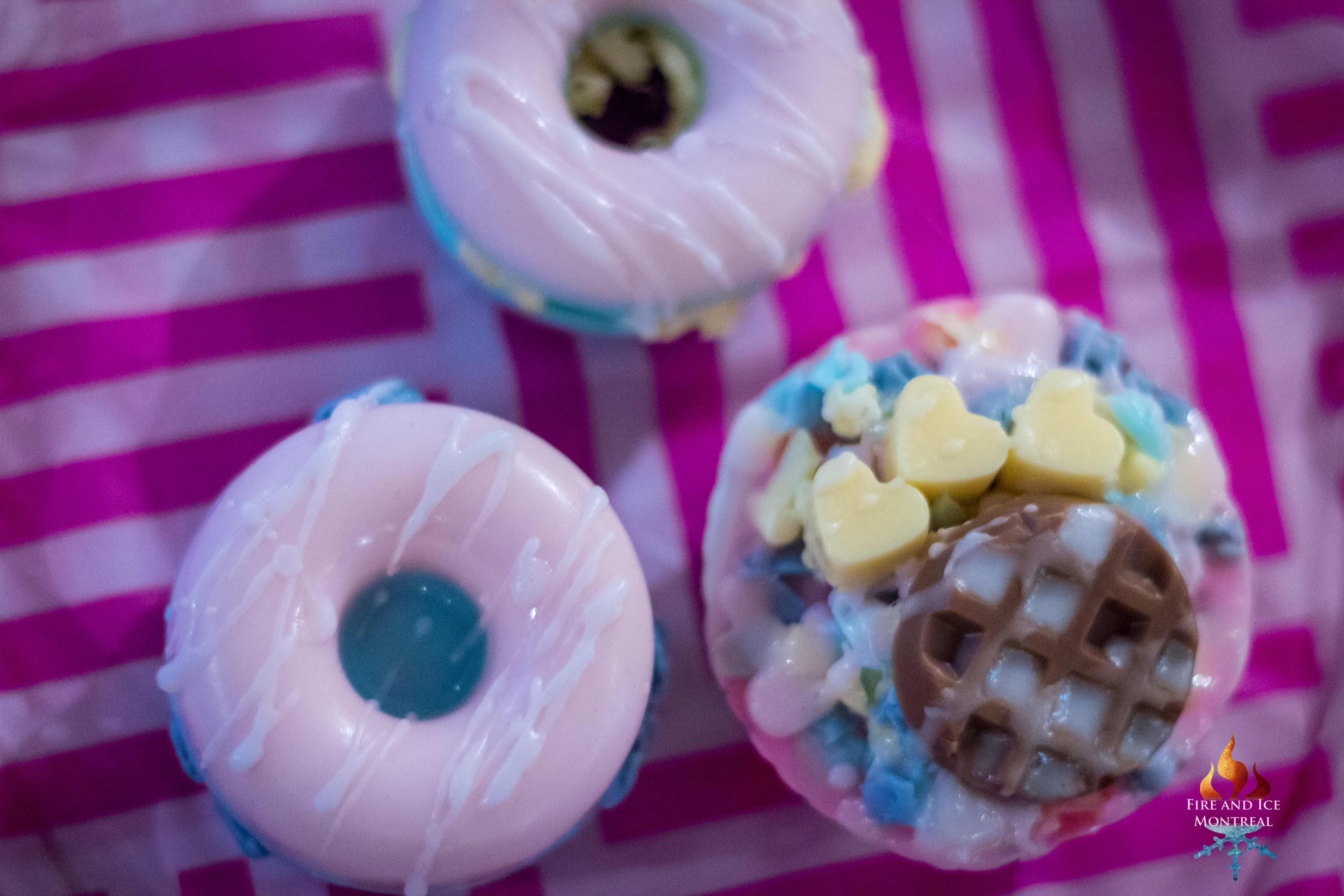 Looks good enough to eat and smells heavenly, but wait, these are hand crafted soaps! Herbivores supports local artists and producers. It's so important to shop at local small businesses to support REAL people, rather than giant corporations.
See that sign on the bottom left for Vegan Poutine?! YES! The best poutine you will ever have! Try the "Bacon" Poutine, serious mouth boner!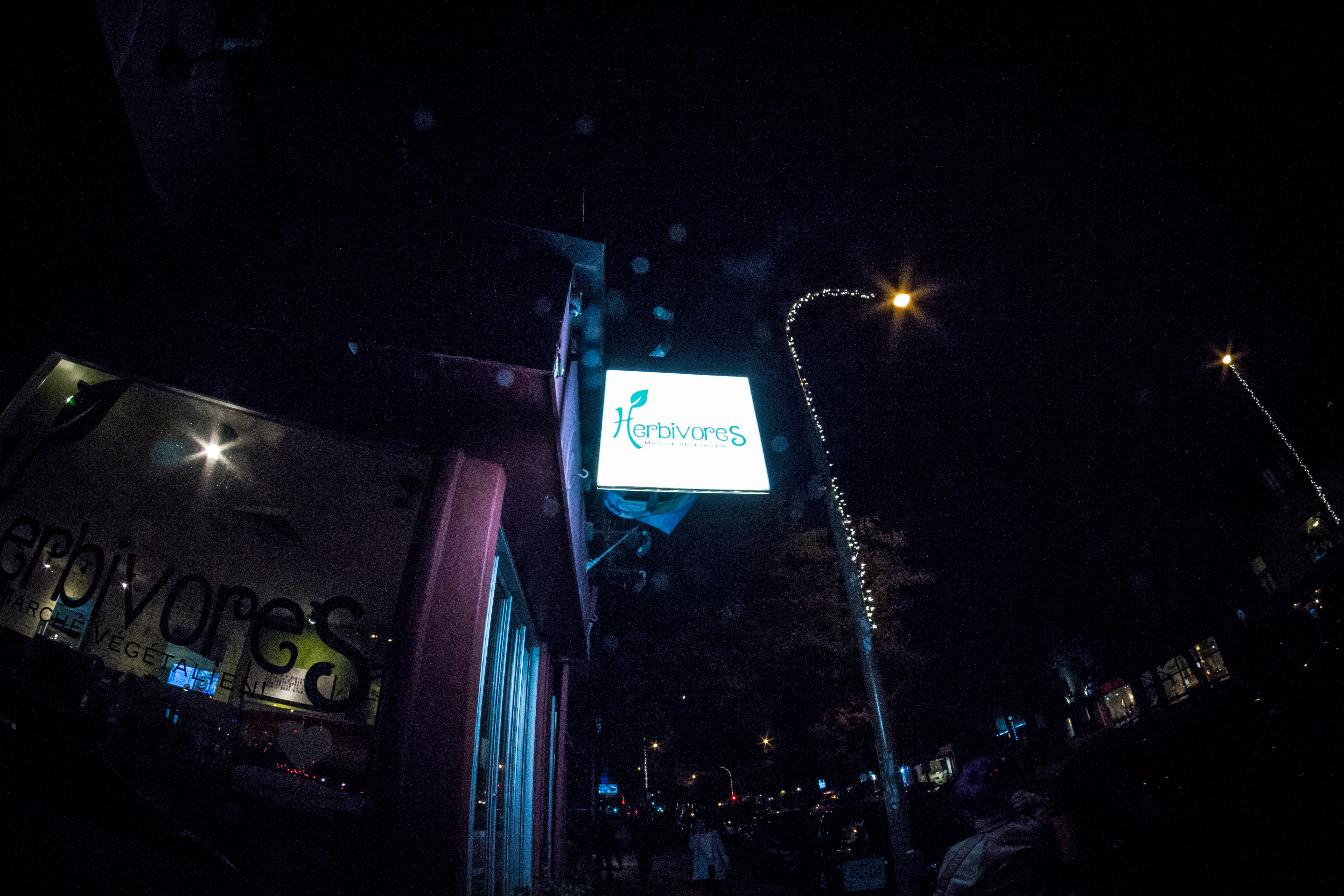 So how can you find this vegan eden? Just look for the Brightest sign in the city! 3842 St Denis St, Montreal, Corner Roy.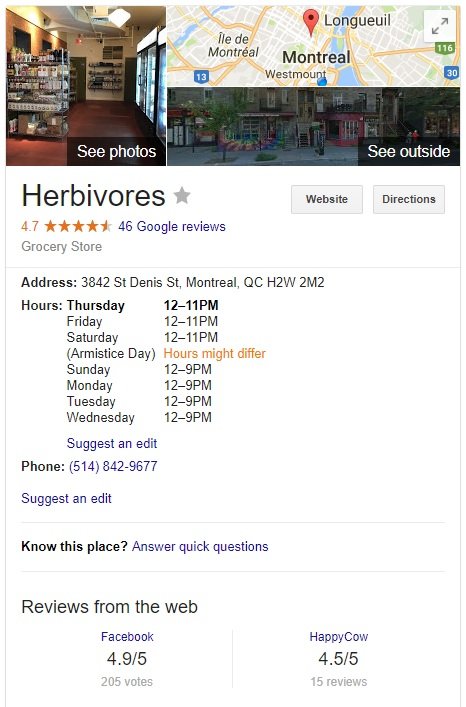 Late night? No problem! Herbivores is open till 11pm Thurs-Sat. Pop in for a delicious meal, souvlaki anyone? They also have the most orgasmic burgers you can imagine. After eating, you can stock up on goodies to take home.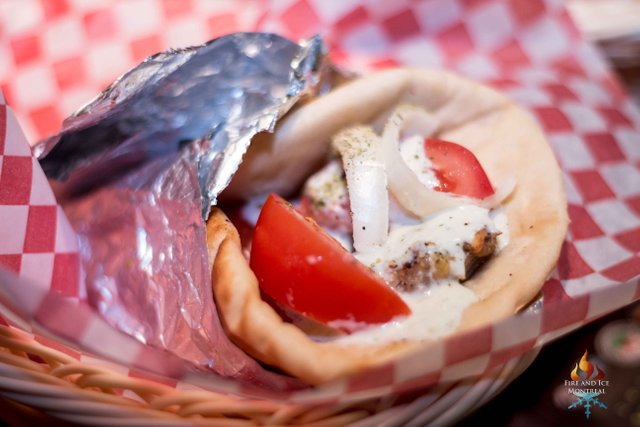 Drool... 😋 Can't go wrong with their souvlaki and poutine!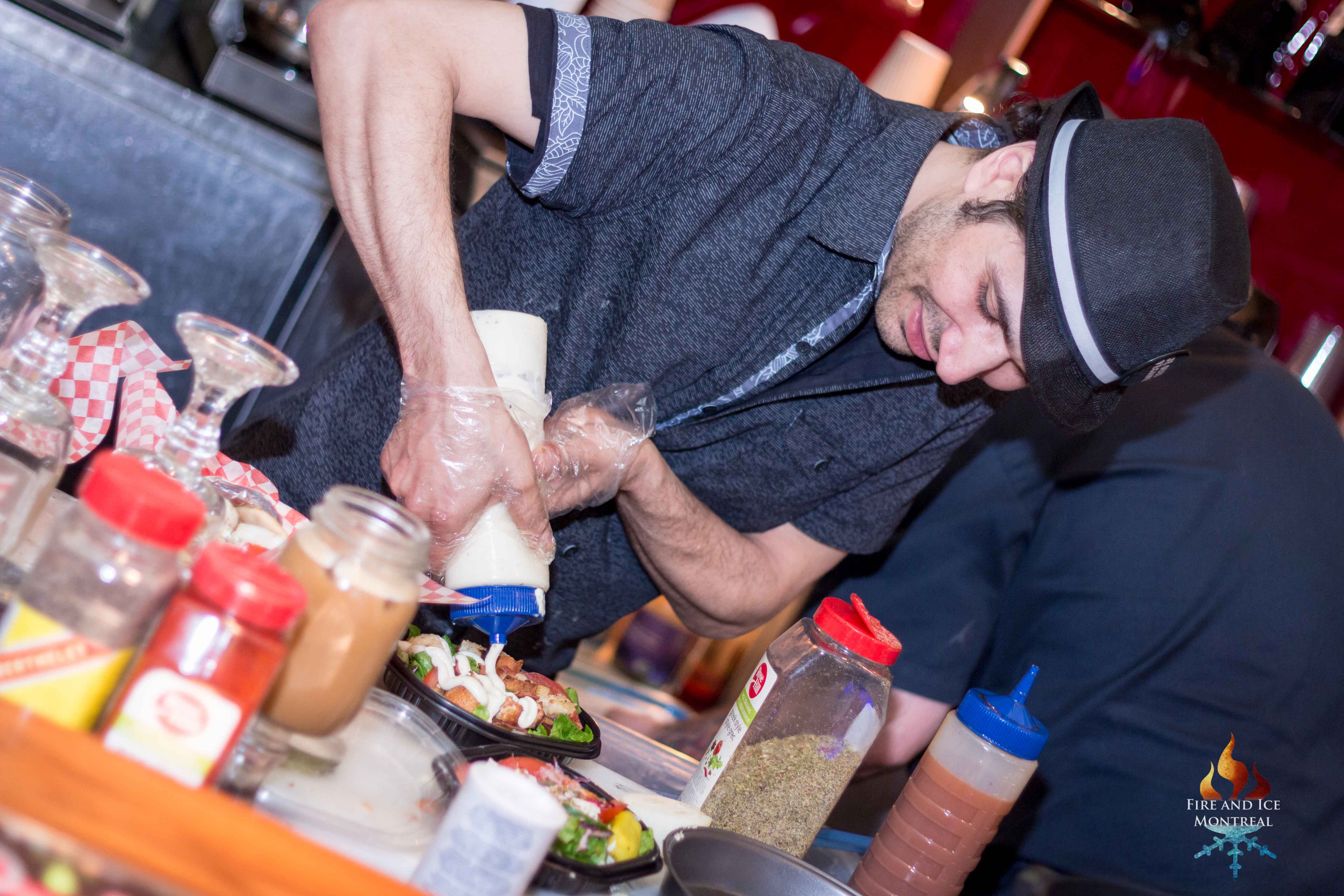 Co-owner Alex prepares our meal. The staff and owners are incredibly friendly and courteous, this place is so awesome. I feel so welcome every time I step through the doors, nothing but good vibes.
Of course, they also have amazing baked goods courtesy of Sophie Sucree.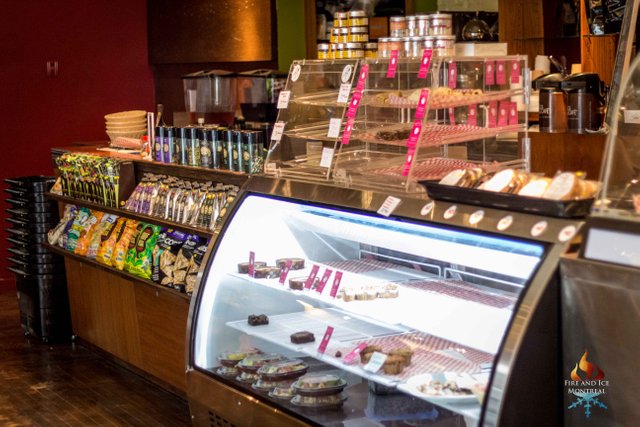 Try the white chocolate + pistachio blondie, or black forest cupcake. Honestly, you cannot go wrong whatever you choose to indulge with.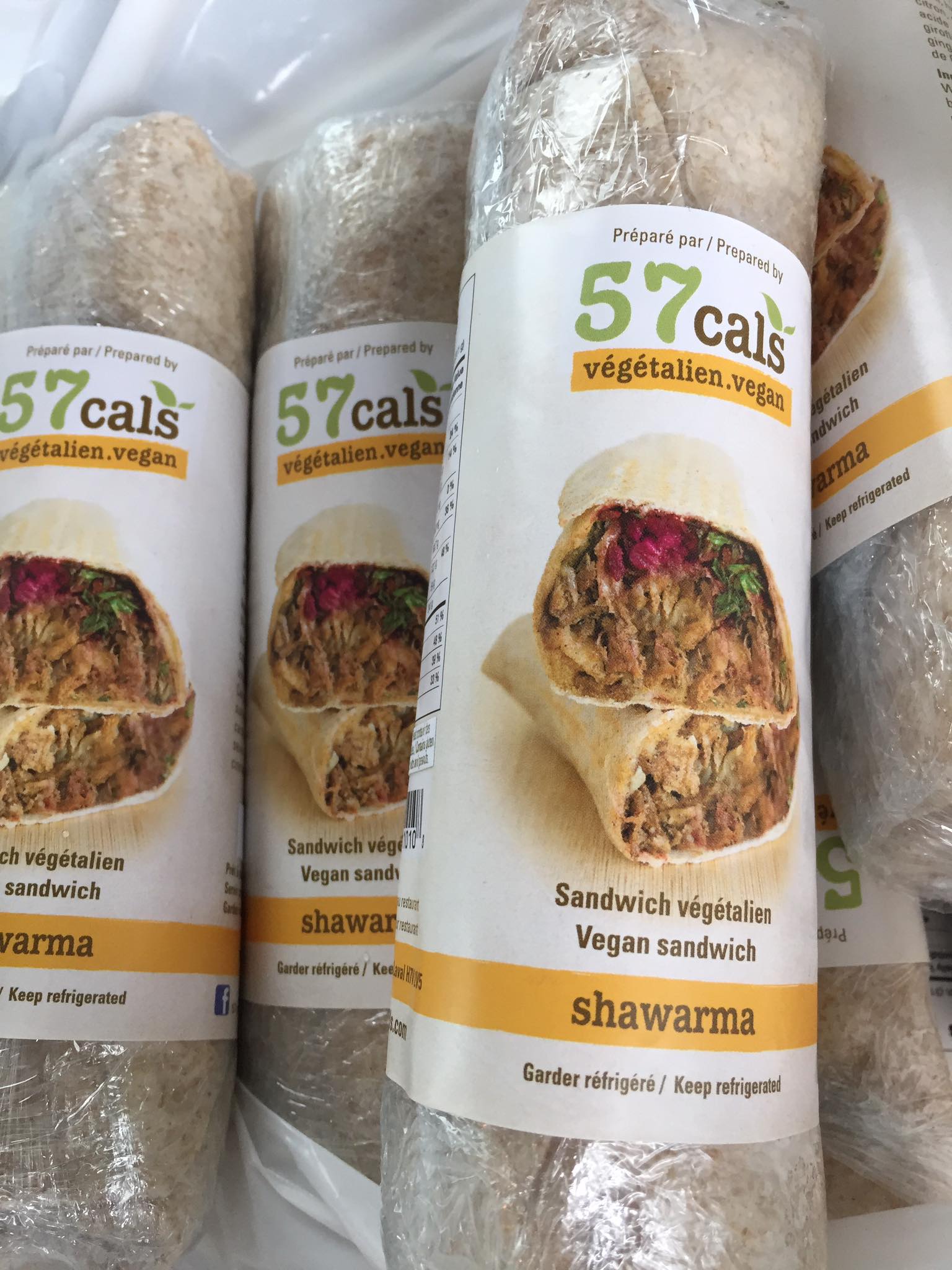 All this after just a few steps through the door... They even have food from the 57 Cals restaurant. Every time I'm in Laval I make sure to stop by 57 Cals, and now it's available in Montreal.
A HUGE selection of artesenal vegan cheeses. Must try the Mandala aged cheddar, this will blow your taste buds away. Let's not forget, the BEST vegan sausages from GUSTA, a Montreal based company. Sausages come ready to eat, chop them up into a salad or make a veggie dog in a bun with coleslaw, YUM.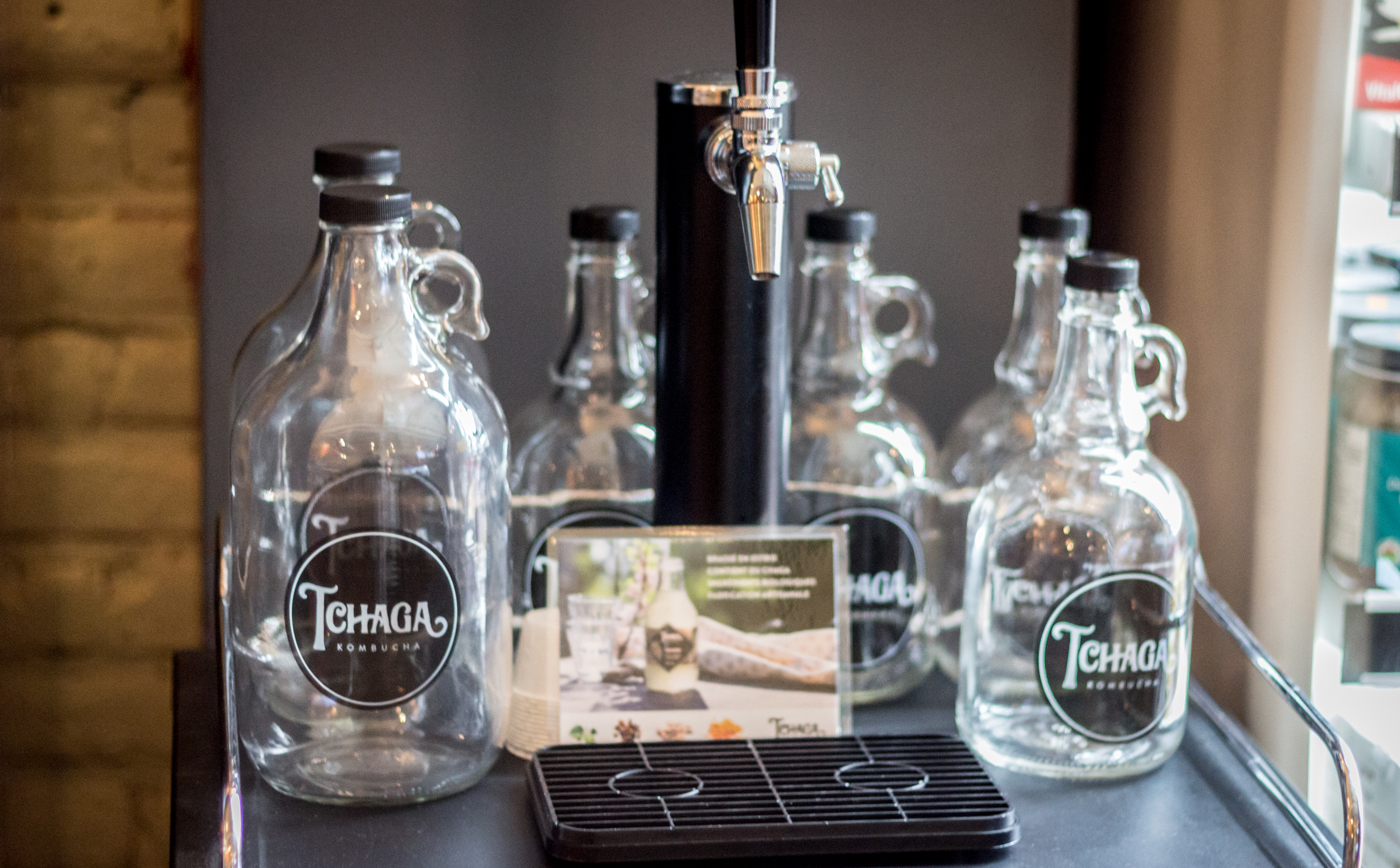 Like Kombutcha? There are SO many varieties to choose from. Herbivores even has Tchaga Kombucha on tap! Now this is a game changer.
Or quench your thirst with my personal favorite new drink, Blue Monkey. 100% watermelon juice, or sparkling coconut water infused with 100% fruit juices. Mouth watering sweetness, I always get extras to bring home. Plus they are very friendly on my wallet, what a deal!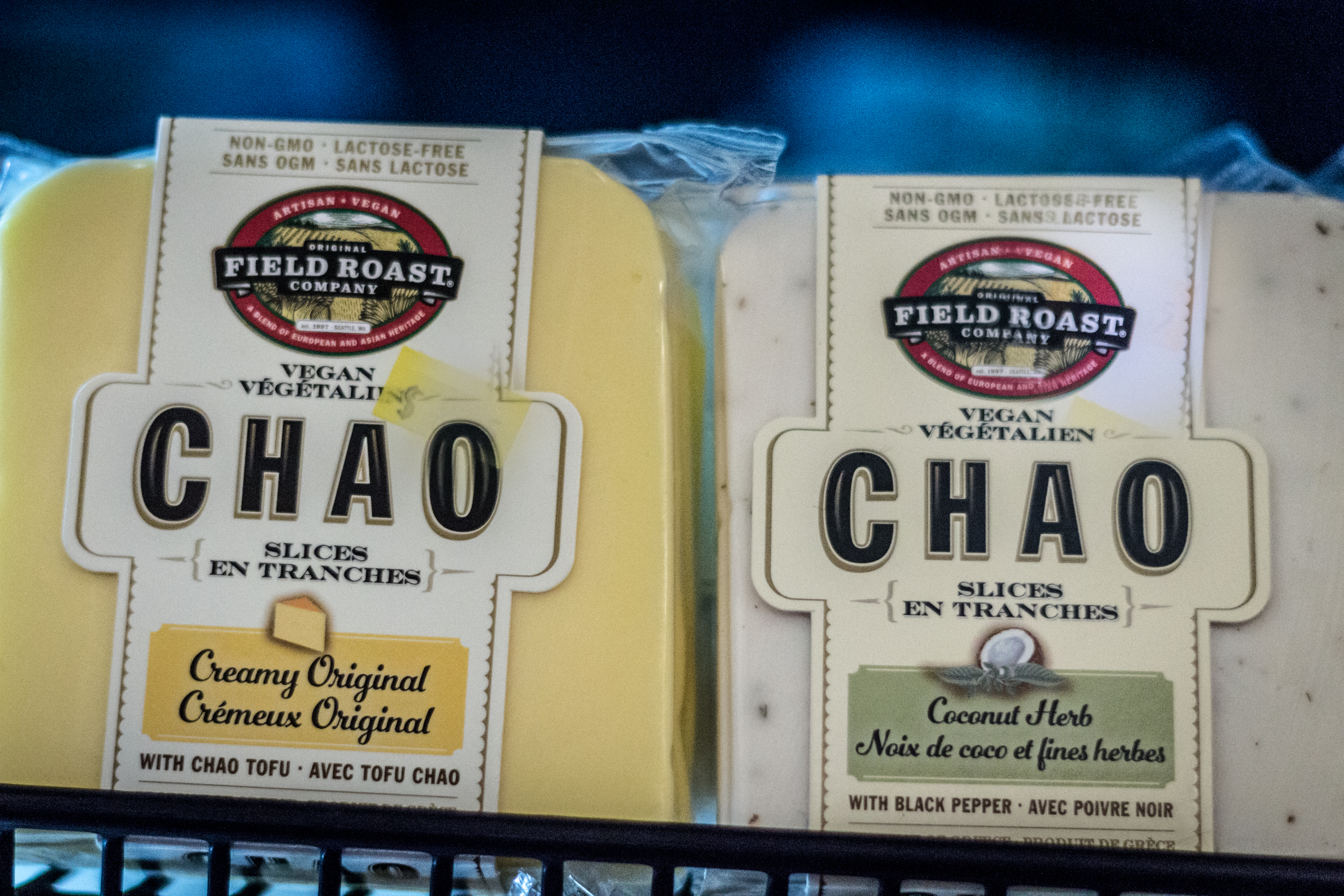 You can't have a vegan grocery without the best sliced cheeses "Chao" this stuff is ridiculous. I challenge anyone who questions vegan cheese to give it a try, you will love it! Makes a killer grilled cheese sandwich too.
Vegan egg can be made in a pan like scrambled eggs. Add a pinch of black salt (Kala namak, which they also sell here) it will taste eggs-actly like eggs from the chickens butt... Minus the tortured hens, and all male chicks in the egg industry being ground up alive or thrown in the trash to suffocate... All the taste with none of the cruelty.
Shit just got REAL. No animals are harmed when you do your shopping at Herbivores, makes me proud to spend my hard earned dollars here.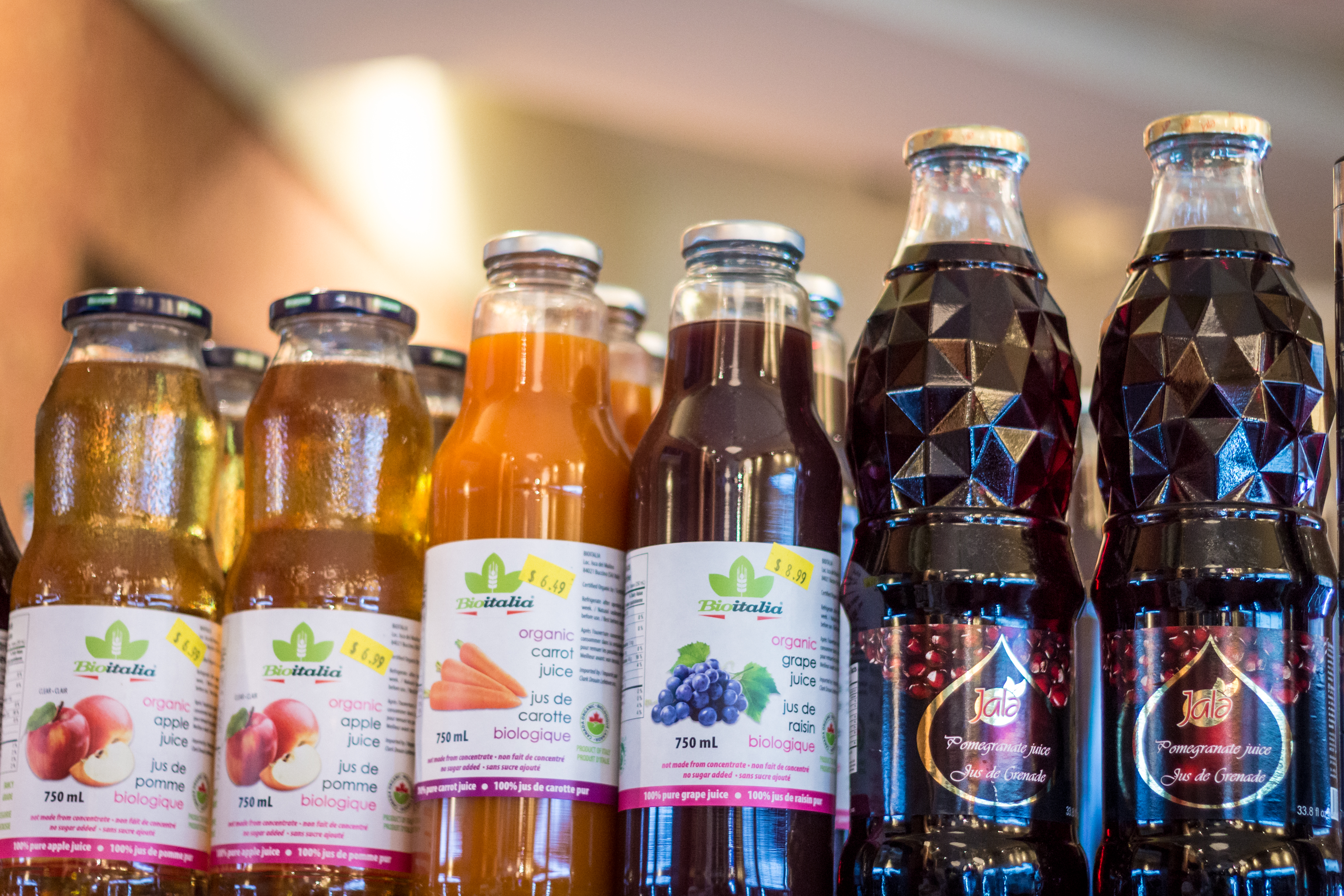 More delicious juices, in glass containers for the win. Pomegranate juice is incredibly high in anti-oxidants. My partner and I love this one. Cheers to your health with an anti-oxidant rich juice that is far healthier and tastier than any wine.
Many sauces, spices and hot sauces to choose from. Something for every taste.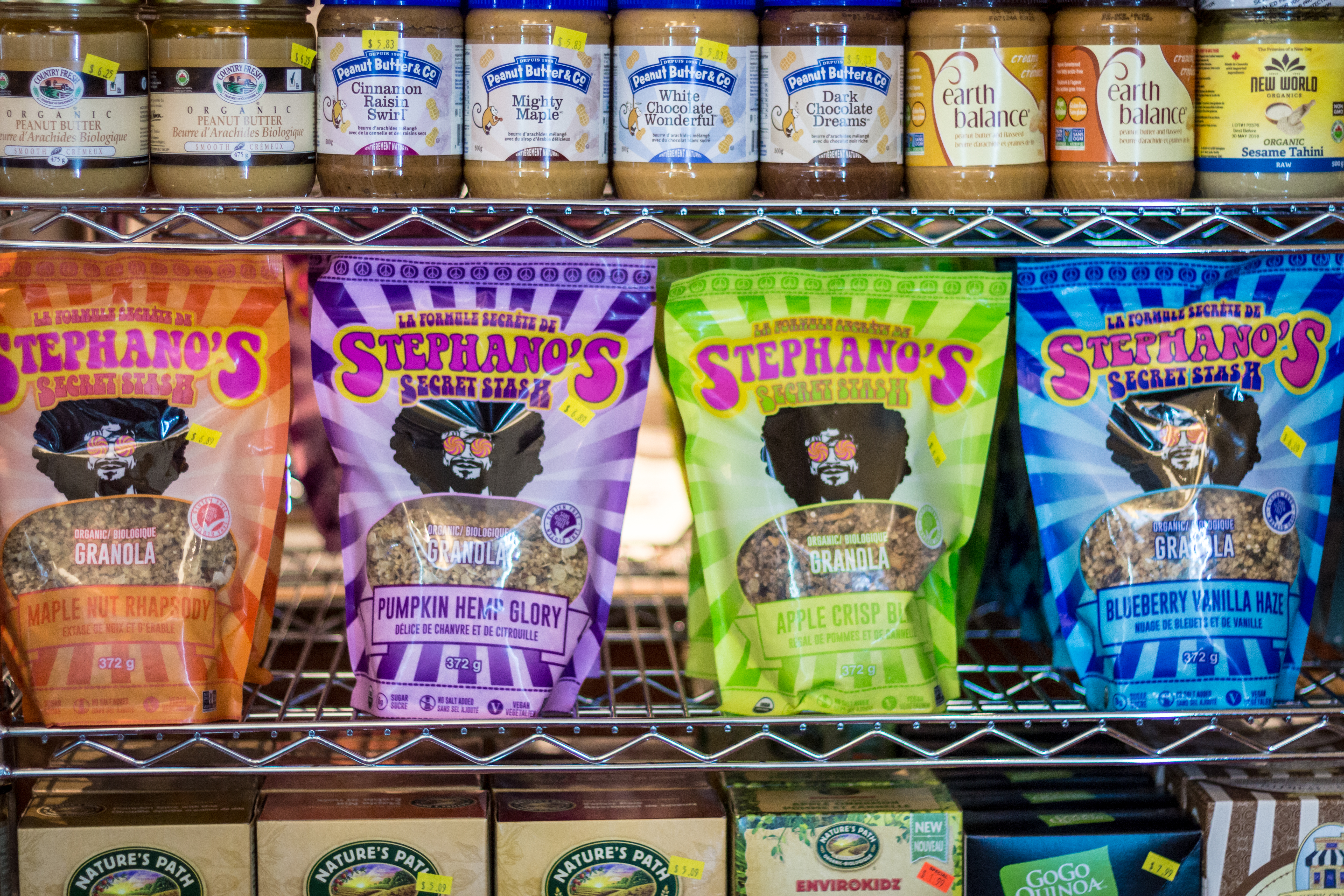 Peanut butter made with just peanuts, is another staple at our house. Granola and low sugar cereals are also a super tasty treat for mornings, or anytime really.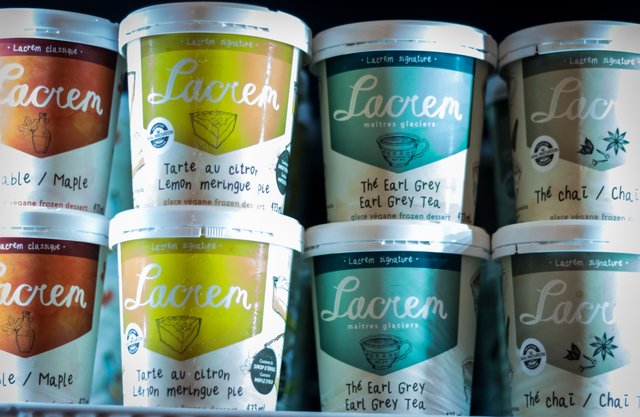 Another locally made favorite, La Creme creamy, dreamy n-ice creams. They also have multiple flavors of Coconut Bliss, So Delicious, Oats and Mills and even dairy free Ben & Jerry's. After trying these you will never want congealed sugary cow boobie juice (aka dairy ice cream) ever again.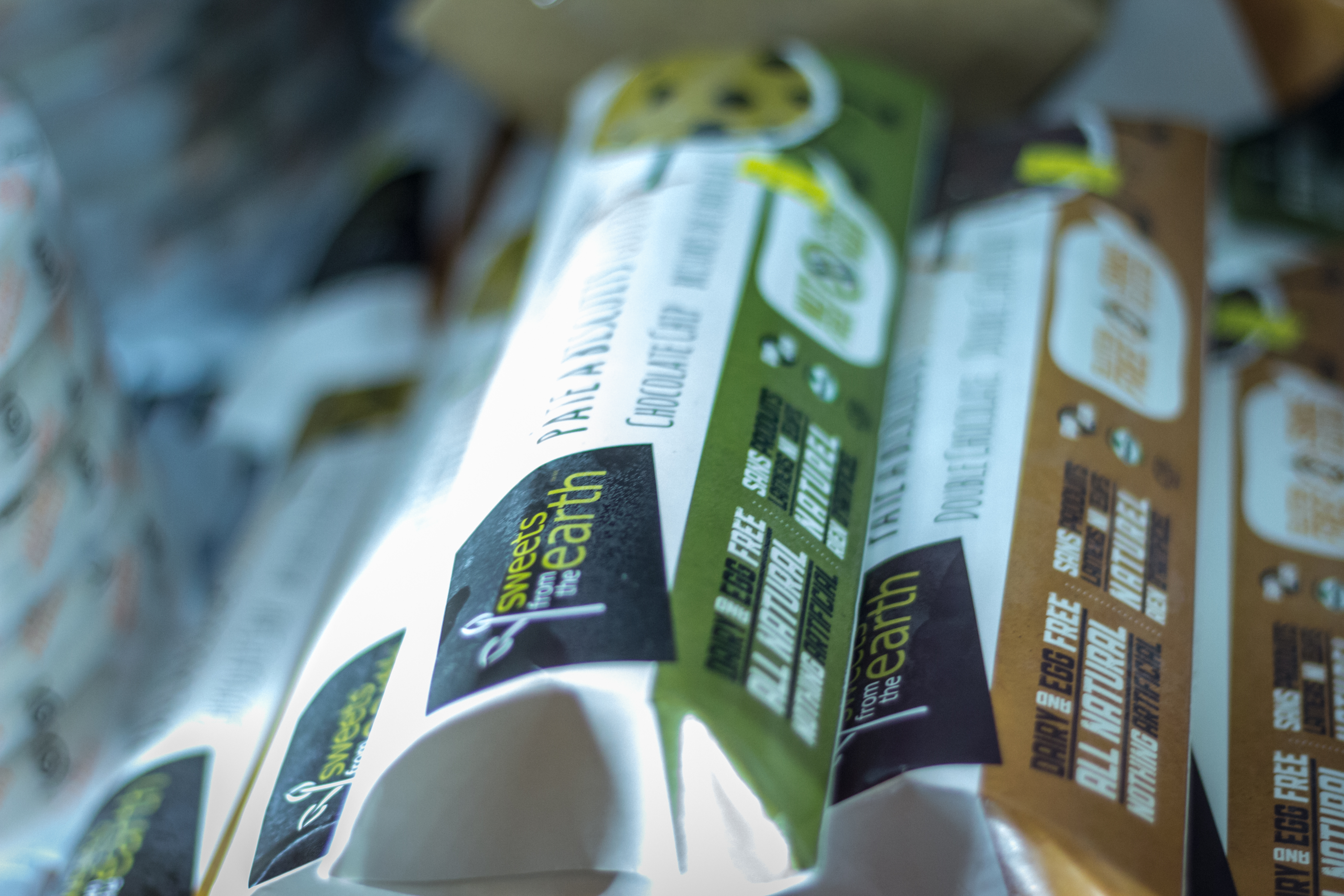 The company Sweets from the Earth makes incredible cakes, and get this, cookie dough! They even have a gluten free version. This stuff is so good, you may just end up eating it straight out of the package. If you do have the patience to bake them, you will end up with delectable chocolate chip cookies that melt in your mouth.
The most incredible plant based milk I have ever tried is Ripple pea mlk, I go for the unsweetened version. It is so silky smooth, reminiscent of "soylent". If you've tried it you know what i'm talking about, if not, get some Ripple and taste for yourself.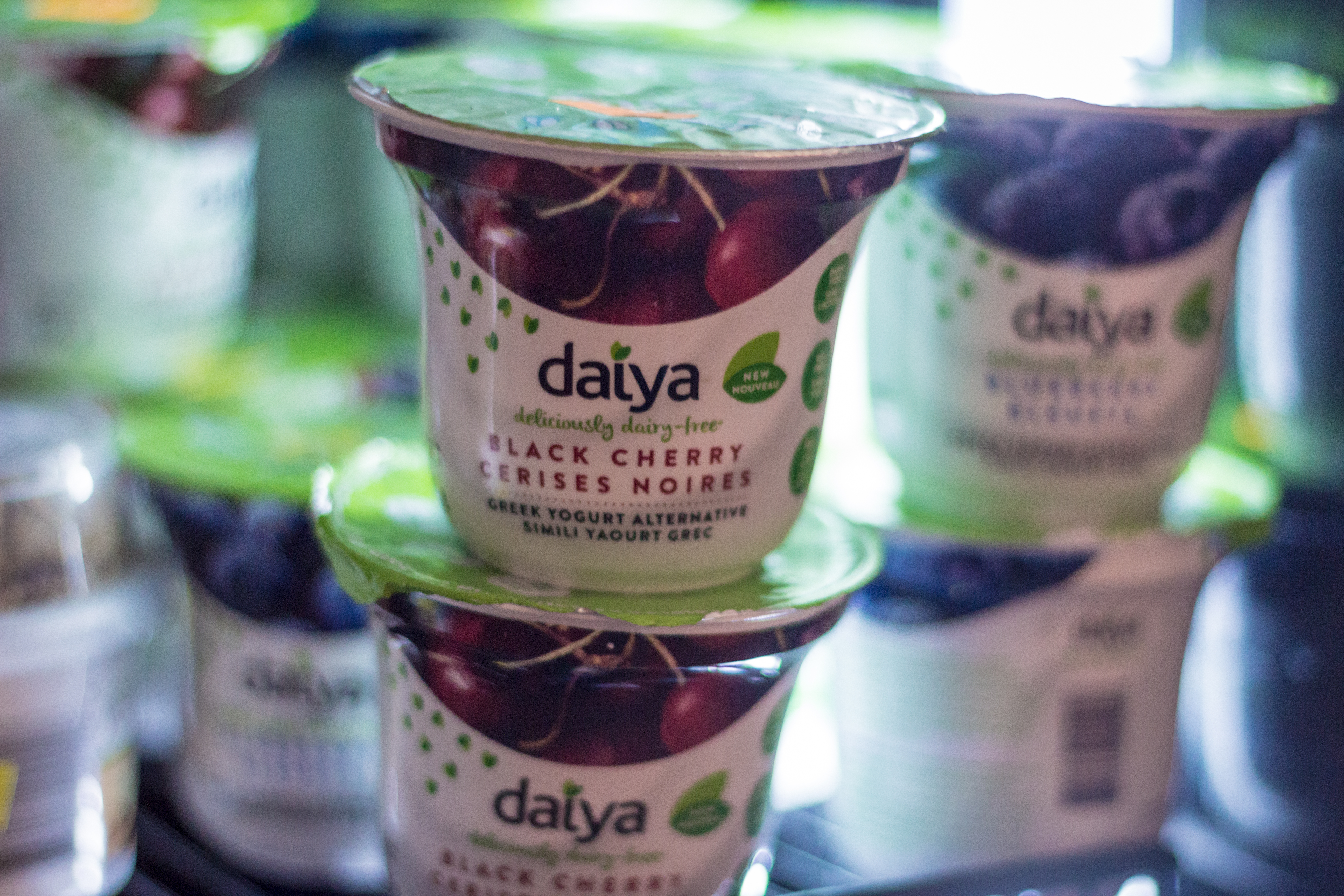 Another great treat are the amazing selection of yogurts, all full of probiotics, made from cultured coconut, almond or soy.

Herbivores isn't just a place for food and drink, you can also get all sorts of great natural home and personal care products.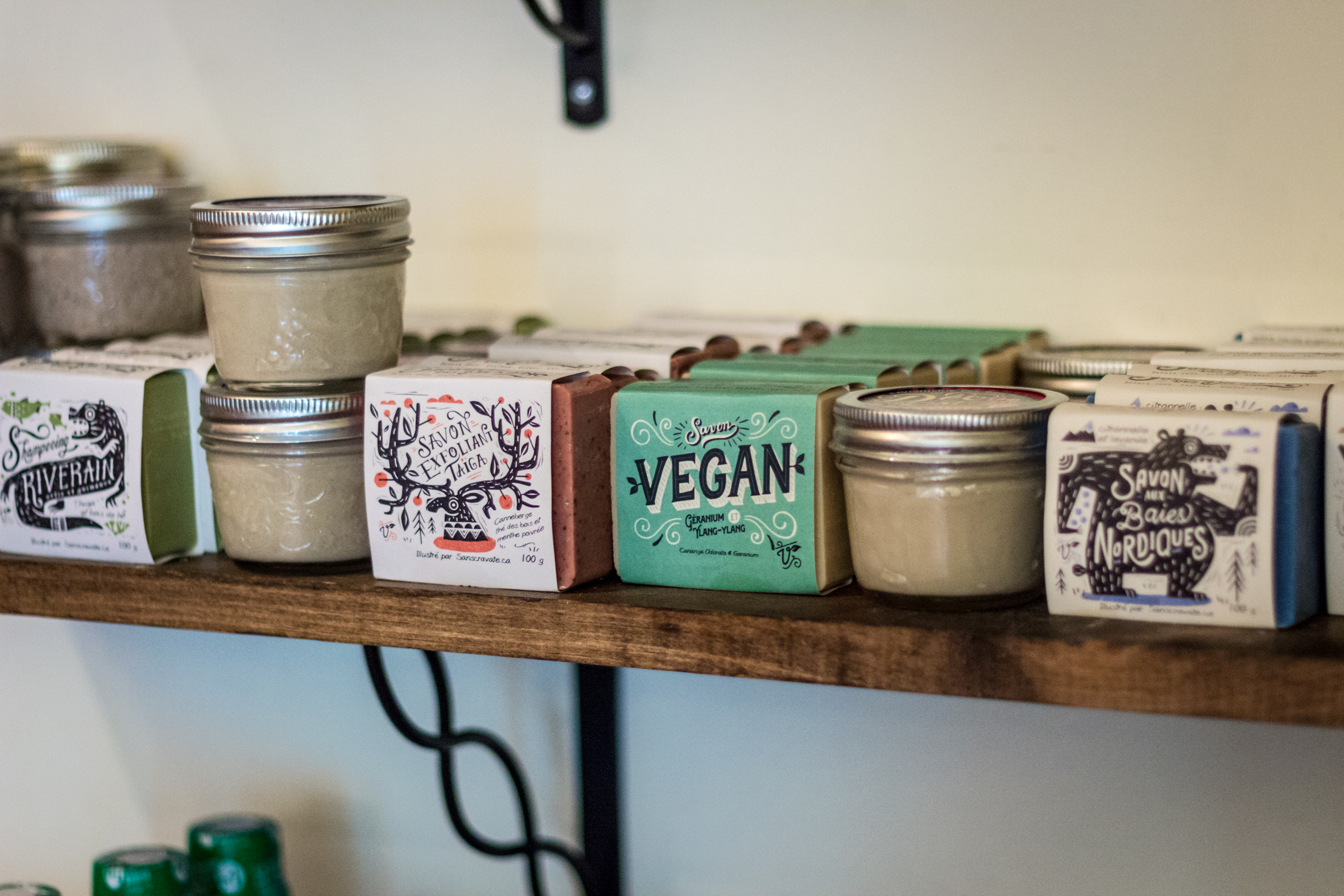 Hand crafted soaps and deodorants that smell heavenly.
The Arbonne muscle massage cream, has an analgesic effect for topical pain relief, it is great for sore muscles after training. Free of toxins and harmful chemicals, often found in standard personal care products.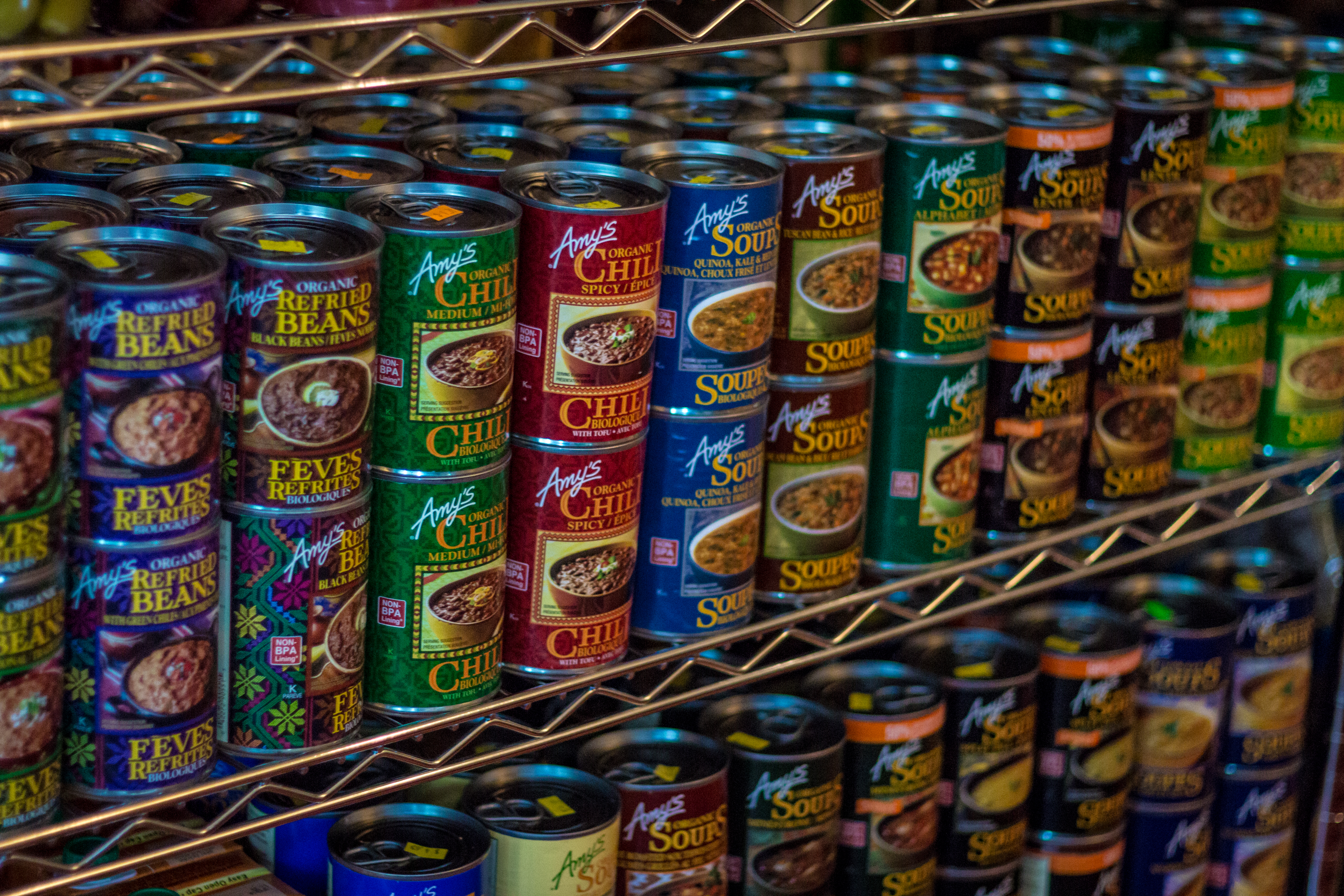 Let's not forget canned goods, they are great for a quick healthy meal, and these cans are free of the BPA lining! Grab some chili or re-fried beans. Legumes are a great source of protein and fiber.
Most diets are lacking in fiber because they do not contain enough whole plant foods. According to the PCRM (Physicians Committee for Responsible Medicine) the 4 food groups that we must consume daily for the bulk of our calories consists of Fruits, Veggies, Legumes and Whole Grains.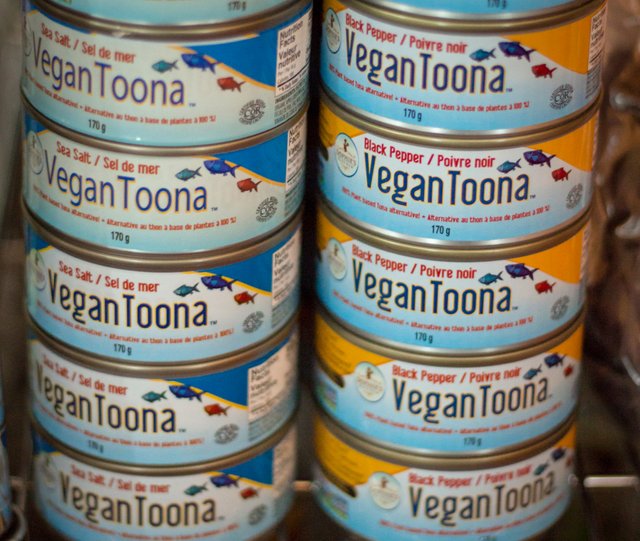 Ever tried Vegan Toona?! Free of PCBs, mercury and dioxins and full of flavor! Doesn't taste exactly like tuna fish, but in every way, it's better.
I could go on forever, but seriously you need to come in and see for yourself all the goodies waiting to penetrate your mouth. They are always getting new mind blowing products and menu items, so come by frequently. Restock favorites and check out what's new.
Like what you've seen? As Christian Bale would say; "Don't just stare at it... eat it."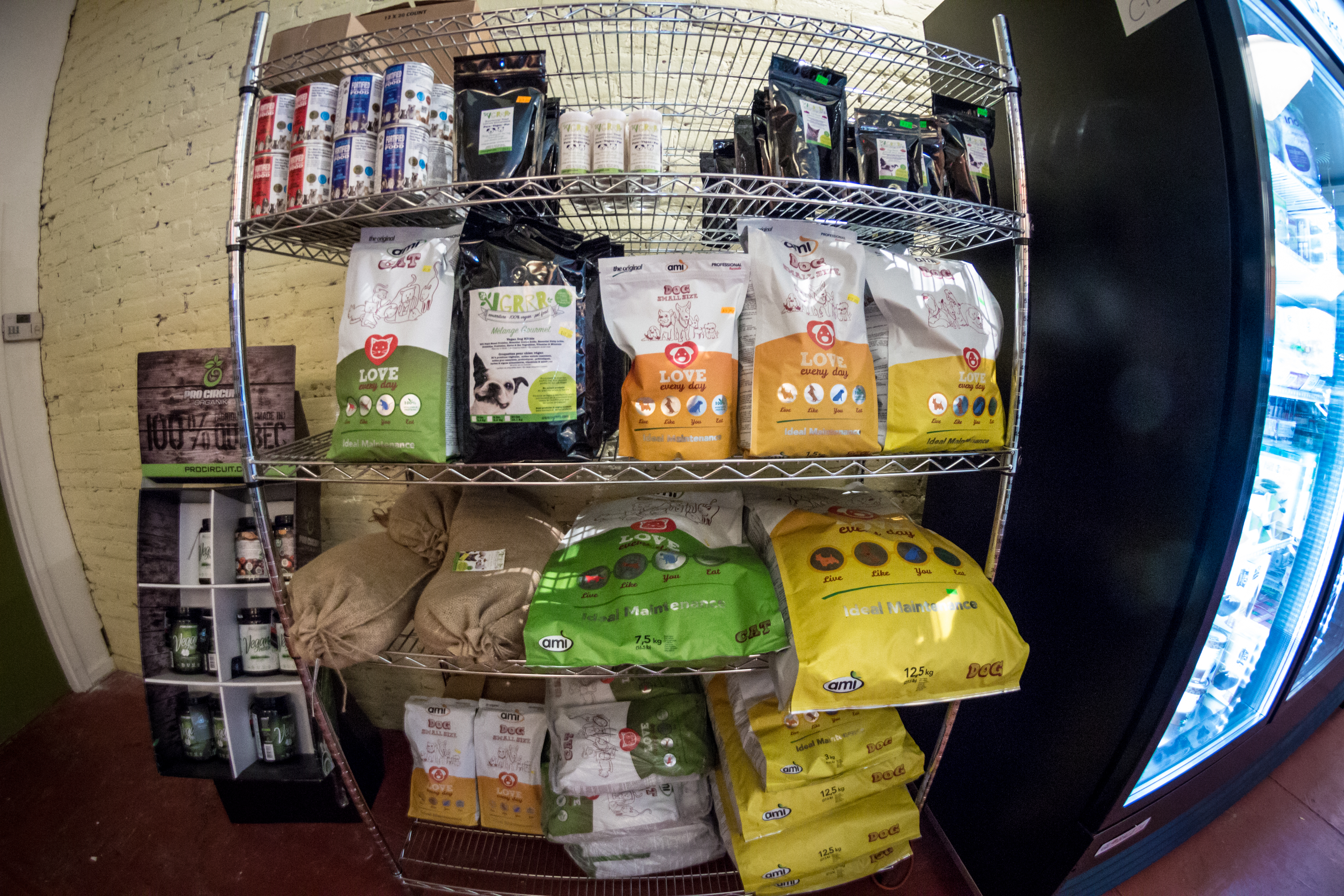 Finally, no shopping trip is complete before thinking of the furry members of the family. Food and treats for cats and dogs, with complete proteins, vitamins and minerals. These hypoallergenic pet foods are imported from USA and Italy and your companion animals will love them. Great for weight management, and overall health.
There is even compostable / flushable litter for cats and other small animals. From meal time, to poop time, everything you need for you and your beast friend is at Herbivores.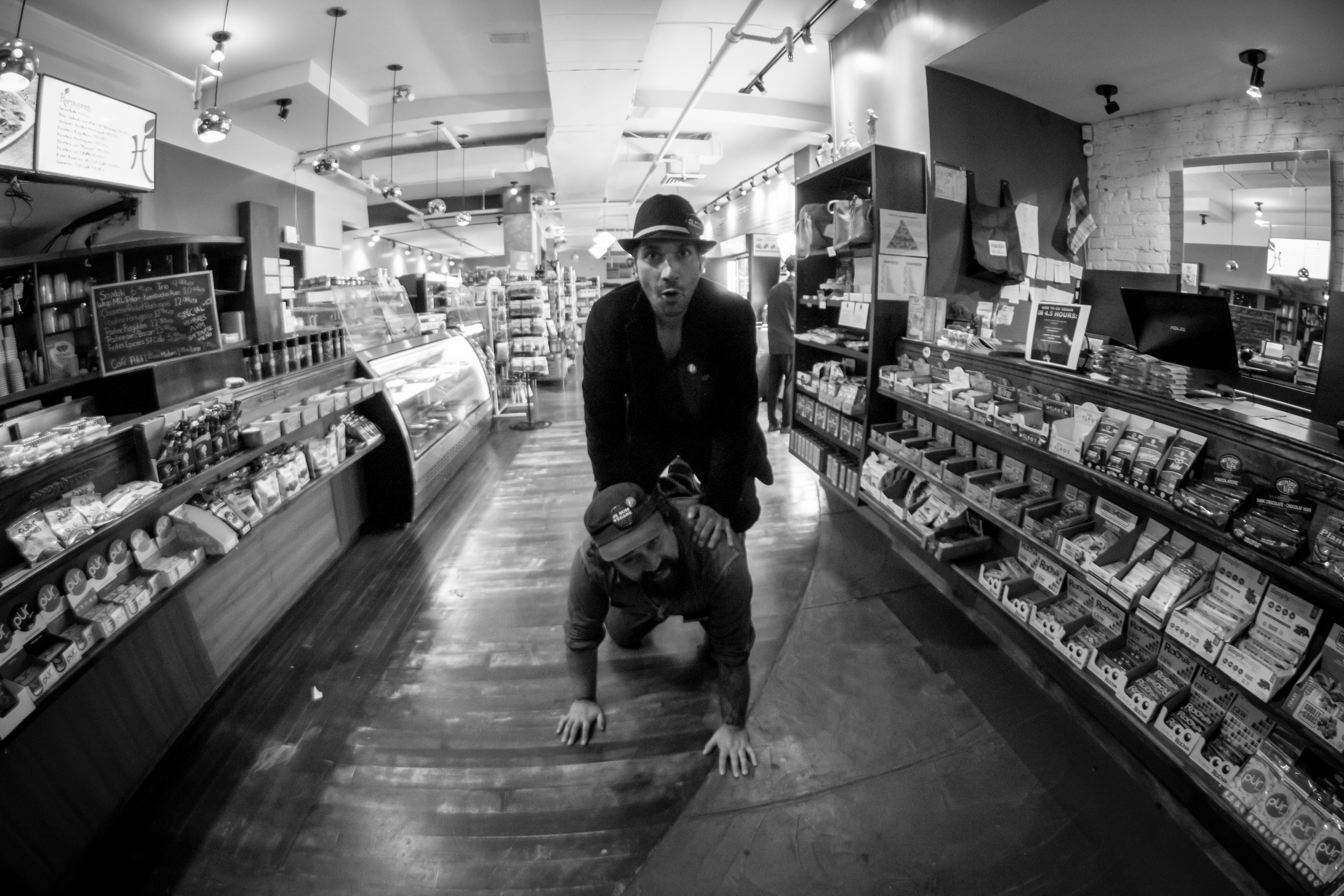 So what are you saving yourself for? Alex and Izzy the hilarious and humble co-owners of Herbivores are waiting to greet you. Come on in and experience loosing your veganity in the most EPIC way! You'll never forget your first time at Herbivores Marche Vegetalien. Eat, shop and save lives.