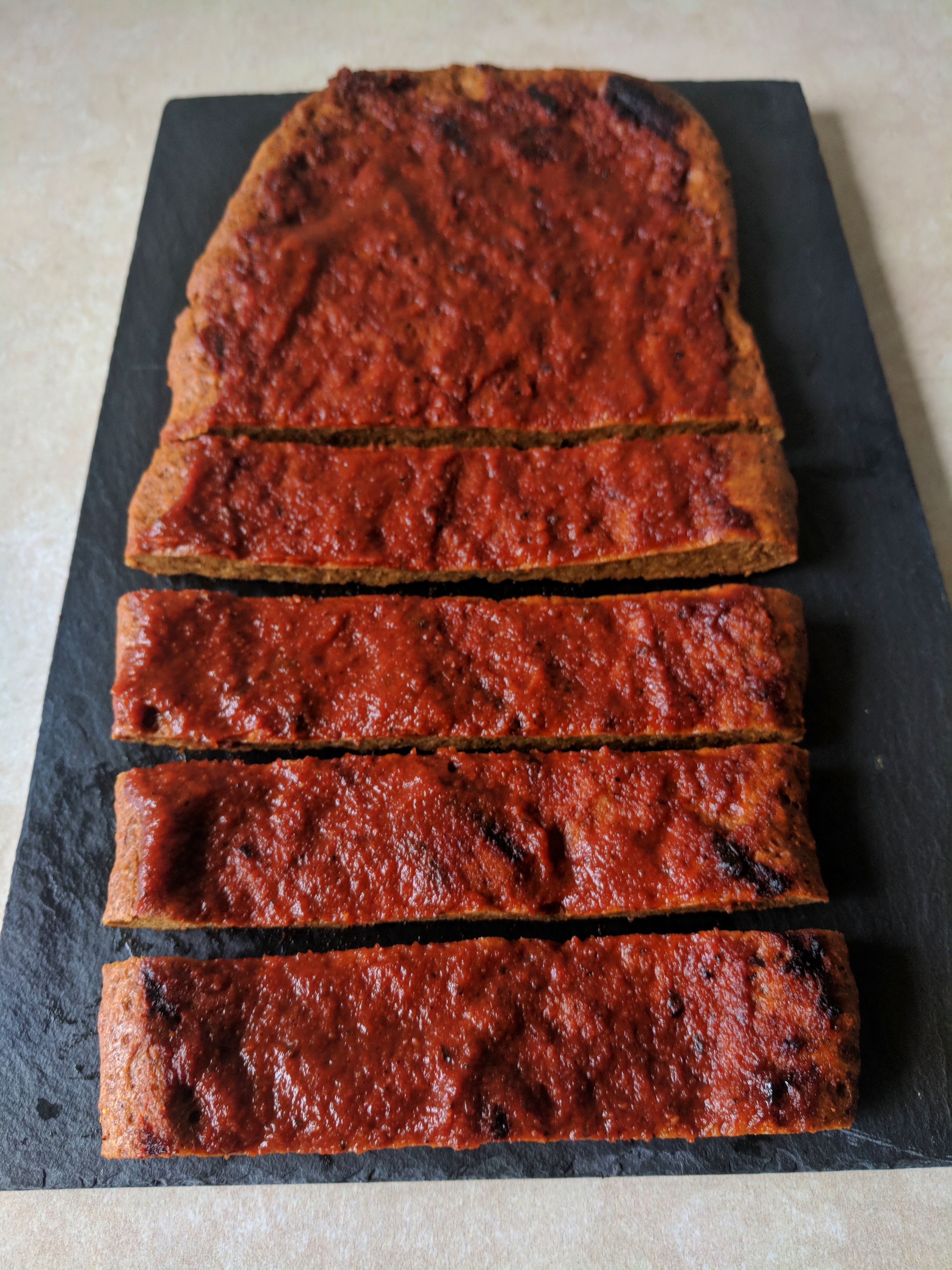 If you ever thought you couldn't eat ribs as a vegan, think again! Vital wheat gluten is to the rescue, if you don't know about vital wheat gluten it's a great meat replacement. This is a great and simple recipe just in time for Memorial Day cookouts, so you don't just have to eat salad haha.
1 cup vital wheat gluten
2 teaspoon nutritional yeast
2 teaspoon paprika
1 teaspoon garlic powder
1 teaspoon onion powder
1 tablespoon chili powder
3/4 cup vegetable broth
1 tablespoon liquid smoke
2 teaspoon tahini
1 tablespoon tamari
1 cup barbecue sauce (homemade or store bought)
Preheat oven to 350 degrees. Line a baking dish with parchment paper or silicone mat and set aside.
In a bowl combine the vital wheat gluten, nutritional yeast, paprika, onion and garlic powder. In a separate bowl stir together the broth, liquid smoke tahini, tamari and pour into bowl with the dry ingredients.
Mix until combined then transfer to a cutting board and knead lightly for 2 to 4 minutes. Flaten the dough with your hands or a rolling pin into your desired shape and transfer to the baking dish, bake for 25 minutes.
While "ribs" are baking heat up your grill or oil a grill pan. Take the ribs out of the oven and brush with the barbecue sauce. Place sauce side down on grill and brush the top with more barbecue sauce.
When the bottom has browned flip the ribs over and cook until brown about 5 minutes. Remove from heat and serve immediately!