Food & Nature - Spain/Orgiva
Hi sweethearts! So we spontaneously decided that we want to stay here to Aishlinn @trucklife-family and her girls a few days more. So we are going to explore the area a little bit more tomorrow, and on Thursday there is a local market that we want to visit together with her. I am feeling so in peace at this place, the energy from the mountains and the stillness is giving me back all my energy and balance. Somehow time seems to go slower here and I am really enjoying that, as the last few months have been very busy and fast-going with late nights and days that disappear in a blink.
Today the girls wanted some waffles because they had seen my pictures from yesterdays post, so I showed them the whole process, and we even got some very pretty pictures! As a food blogger, I am traveling with my waffle iron, blender, and our falafel maker (and many of our spices!), to be able to eat whatever we wish, wherever we are!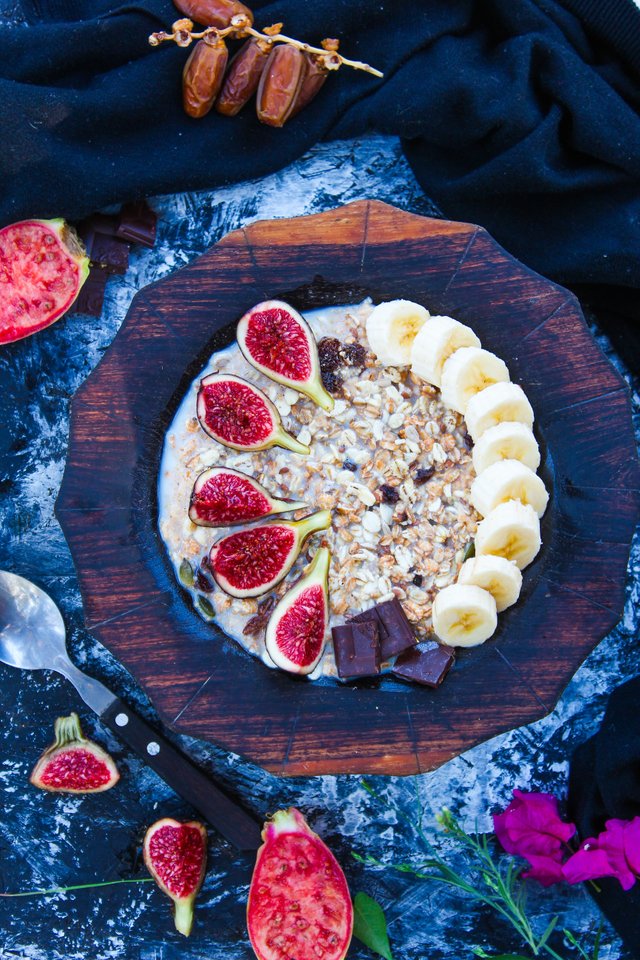 This was my breakfast this morning, just some muesli with spelt milk and figs, later I added some almond milk that Aishlinn had made today (omg so amazingly delicious, have never tried such sweet almond milk that really tastes like almonds!).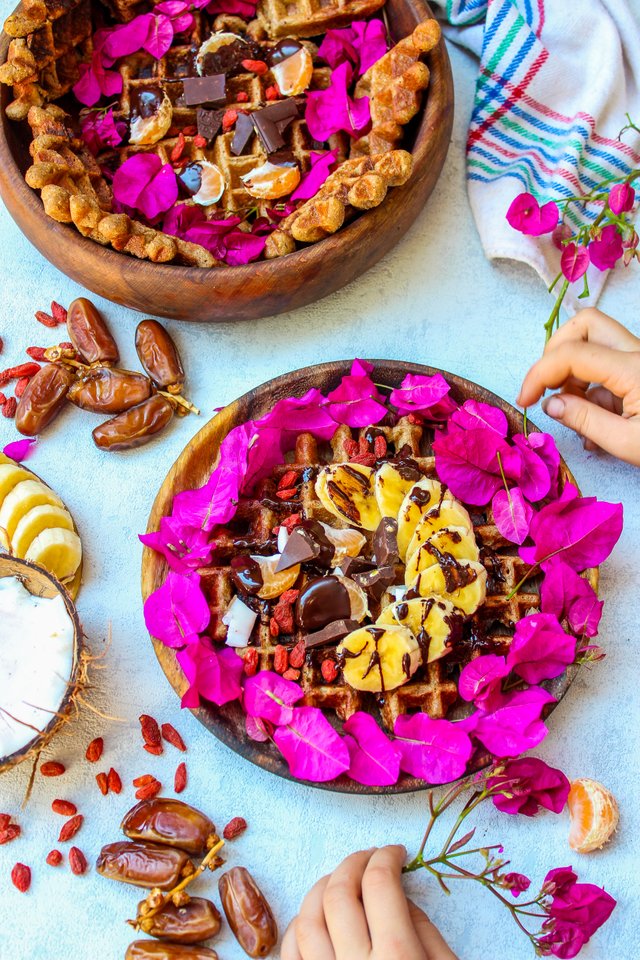 These are the waffles we made today, the girls decorated them. We had two bunch of waffles, the first one with the recipe from yesterdays post, and then the second one with peanut butter, banana, we had some really nice and crispy, but many of them were quite difficult to get it out because of not enough oil, but at the end we figured out how to spread the oil evenly on the waffle iron without a brush. The kids loved to watch and to help me, and of course to eat the waffles!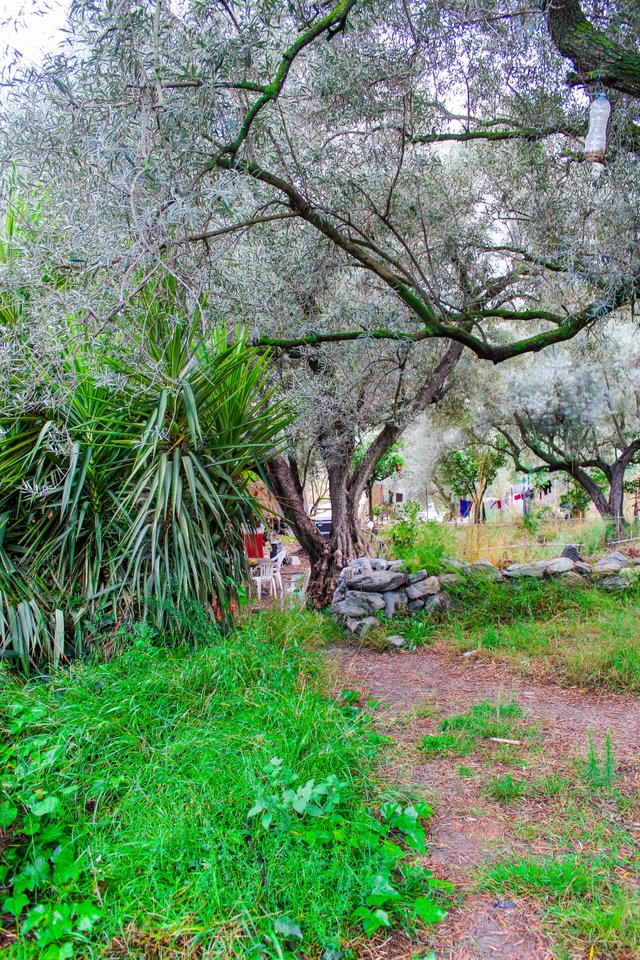 We are enjoying the sun and summer here, it is still quite warm, especially during the day.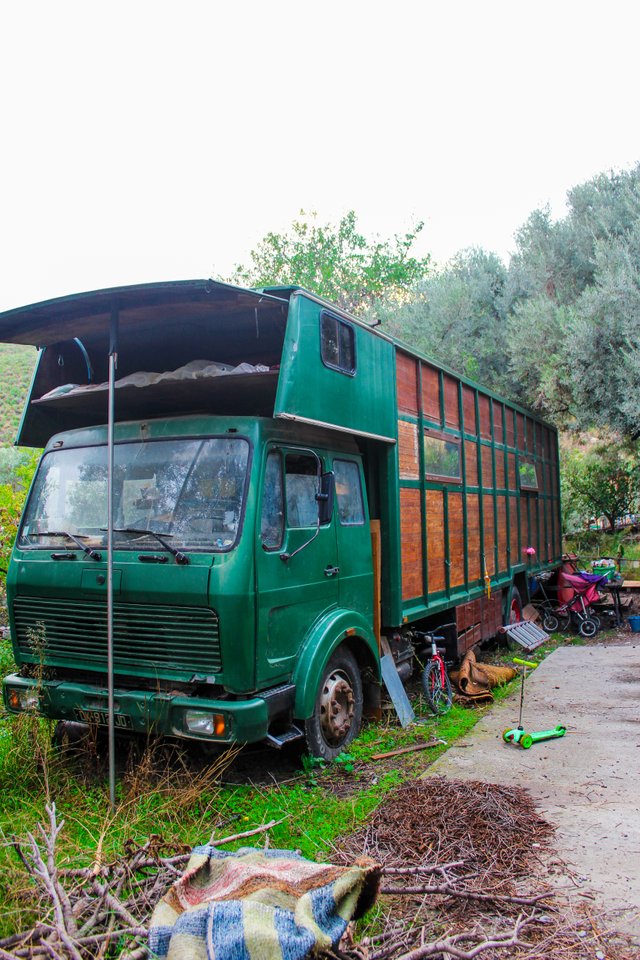 This is the famous truck where Aishlinn and her girls are living!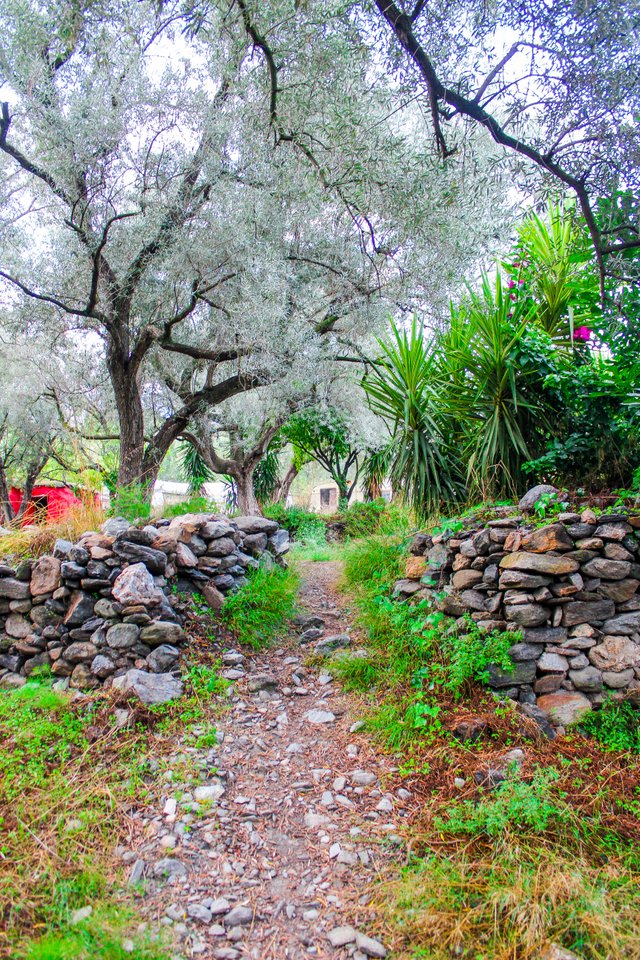 Much love to you all!
xx