Hi guys! Today a simple pancake recipe for you! You basically just need 3 ingredients that I am sure you all have stored in your kitchen already, and for some extra deliciousness cacao nibs, dried cherries and orange zest.
These pancakes took me only 10 minutes to make, mostly because I used 3 pans simultaneously, but also because you just need to through the ingredients in a blender and then cook them in a pan on medium heat! My small trick to make them very quickly is to preheat the pan on high heat, and right before adding the batter to the pan, turning down the heat on medium to not burn the pancakes. If you for some reason dont have time to cook the pancakes, you can just enjoy the batter as it is, together with some berries or chocolate:)
Oatmeal pancakes with a special touch of cacao and cherries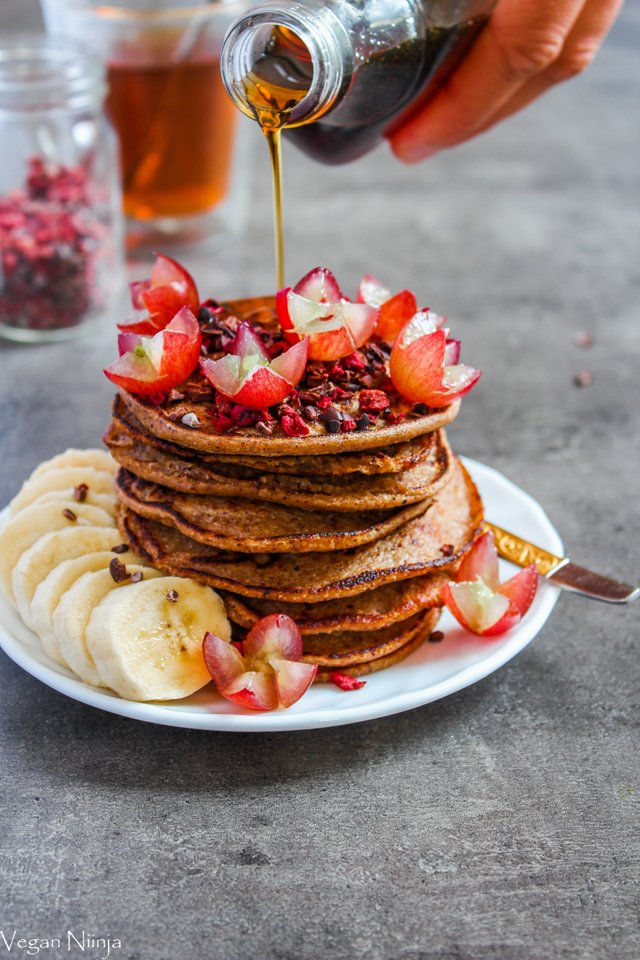 Recipe:
1 cup rolled oats
1 cup oat milk or almond milk
1 ripe banana
some tbsp cacao nibs, 1 tbsp dried cherries and some dried orange zest
Method:
Blend all the ingredients in a blender until smooth. You can add some of the cacao nibs after the batter is the blender for some extra crunchy pancakes.
Heat a pan with coldpressed coconut oil on high heat, and turn down the heat to medium when adding the first batter to the pan. 1-2 tbsp of the batter for each pancake.
Flip when you see small bubbles on the surface, and cook on the other side until through.
Serve warm with maple syrup and berries! Enjoy:)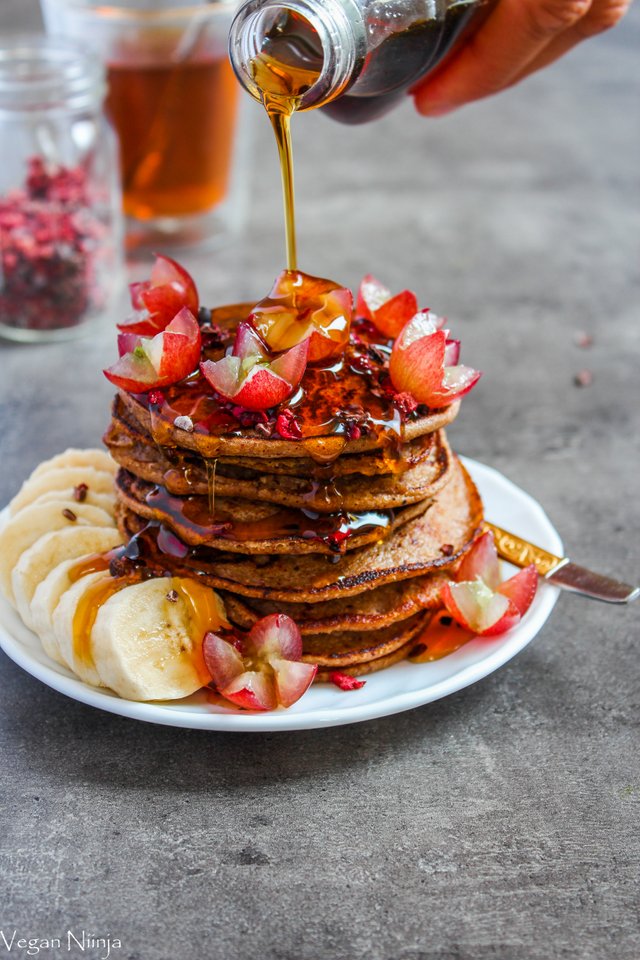 Here are some pictures from before and after! Guess who played with the set up?;)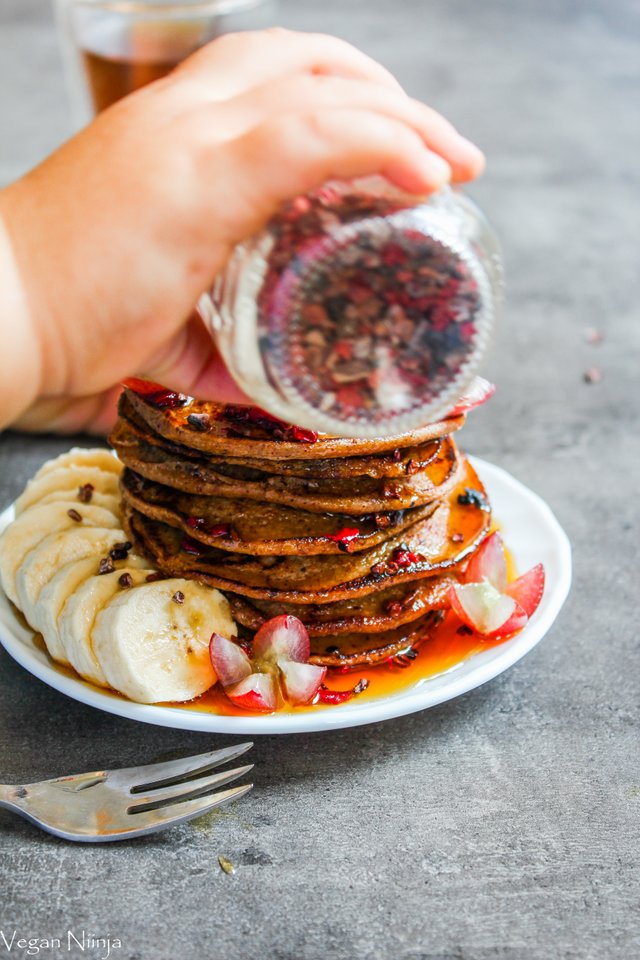 Much love to you all!!
Take care!
xx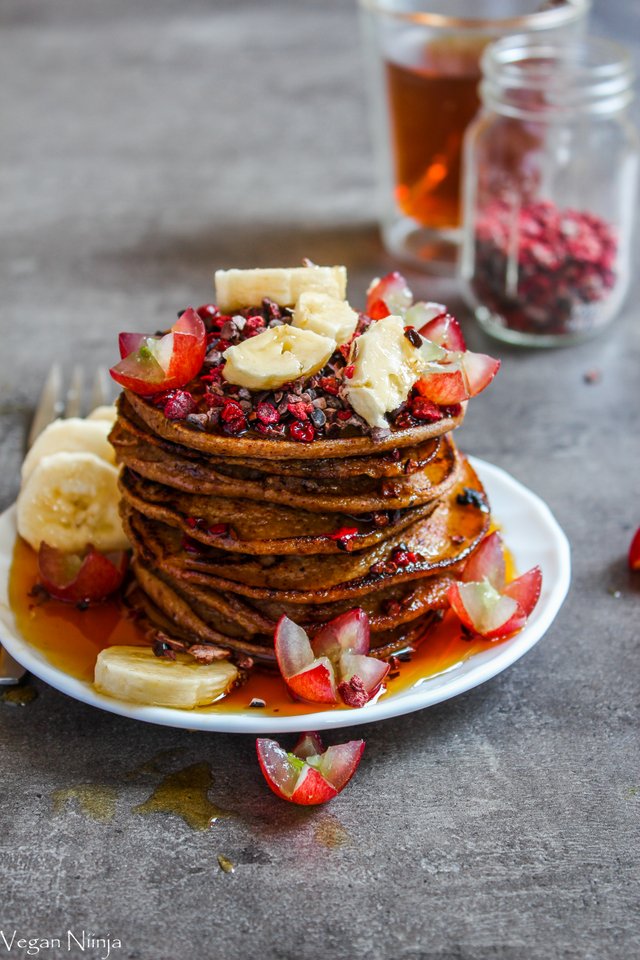 I am a proud member of: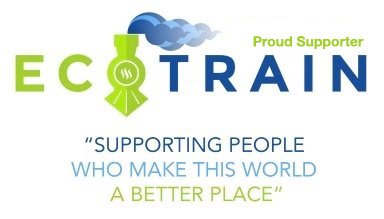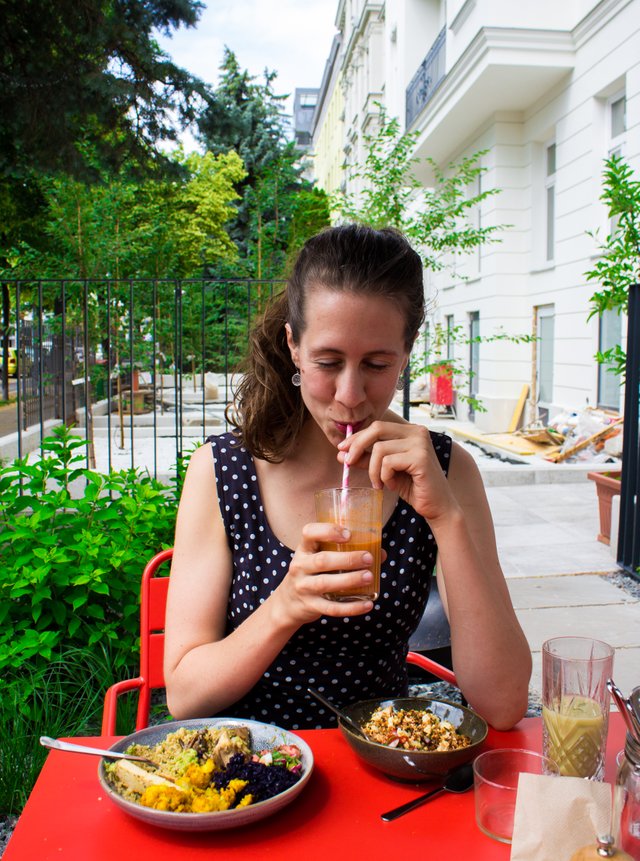 Love, Niina
---
Cant get enough? You can alo find me here:
---
Thank you all! ❤
I want to inspire you to live your dreams, eat delicious, wholesome, nourishing, healthy food, and keep a creative mind. We all can do that, now!❤
Health starts inside our mind.
---
All content and images are mine and original. If you want to share my work, you are welcome. Just remember to tag me.