In light of pancake day, I saw it fitting to share our favorite vegan pancake recipe. I loved pancake day when I was younger, we always got pancakes for recess in grade school. Even when I got older I still loved it because it gave me an excuse to have pancakes for supper! At first we had a difficult time figuring out how to make vegan pancakes the way we liked them. After manyyy iterations we perfected the recipe and this is the result! Bonus: this recipe is really easy and only requires one bowl! I hope you enjoy :)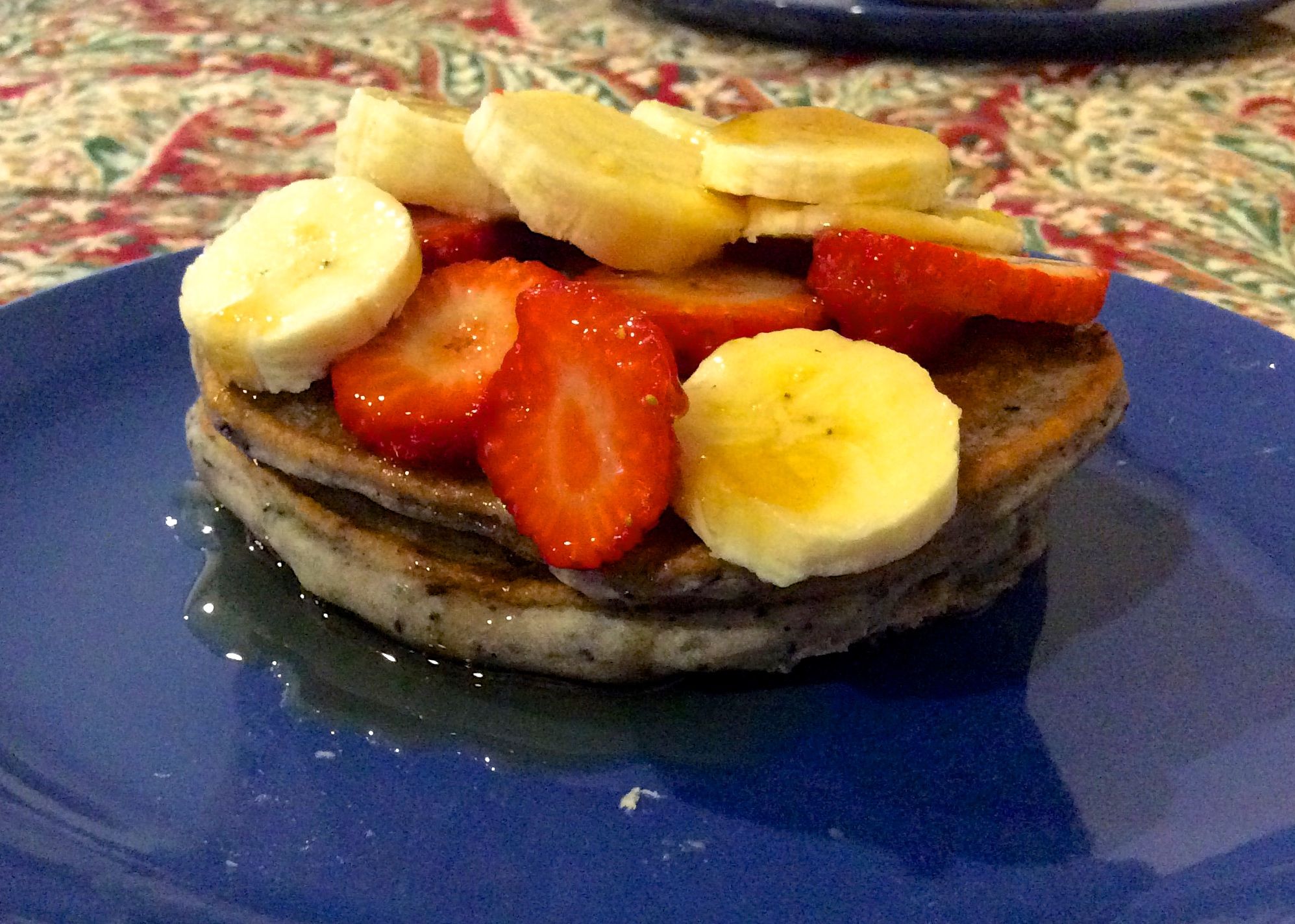 Ingredients
2 1/2 cups all purpose flour
4 tsp baking powder
1 tsp salt
2 1/2 cups unsweetened almond milk
1/2 cup frozen blueberries
2 tbsp maple syrup
1 tsp vanilla
Fresh fruit for serving
Instructions
Combine the dry ingredients in a medium bowl.
Add the blueberries and 1 cup of milk to a small blender and blend.
Make a well in the dry ingredients and add maple syrup, blended blueberries and the remaining milk (1 1/2 cups).
Whisk the wet ingredients then gradually combine with the dry ingredients.
Heat oil in a large frying pan. Pour spoonful of pancake batter onto the hot pan, but don't make the pancake too thick or it won't cook through. Cook until bubbles form, then flip and cook the other side.
Serve pancakes with vegan butter and fresh fruit!
Leftover pancakes can be frozen and toasted at a later time!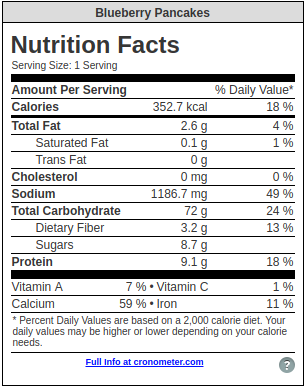 Do you celebrate national pancake day?! Let me know what your favorite pancake recipe is :)