Making Recipes!
Tonight, I made up my first vegan recipe. Well actually my first recipe ever. I took a regular recipe that I had made a few changes to and veganized it. These oatmeal cookies were bot only soft but delicious! They are popping with flavor! I hope you enjoy!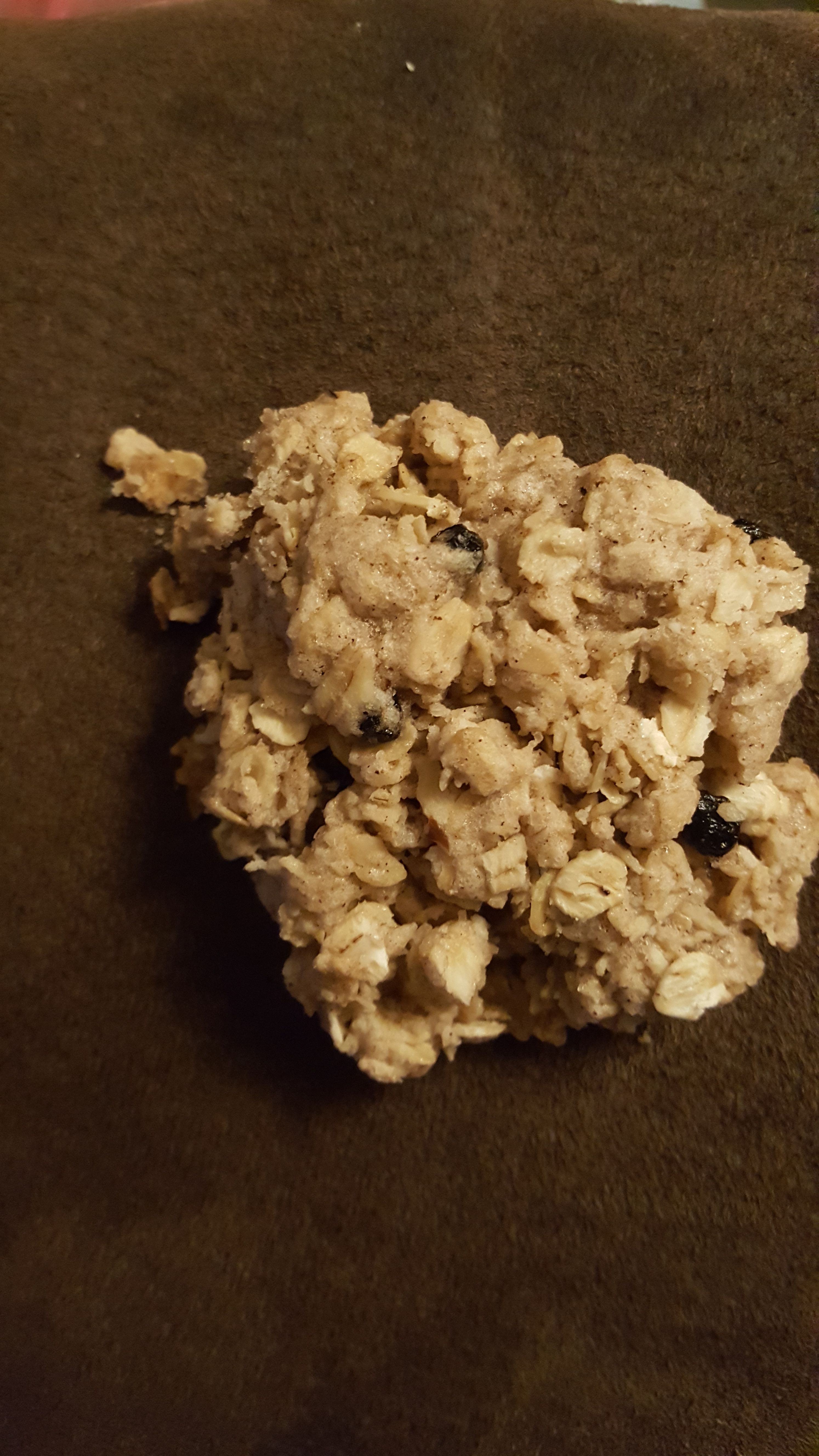 RECIPE
INGREDIENTS:
3/4 C + 1 tbsp canola oil
1 C cane sugar
6 tbsp aquafaba
3/4 C un-bleached all purpose flour
1/4 C spelt flour
1/2 tsp baking soda
1 1/4 tsp cinnamon
1/4 heaping tsp ground nutmeg
4 C oats
1/2 C dried blueberries
DIRECTIONS:
1.pre-heat oven to 350°F and line a baking sheet with parchment paper.
2.Mix oil, sugar and aquafaba together until smooth
3.add remaining ingredients minus oats and blueberries and mix until combined.
4.add oats and blueberries and mix until combined.
Make mounds with spoon and gently press down towards pan as these do not flatten well.
6.bake for 10min on middle rack. Cool for 5min on pan before moving to cooling rack.
This recipe made 28 cookies!