Go Vegan, No Animals!
Kids sure are wonderful! They really are the future! When we switched to a plant based diet I did not expect the kids to be so inspired by it. They love to tell others how they are vegan everywhere we go. My son made me a picture the other day, I was super proud of him. It got me thinking about how my kids are going to be a part of change in the future. I am extremely proud of them for spreading the love!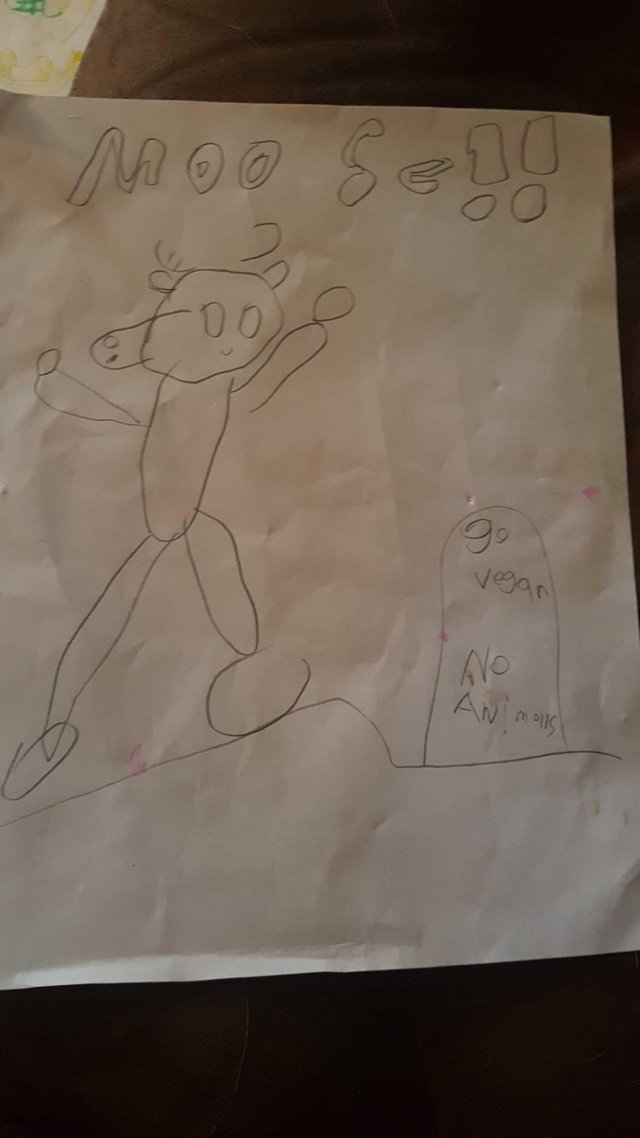 A new slogan maybe?? "GO VEGAN, NO ANIMALS!"
Have a wonderful day!