DELICIOUS vegan coconut and chocolate panna cotta (jelly) [Recipe]
This easy recipe will impress your vegan and non-vegan friends alike!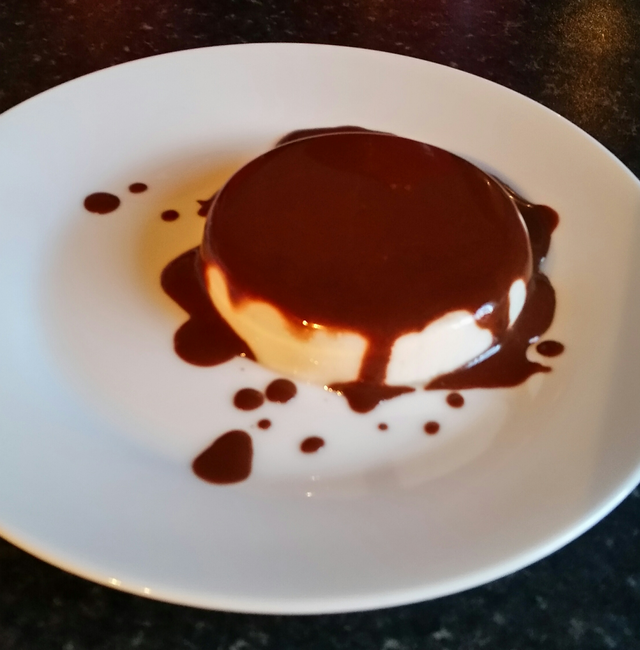 | Prep time | Cook time | Total time |
| --- | --- | --- |
| 2 mins | 3 mins | 5 mins |
Recipe type: Dessert
Cuisine: Vegan
Serves: 2

INGREDIENTS Panna Cotta
1 can of full fat coconut milk
2-3 tbsp agave nectar (adjusted to taste)
1 tsp agar agar powder (you can buy this online or in a vegan or health shop)
dark chocolate
70% dark chocolate (vegan of course) - for chocolate sauce
2-3 tbsp agave nectar (adjust to taste) - for chocolate sauce
1/2cup water
vegan double cream (optional)
INSTRUCTIONS
Place coconut milk, agave and agar agar into a small pot and bring to the boil. Turn it down and let it simmer for 2-3 mins while whisking it constantly.
Pour mixture into 2 silicon forms or small bowls (if you don't have forms) and let it chill.
Once it cooled down, place it in the fridge to chill for 1-2hrs (I prefer to do this overnight)
Cut the chocolate into small pieces
On low heat bring the 1/2 cup water to summer and add the chocolate pieces. Add the agave nectar and whisk constantly until all chocolate has melted. Take it off the heat and keep whisking for another 3 mins as the chocolate cools down.
Serve the chocolate on top of the Panna cotta and enjoy! :)
This easy recipe will impress not only your vegan, but also your non-vegan friends.
Get creative: I would also recommend you to experiment with your own Panna cotta, and add flavours that feel good for you (e.g.: you could add vanilla, cinema or nutmeg).And let me know how your Panna cotta turned out in the comments below.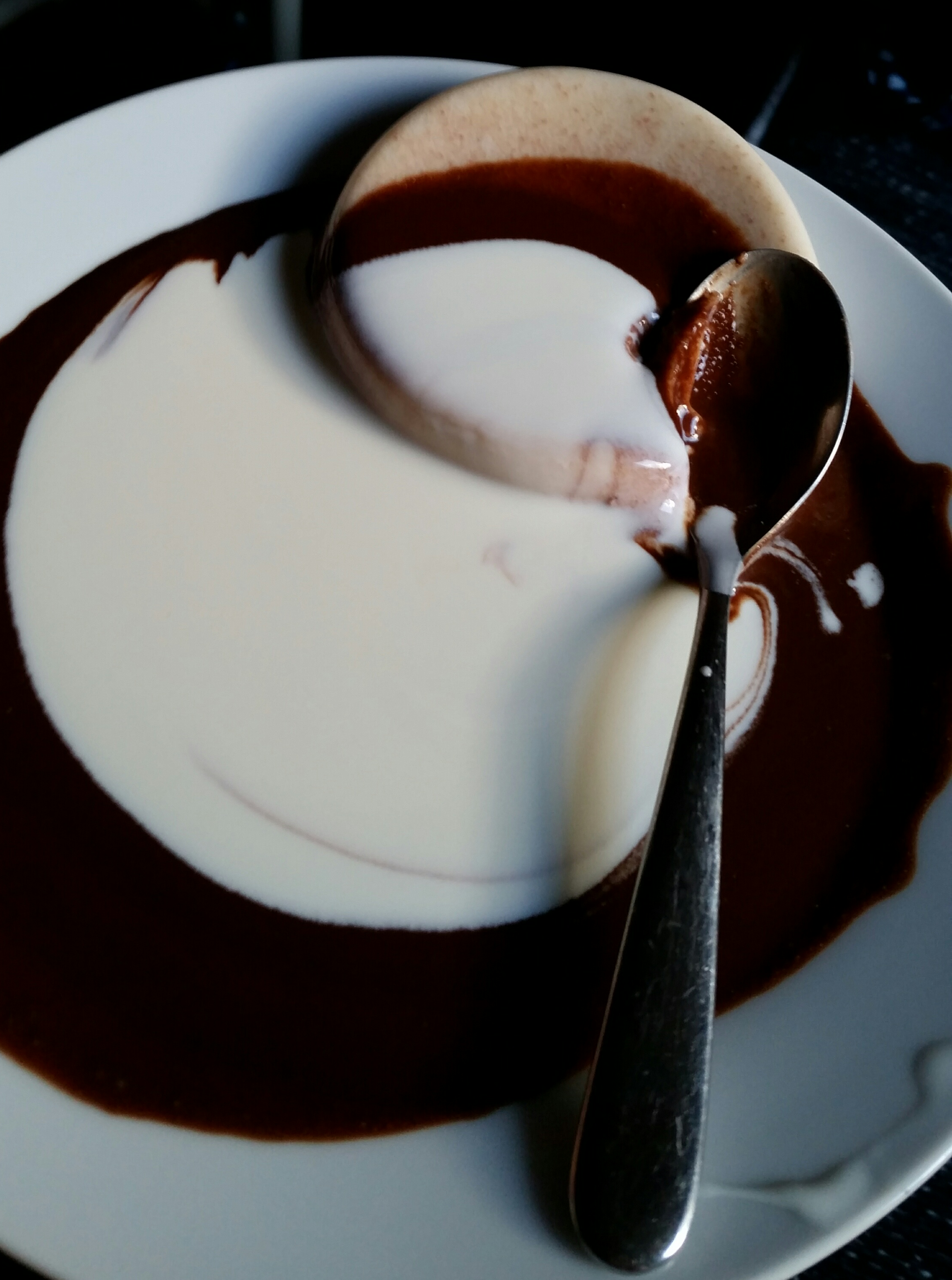 I added some vegan cream tom mine 😍
Please upvote and re-steem if you liked this content. 💕

With much gratitude and love,
Roberta
My SmartCash address: SY4gAoYtM4nvTa4e9vioJZgULtNHJAvKj2