Hello again everybody! I'm trying real hard to be present here on steemit and today I posted two blogs. I must not have enough things to do... Wait no, I take that back! Forget I said anything!!
So over here in the PNW its a blustery evening. Fall is upon us and it is dinner time!! For dinner tonight I'm making an Autumn Squash Soup. Now I cannot take credit for this recipe. Panera Bread has this really delicious Autumn Squash Soup but unfortunately it is not vegan, it's chock full of dairy. I owe this recipe to a cook named Mila, her blog is called "Girl and the Kitchen".
Here are my modifications. I've replaced honey with maple syrup. If you do not have orange juice then apple juice works as an alternative. I do not add coconut milk, I don't feel it's needed. And I do not add chili peppers, my kiddos would not eat this soup if that was in here!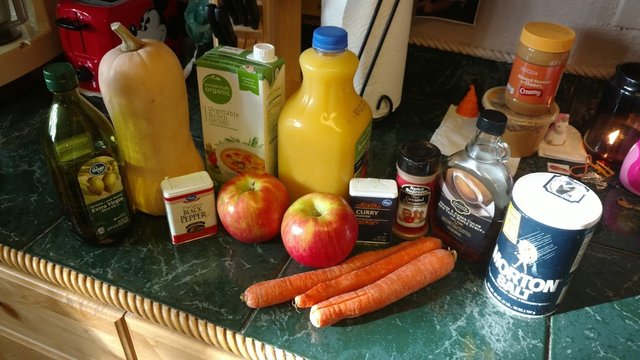 These are the items you will need.
One large butternut squash, cubed
Two honey crisp apples, peeled and cut
Three carrots, I leave mine unpeeled :) and cut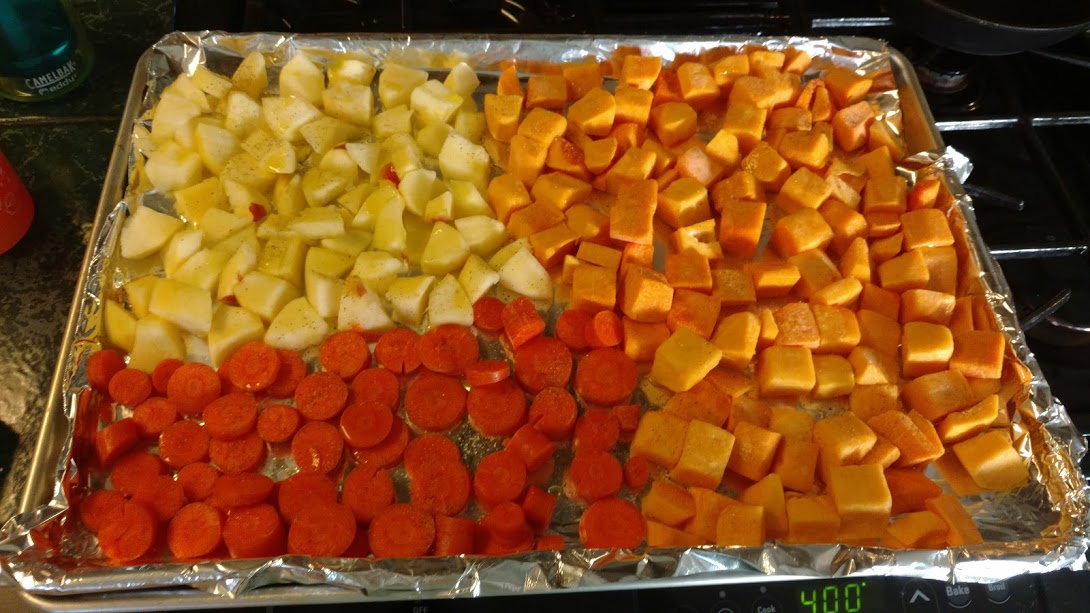 After cut lay them out on a baking sheet, drizzle with olive oil and sprinkle with salt and pepper. Bake for 20 minutes at 400 degrees.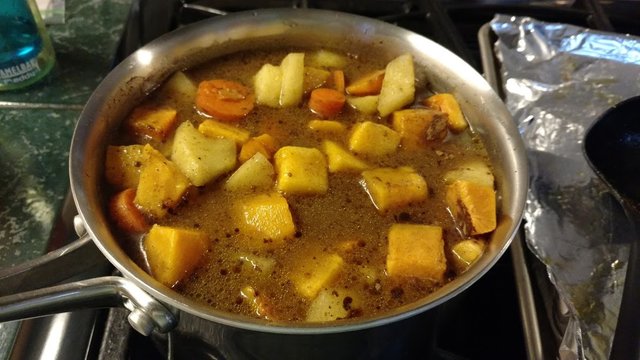 Once baked moved them over to a pot and 4 cups of veggie stock. you'll want to add a few spoonfuls a maple syrup or honey, a couple spoonfuls of cinnamon and curry powder and a splash of orange juice or apple juice. Simmer for about 15 minutes. Once done spoon everything into a blender. Food processor will do the trick but I find it easier to use a blender. Blend it up and ... TA DA!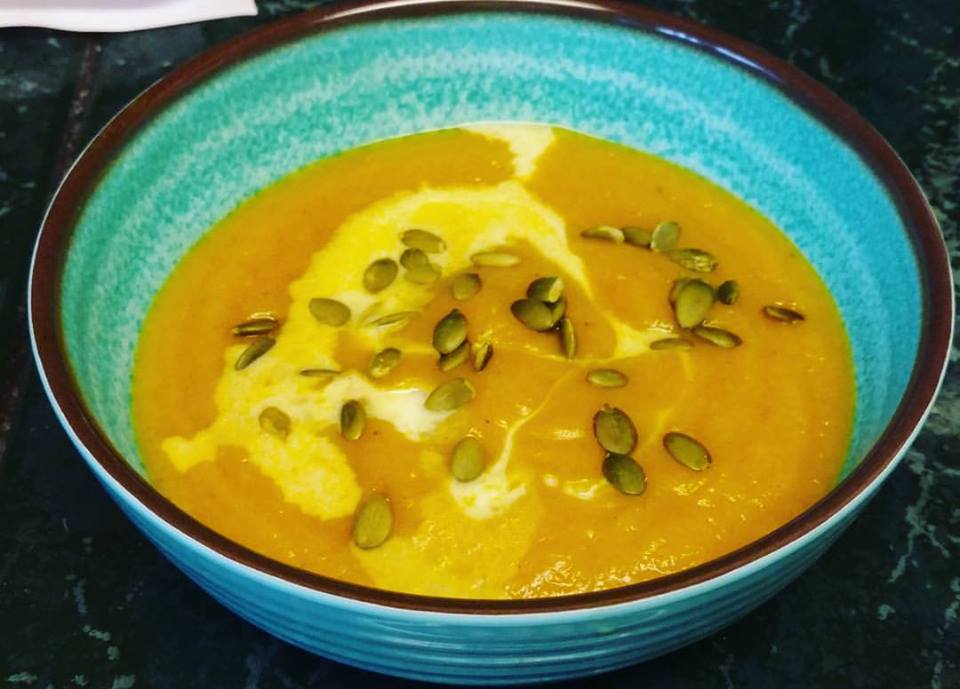 You can add the pumpkin seeds if you'd like, I was just feeling fancy! Below is a link to her recipe without my mods. It's obviously not too much different but if you like to cook with precise measurements definitely check out her blog :)
Thank you again as always! If you guys try it out let me know how it went!
http://girlandthekitchen.com/panera-copycat-vegan-butternut-squash-soup/