Hey guys! I hope you all are enjoying the week so far. I have a really simple take on a pretty classic potato recipe to share today. If you know me at all it is probably no surprise that I love potatoes in all forms, so I'll never tire of using them in my cooking! One of my spuds this week even loved me back. 😉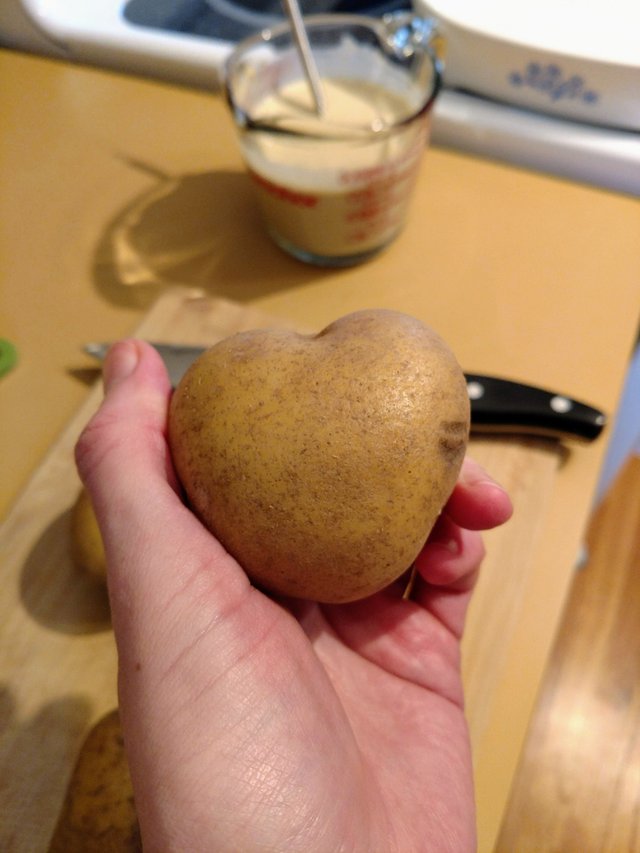 I was originally going to make mashed potatoes to go with the cabbage I had left from my #fruitsandveggiesmonday post, but decided I'd opt for a different preparation. I still had homemade cashew milk left and thought it would make the perfect vegan, creamy base for a sauce over scalloped potatoes. In addition to making a delicious side dish, I also wanted to use up the cashew milk so I could try making some with hemp hearts like @birdsinparadise posted about last week!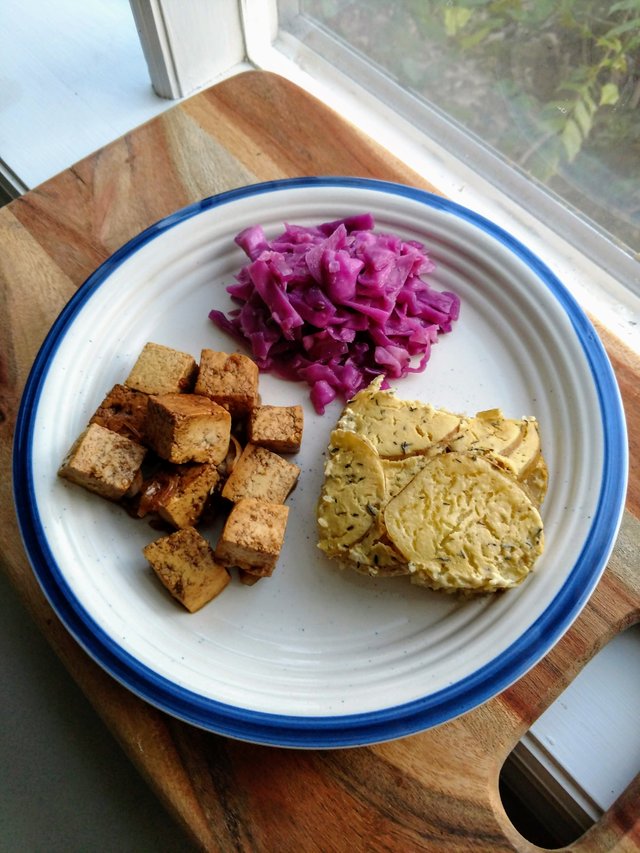 To round out my meal I just cooked up some tofu and shallots in balsamic vinegar. Simple and comforting--doesn't get much better in my book! The potatoes turned out just as creamy and delicious as their dairy-filled original counterpart. As with many recipes like this, nutritional yeast really does come in for the win with a cheesy flavor. Cashew milk is also one of my favorite plant-based milks for this because it is quite creamy without having an overpowering flavor like coconut milk. Hopefully my photos do the taters justice to encourage you to give it a try!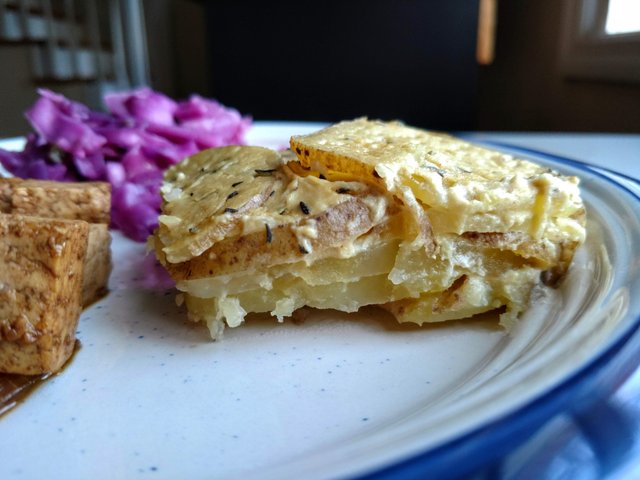 Vegan Scalloped Potatoes
Makes about 8 servings
2 pounds gold or other waxy potato, thinly sliced
1 1/2 cups unsweetened cashew milk
3 tablespoons nutritional yeast
1 tablespoon yellow mustard
1 tablespoon white miso
1 teaspoon dried thyme
1/2 teaspoon ground black pepper
Preheat your oven to 350 degrees Fahrenheit. Lightly oil a medium-sized casserole dish.
Whisk together the cashew milk through the pepper until a smooth sauce has formed. Adjust any of the ingredients to your liking. Pour just a little bit of the sauce into the bottom of the pan, then layer in about half of the potatoes.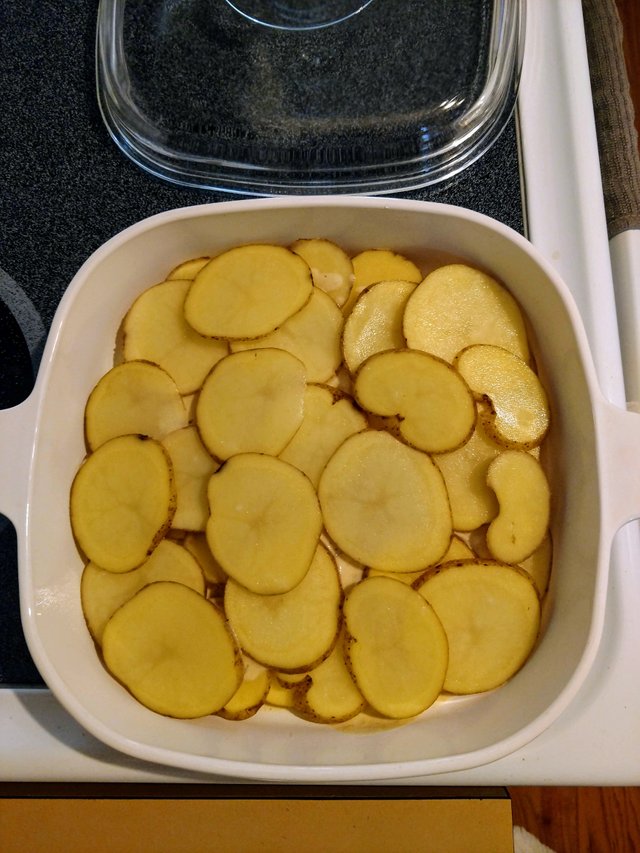 Drizzled about half of the sauce over the potatoes in the dish, then layer with the remaining sliced potatoes and sauce. It definitely doesn't have to be fancy, so just try to spread the sauce out enough so you get plenty of flavor in each bite!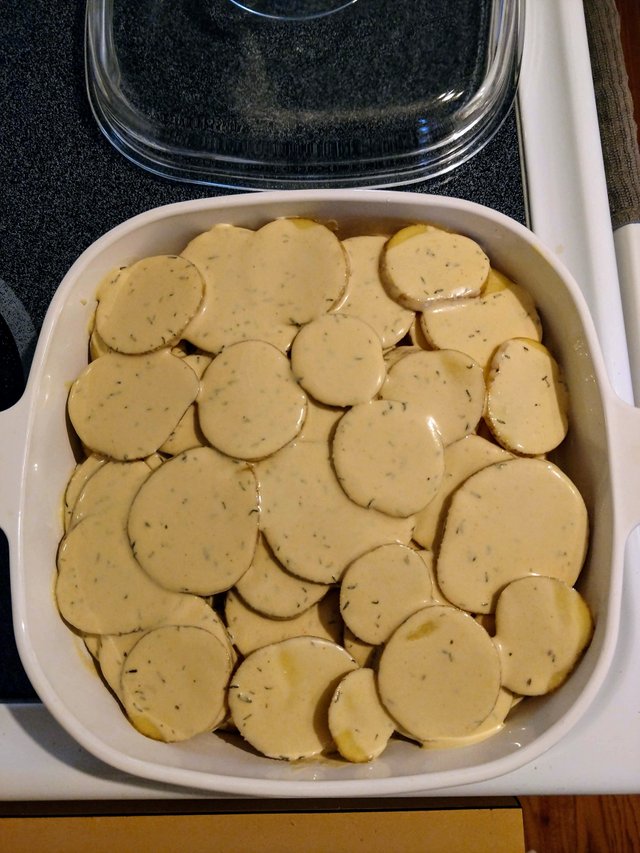 Cover, then cook for 45-50 minutes or until the sauce is starting to bubble and brown up on the sides and the potatoes are cooked through. Remove from the oven and let cool slightly before you devour a serving (or two).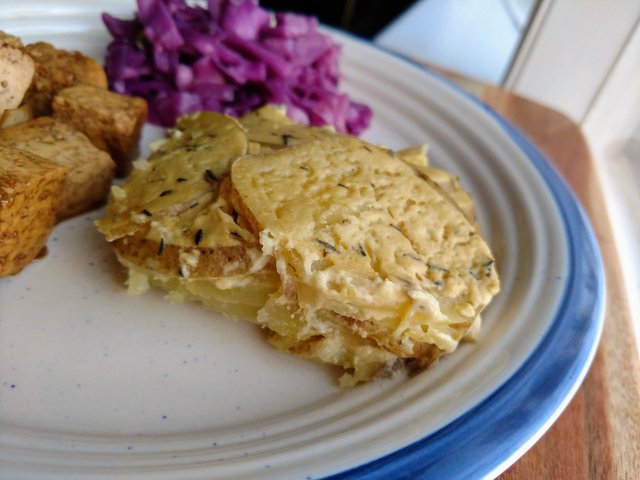 I'm enjoying a plate of this for dinner while I type this up. This whole blogging thing certainly works up an appetite. 😉 I'll definitely try this sauce with similar veggies as I think it will be excellent with a number of combinations. Perhaps I can get some rutabaga for my girl @puravidaville!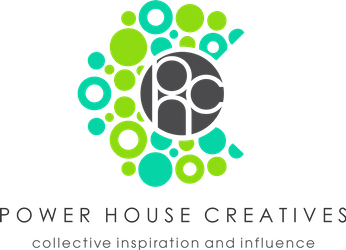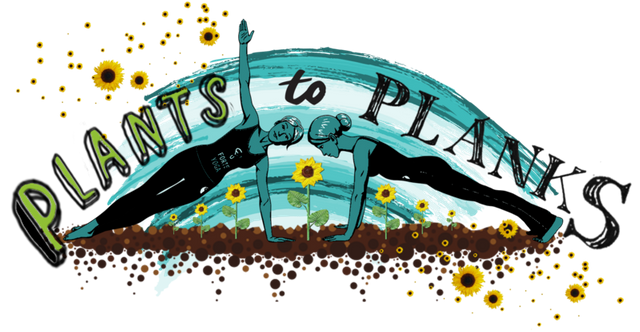 Banners by @jaynie, @woman-onthe-wing, @dksart and @bearone for @steemusa