What I Ate Today // Healthy Vegan Food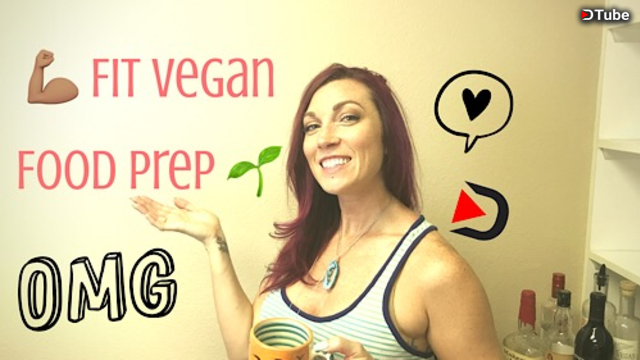 ---
HEY YO!!
More fit food ideas for your pie-holes!
I got to meet one of my vegan meat head heros - Robert Cheeke!
1st Meal: Oatmeal, Protein powder, PBFit, Raspberries and Cherries
2nd Meal: Cuban Black Beans (black beans, ACV, cumin, oregano, lime juice, water), TJ's Cruciferous Crunch (kale, Brussel sprouts, cabbage), brown rice, lime juice for dressing
3rd Meal: Air Fried Tofu (TJ's High Protein Tofu, garbanzo bean flour, coconut flour, nooch, spices), steamed broccoli and mushrooms, raw sugar snap peas with Sprouts Chipotle hummus to dip dip dip!
Thanks to my PIC @steemcafe for the early morning (afternoon, let's be honest) camera skills!
💜 you guys!!
OGC
---
▶️ DTube
▶️ IPFS