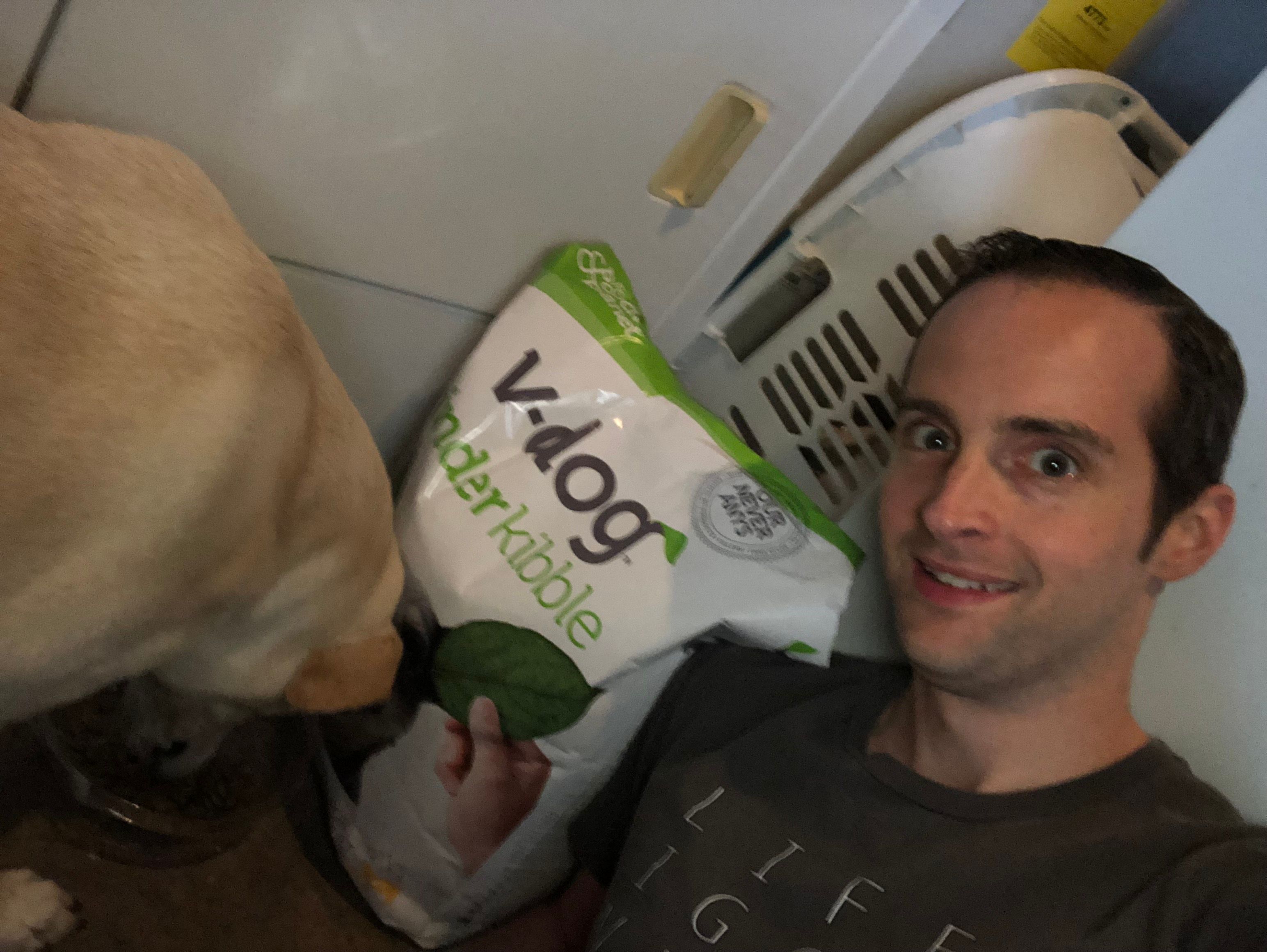 After switching to a whole plant based diet for me, why was I still feeding my dogs the standard dog food from the store? Starting yesterday I switched my dogs to the new vegan dog food I show here! For those of us that want to see what motivated me to make the switch from the standard American diet to whole plant foods, we can read at https://steemit.com/dtube/@jerrybanfield/odangy6p.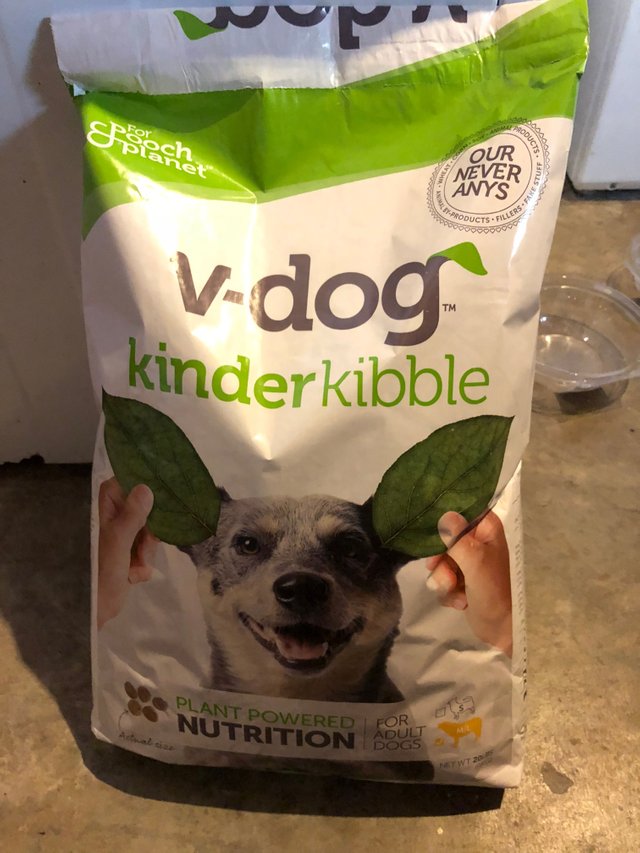 View V-Dog Vegan Kibble Dry Dog Foodon Amazon at https://www.amazon.com/dp/B0086YESK0.
While many of us believe that dogs and similar animals "must eat meat" because "they are carnivores" this is no more true for them than for us because the digestive systems can handle either. In fact, the Bible tells us in Isaiah 11:6 that
The wolf shall dwell with the lamb, and the leopard shall lie down with the young goat, and the calf and the lion and the fattened calf together; and a little child shall lead them.
Thousands of years ago our ancestors had a vision of a utopia where even "carnivores" like the wolf and the leopard and the lion could lie down together. Today we can see exactly how that works with vegan dog food where our carnivores can get all the nutrition needed without having to use animals for food.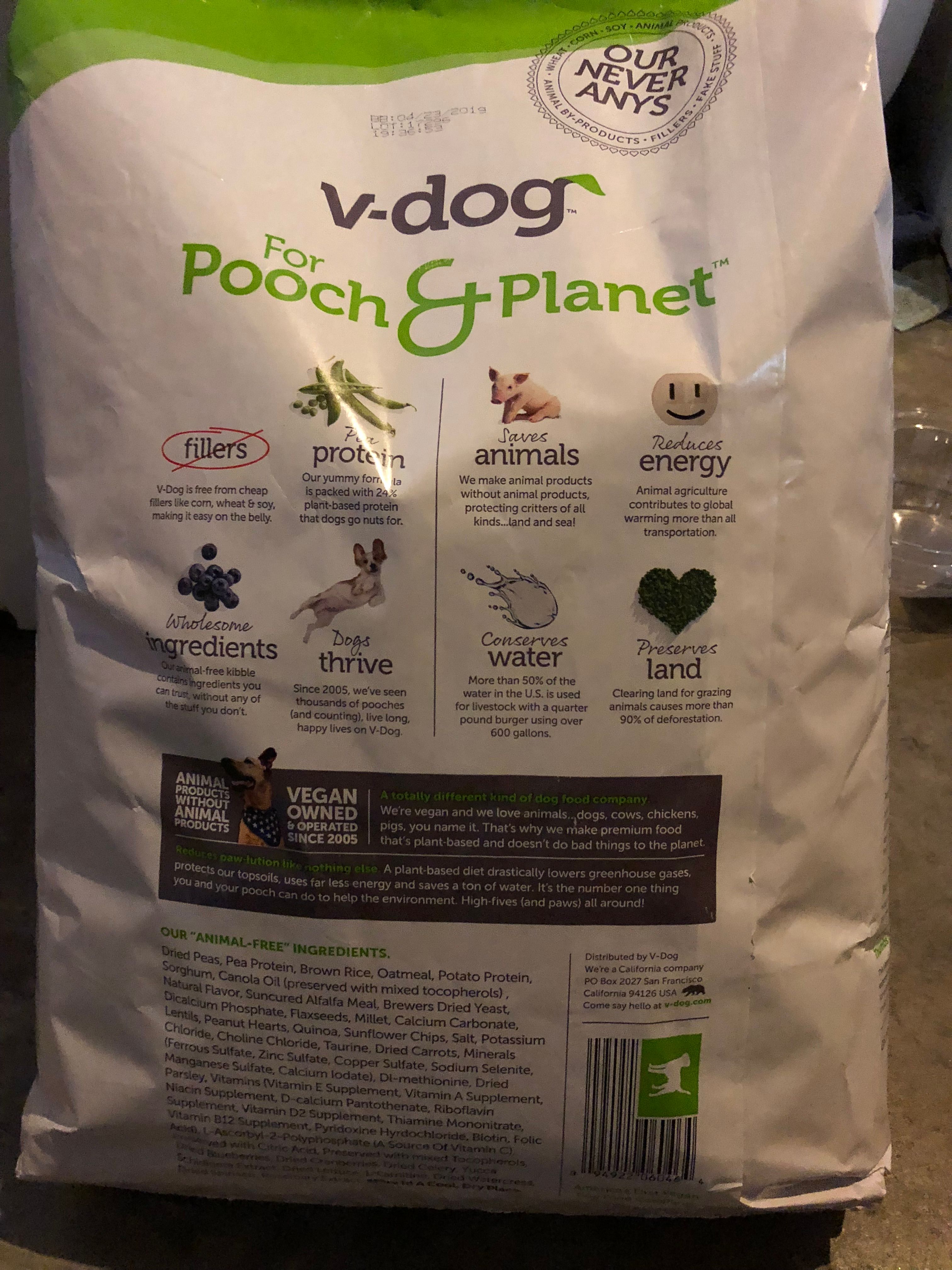 Note that the bag here mentions the fact that 50% of all water used in the USA is for live stock including for live stock that feed our pets. As we see on the back of the bag, this food is packed with protein for the dogs from a variety of plant sources which use a fraction of the resources needed to produce the same nutrition through an animal.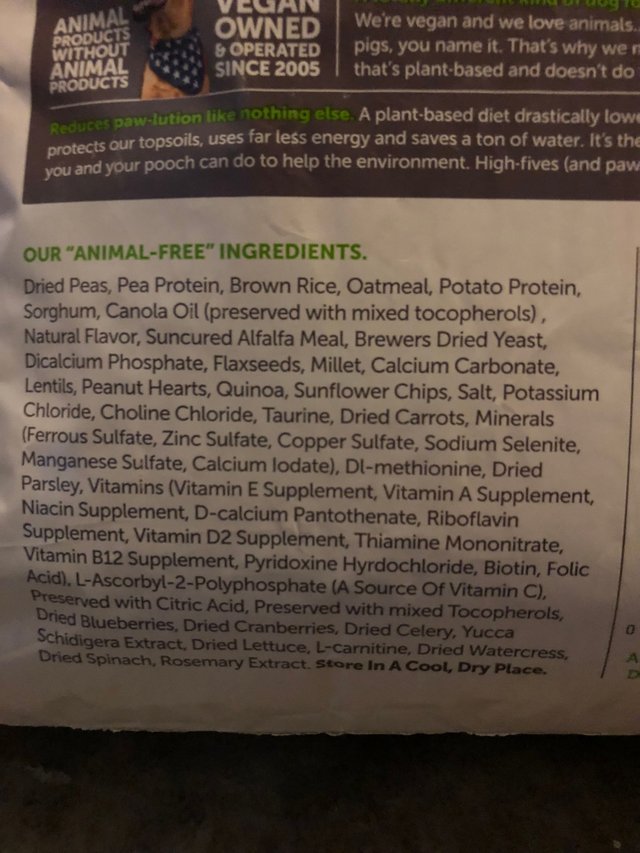 The quantity of food to feed is significantly more than the dog food we were using before which helps our dogs to have more regular bowel movements which in turn promotes a healthier colon and digestive system. Conversely, infrequent bowel movements and a slow digestive system appear to lead to cancer as food rots inside the colon before it is removed.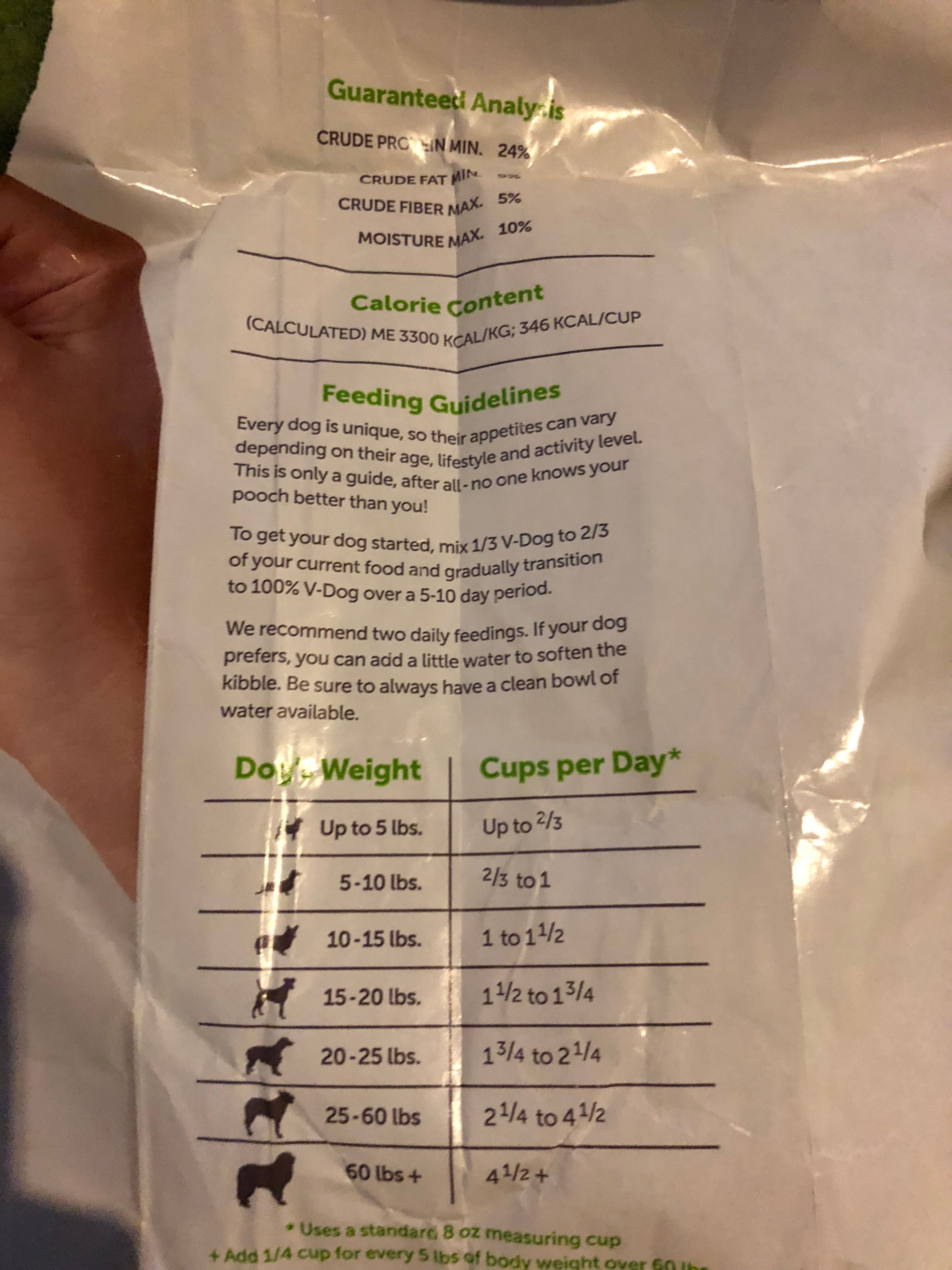 It looks like the standard dog food which is a big improvement over how I was previously feeding my dogs by cooking them oatmeal, blending in beans, and mixing up some peanut butter with it to make my do it yourself whole plant dog food.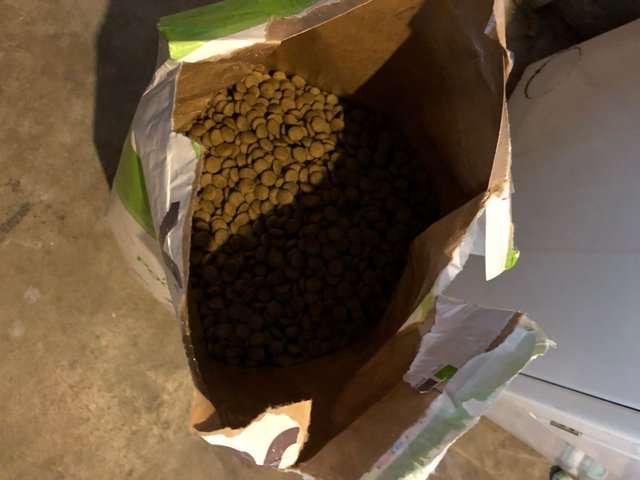 For my dogs, I feed two cups each twice a day which makes this cost about double what the "standard" dog food does.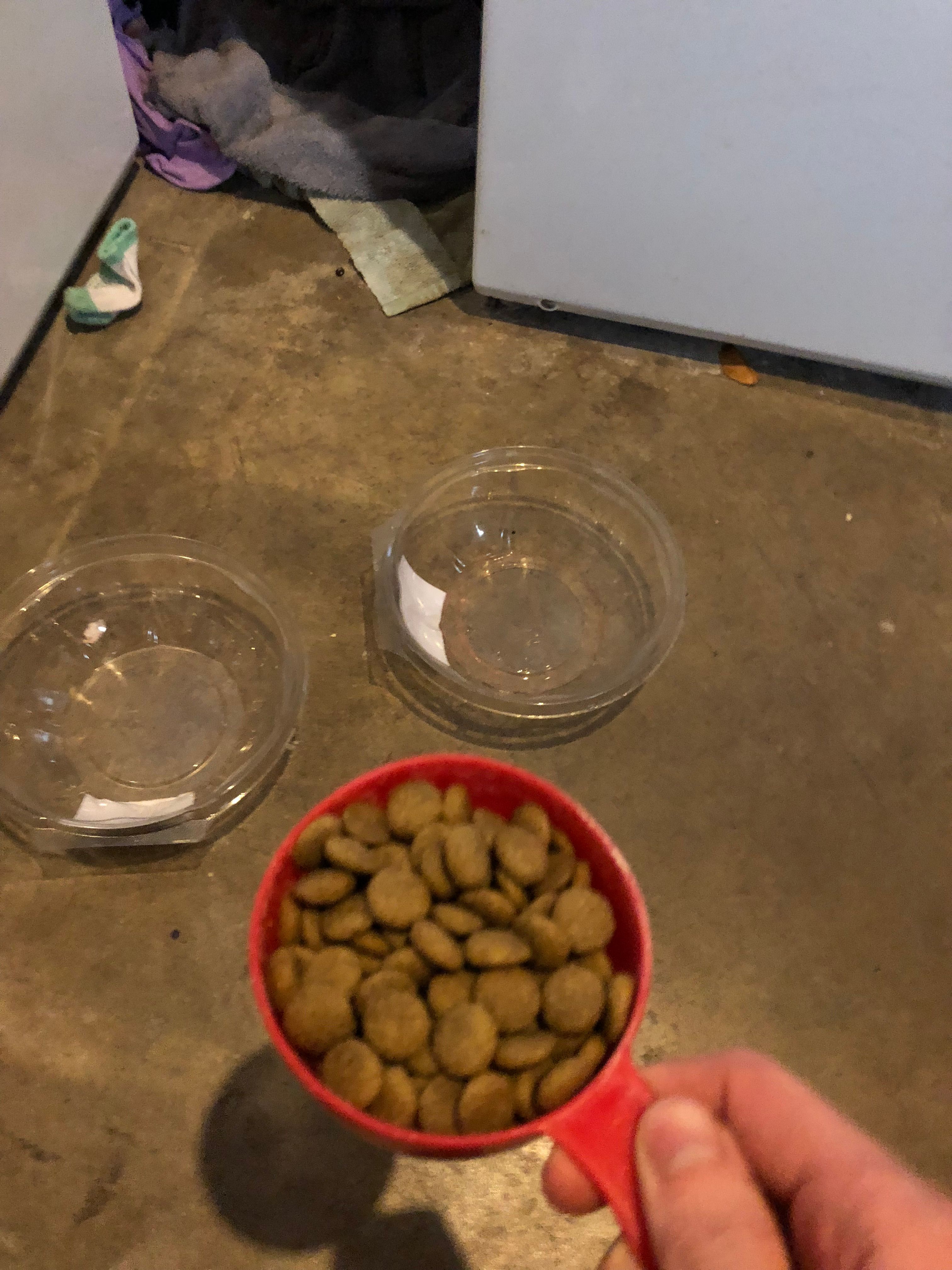 I use plastic containers from Publix to eliminate the need for dog bowls.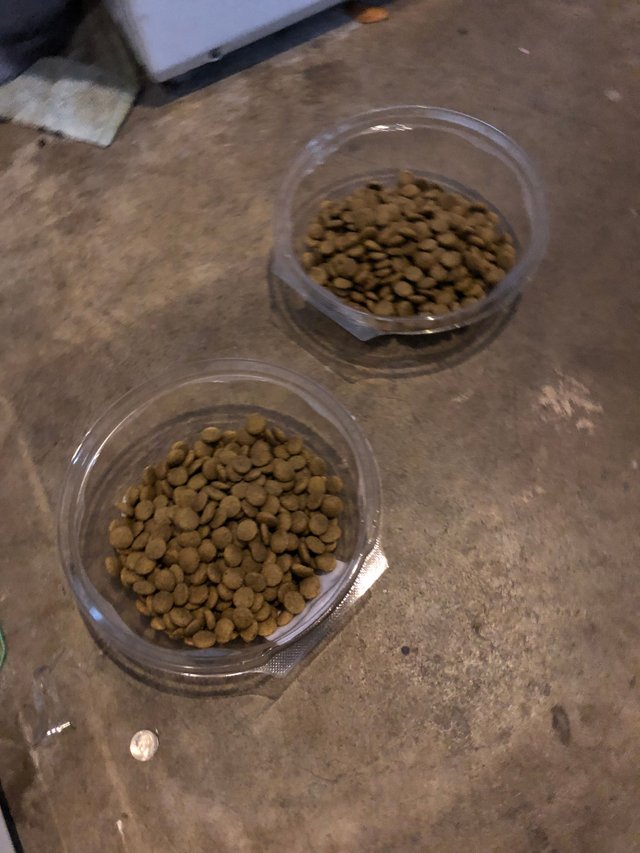 My dogs eat this food just the same as any other of course!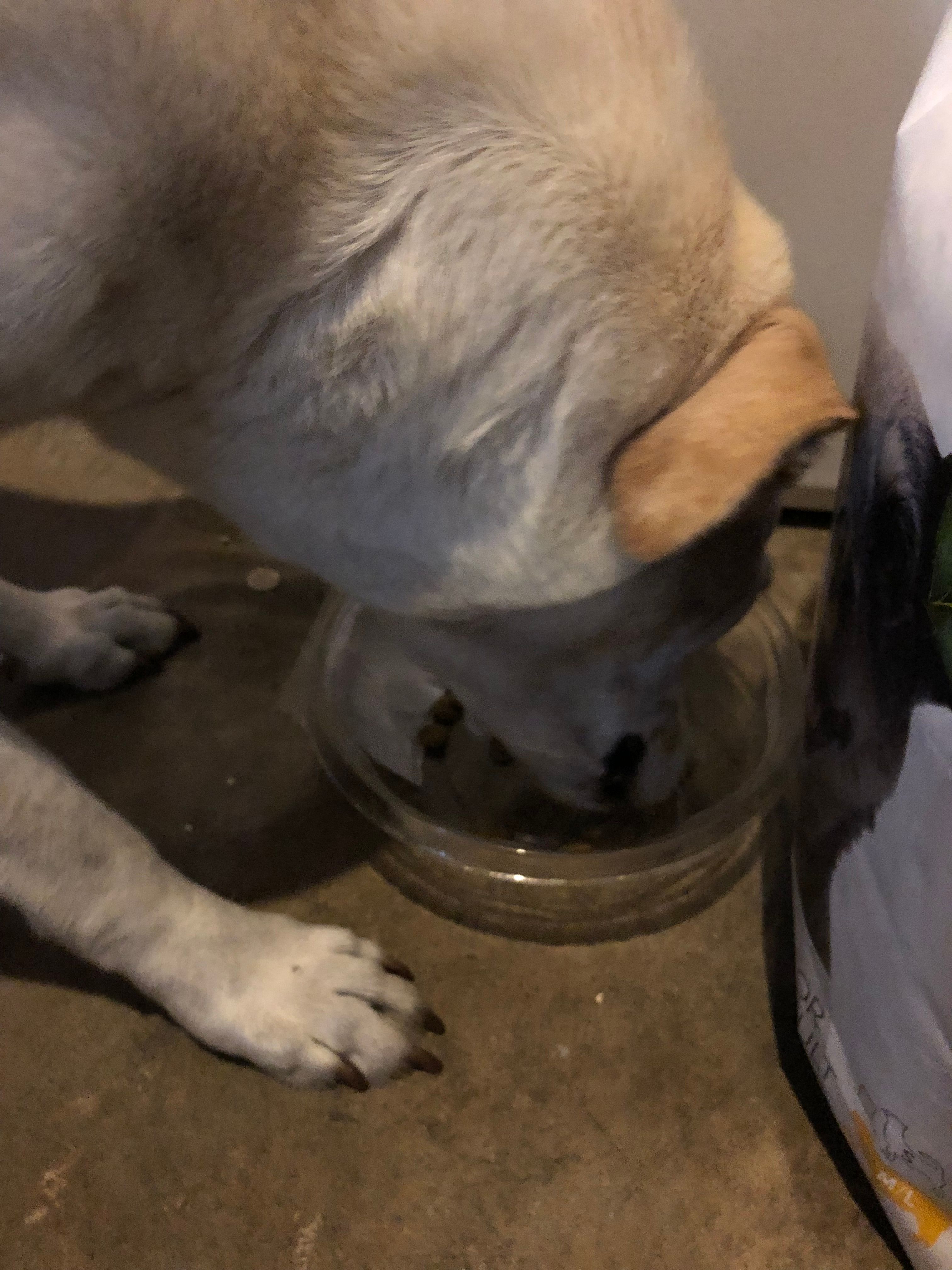 I tried some and it tasted fine!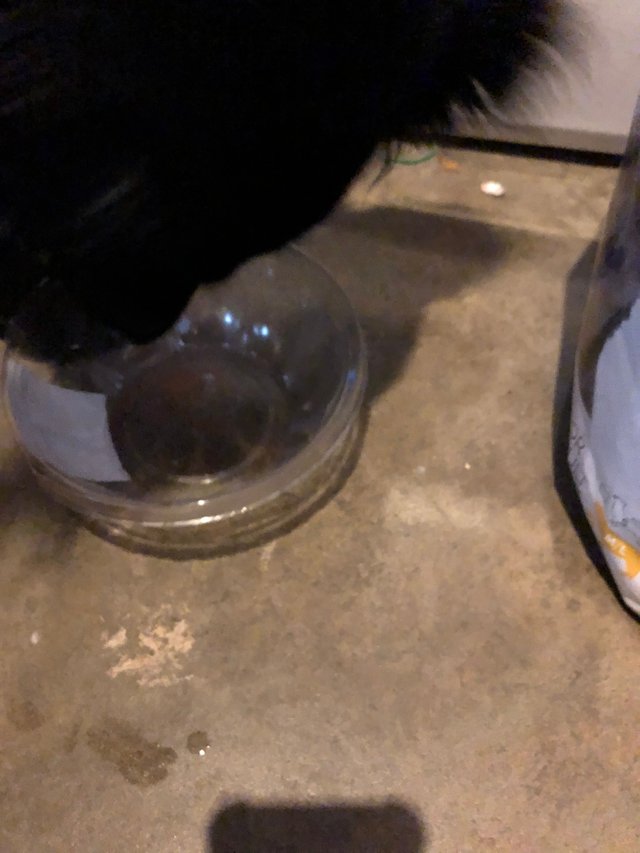 Empty dog bowls in just a minute as with whatever I feed them! Meanwhile, the amount of resources needed and the impact on the planet from making this dog food is a fraction of what it is to make the other dog foods. I feel good about doing my part to help make a world where we all have enough and thank you for reading about this with me!
Love,
Jerry Banfield