WOW, I just realized I have 2 cherry trees in my backyard loaded with fruits!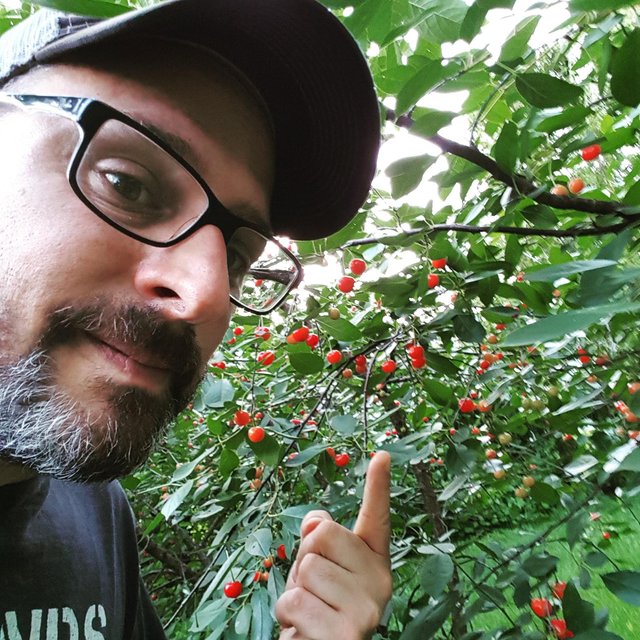 As I am making naturally fermented ginger beer for my local farmer's markets, I will now make a sour soda with these beautiful sour cherries...
In the craft beer scene sour beers are the next big thing. I will take advantage of this momentum and brew a lactofermented non alcoholic sour drink.
A bit like a kombucha , but with a different starter culture (ginger bug)
I will keep you posted on the process ....
Cheers!