Yow guys! I hope you remembered when I made an oat milk for my vegan shake. In case you missed it - click here. Because it is quite related to our recipe today! :)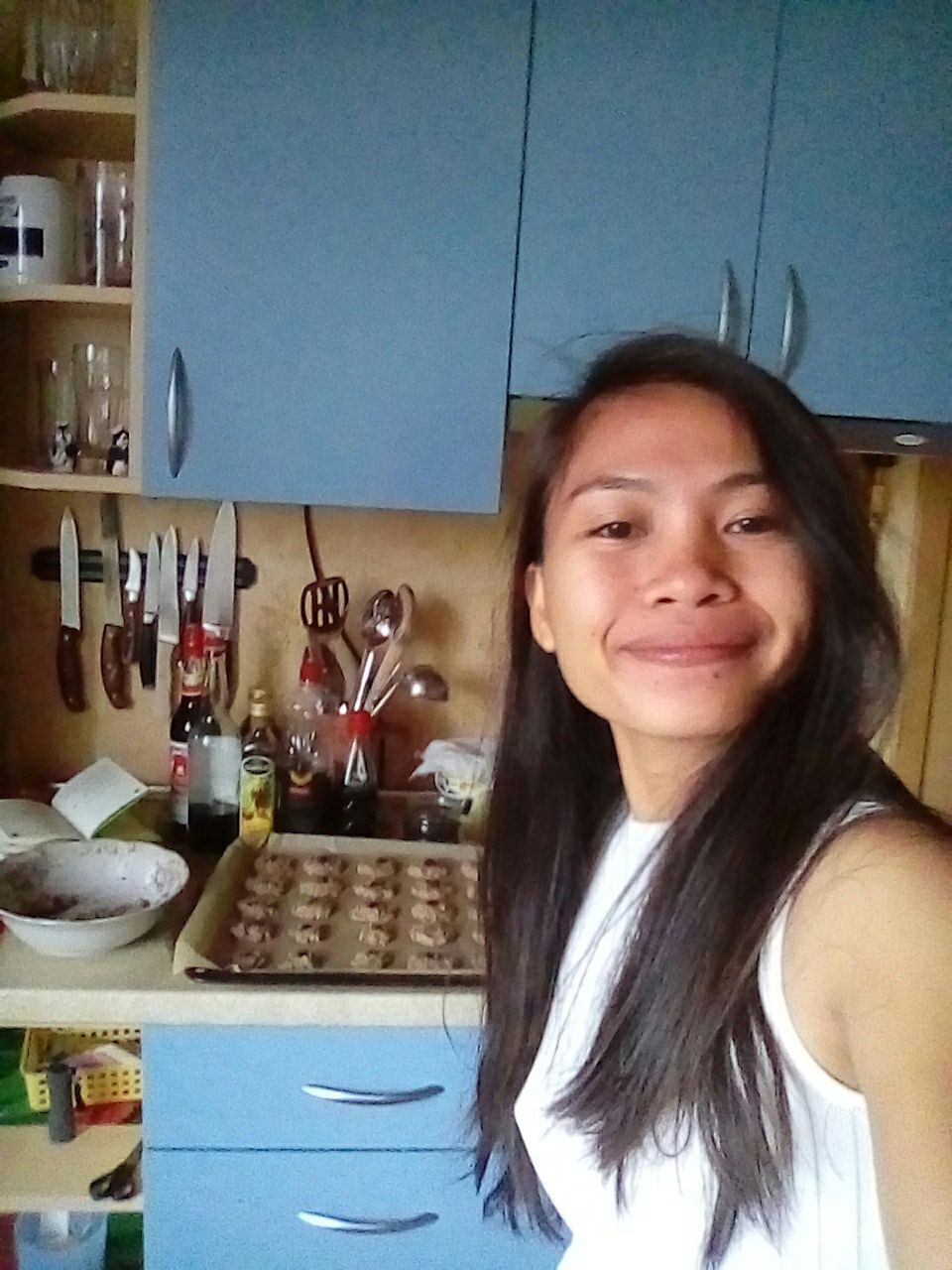 The main ingredient of today's healthy cookie is the remains (or the trash - some people say) of my oat milk. You know when you filter your milk from the ground oats. Yeah we will use the ground oats from the milk. So, here's our ingredients:
ground oats - from the oat milk
1 mashed banana (banana is life - makes every vegan food colorful and sweet and healthy)
5 tbsn of shredded coconut (optional)
1/3 cup of almond milk
1 tspn of cinnamon
1 tspn of honey
raisins
and a handful of seeds (depends on what seeds you have) - in this recipe I had sesame seeds, sunflower seeds and pumpkins seeds
It is really better to put seeds in your cookies for protein! :)
So mix them all up and start forming them in circles and top them with raisins. Once done, put them in your pre-heated oven in 175 to 200 C for 20 minutes.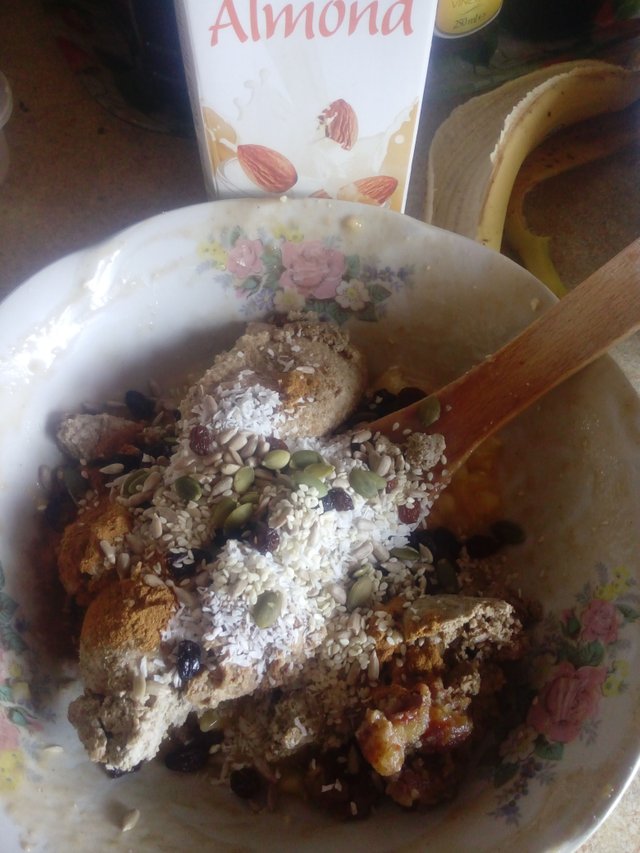 And swalllaaa! Here's your simple healthy cookies!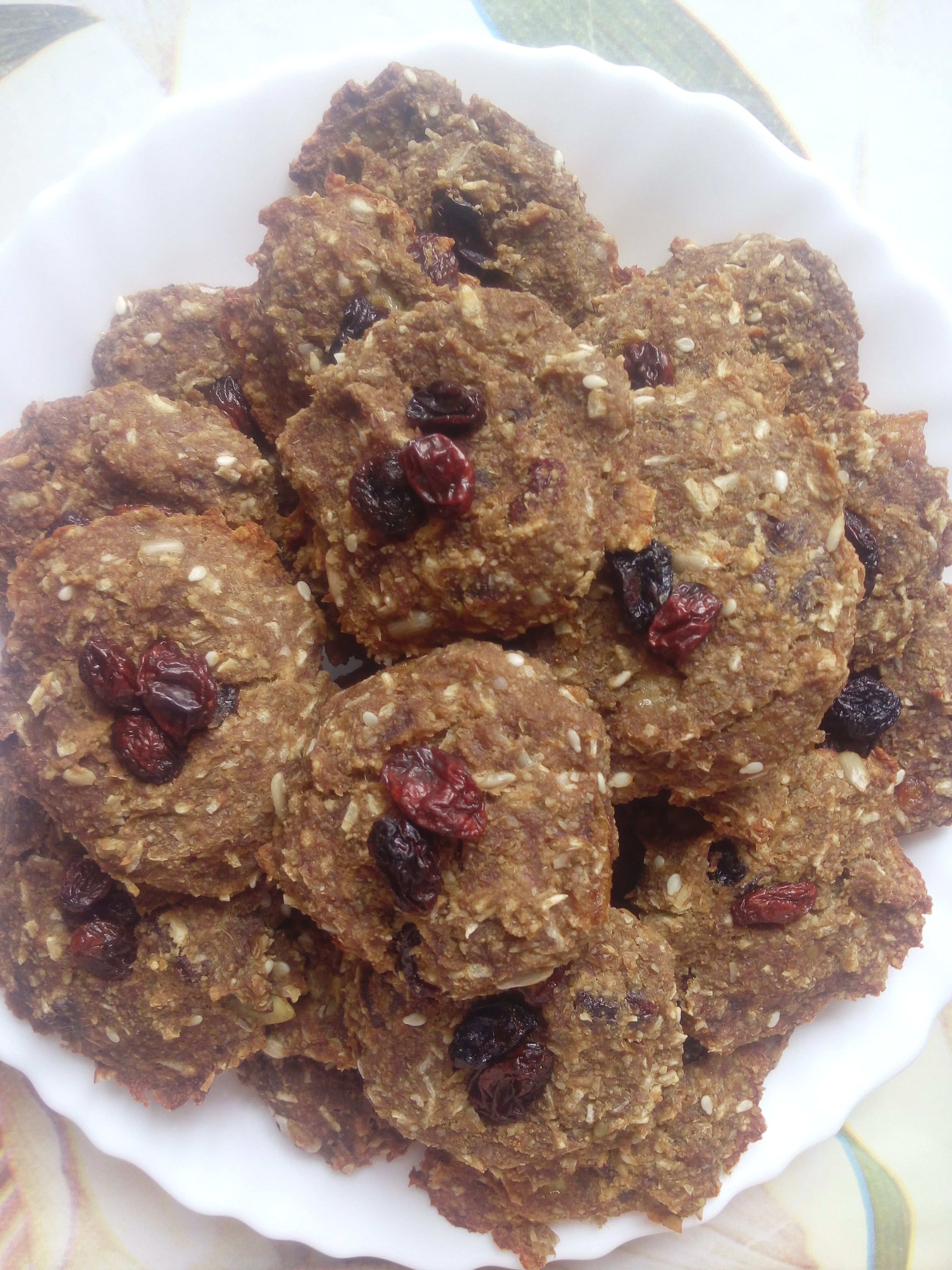 That simple! Hope you enjoyed your cookies! :)