Yesterday I wanted to do this post but when I finally got up steemit was down and still down by the time I had to leave for work. I hadn't slept much on Sunday night after working with a busted ankle after a skateboarder entered a pedestrian only zone as I walked through on the way to work. He lost control. The board shot toward my ankle and smashed it with high impact. I have been limping in pain ever since. This was a crappy way to start my work week, but at least I had a decent weekend.
On Saturday Marc and I who work the same job on two opposite shifts, had the day off together. It was a beautiful sunny and warm day so we happily took advantage of it. We first went to a popular park here in Montreal, for a picnic than we strolled to the Old Port, and by the time we started back to our neighborhood it was time for dinner again. We had worked up an appetite so we stopped at a restaurant in Chinatown for a stir fry. It was overpriced and not great but nostalgic. We used to go there after working late at a former job.
On our way home it had gotten dark. It was about nine p.m. as we strolled through the local square where people sit on patios and benches. I was surprised to see among this in the shadows, a vendor with a table full of farm fresh items particularly tomatoes in various shapes and colors. He also had some greens. I spent ten dollars on a bunch of tomatoes mustard greens and arugula. The next day I looked at the beautiful display and wondered what I would do with it.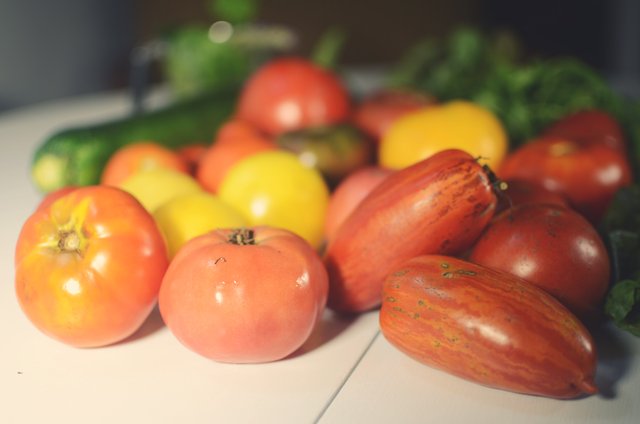 I had purchased puff pastry which was in my freezer so I thawed it out and used this item for the first time, assembling a tomato tart.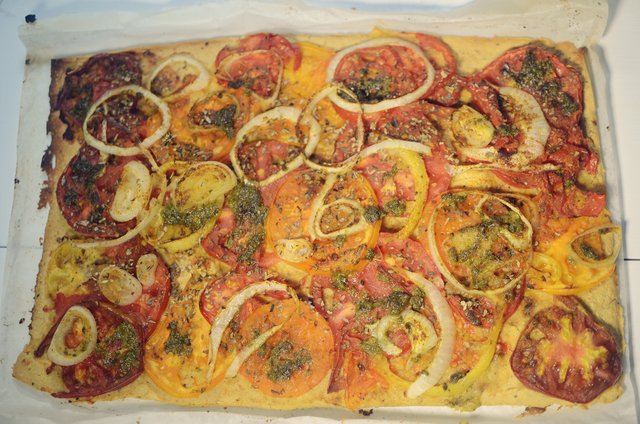 It was made with tomatoes, onions and pesto which I had made another day last week with basil. I popped it in the oven until it was nicely cooked then finished off with the broiler.
The arugula that I got from the market stand was spread on top then drizzled with balsamic glaze.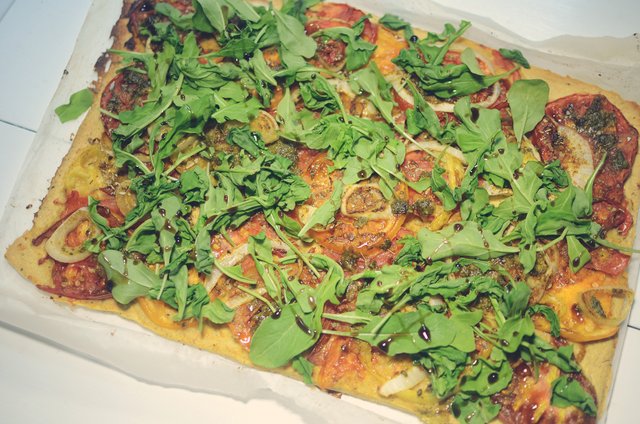 I had quite a few tomatoes left along with all of the mustard greens so I chopped everything up along with onions. garlic, carrots, zucchini, peppers, portobella mushroom and added some fava beans to make a tomato veggie stew.
The fava beans are interesting to eat. I don't ever cook with them but this time I did and I really like how they kind of burst in your mouth with a creamy texture.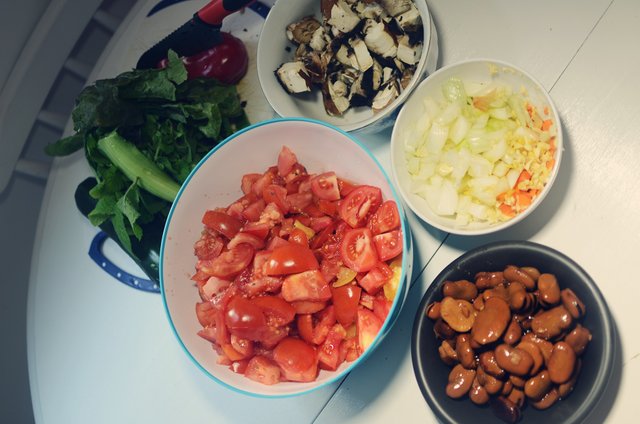 I ended up with a nice stew which I also used as a pasta topping.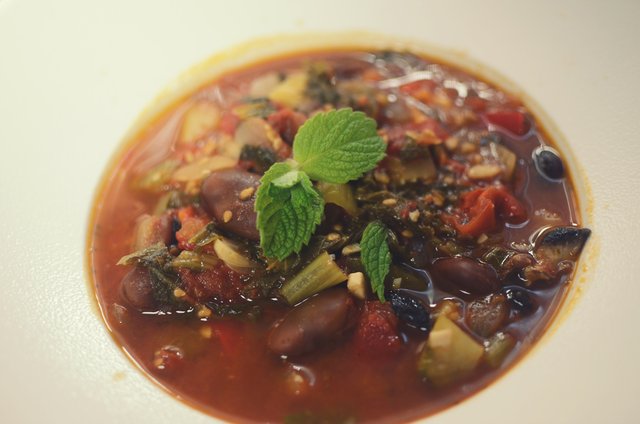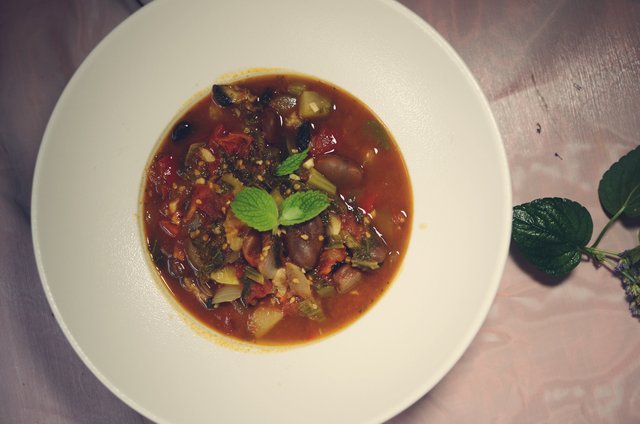 I'm looking forward to this Saturday when the tomato man comes back for the evening with his fresh goods again.