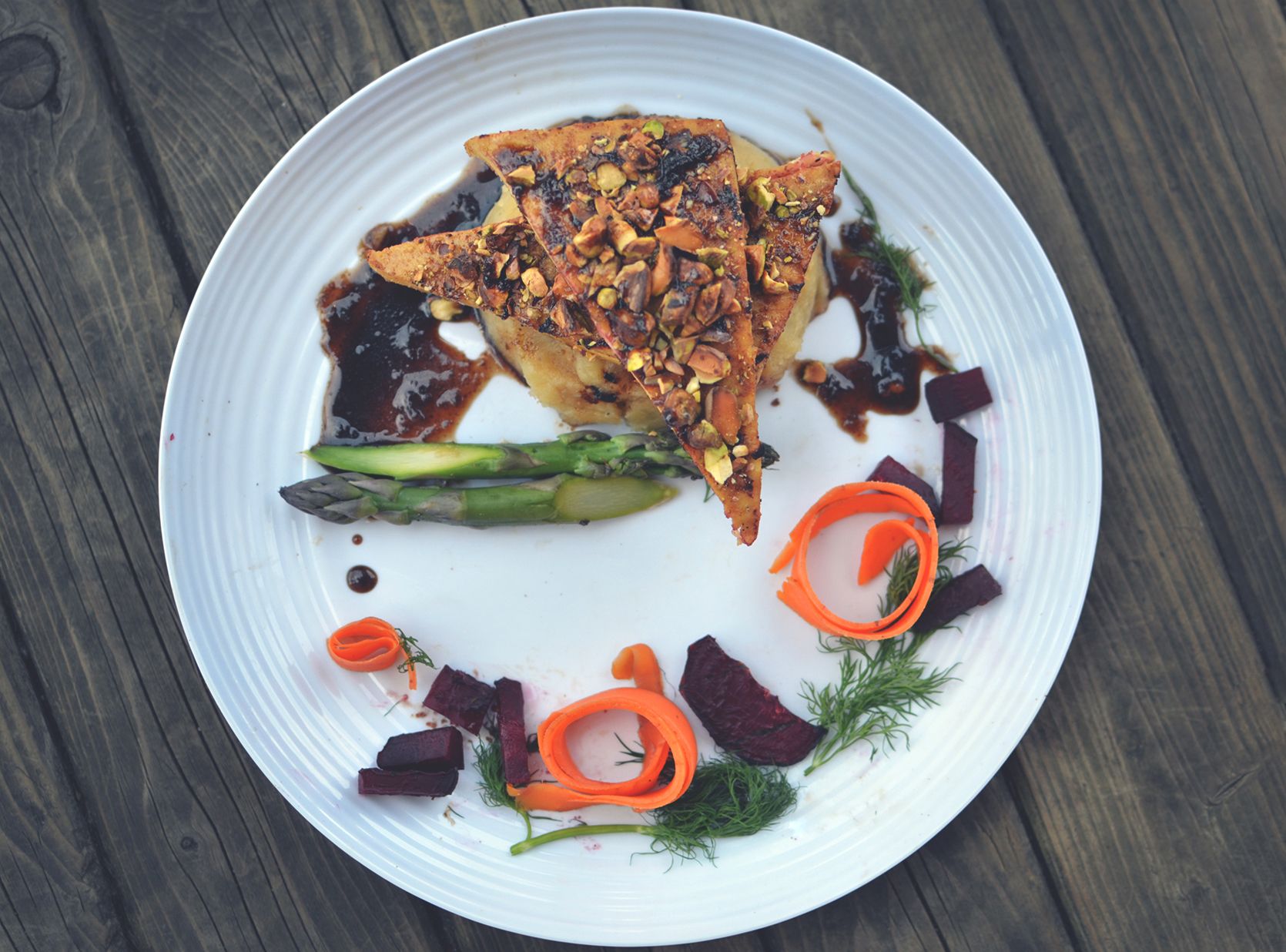 I was led to the grill once more, as the oven which is not mine has a broken bottom element. Enough sob stories. No wait just one more. I wanted to grill tempeh but apparently the city has run out, or at least all of the grocers in the neighborhood. I substituted with good old vegan staple, medium firm tofu. Okay moving right along.
The tofu was marinated with water oil, tamari, garlic powder, onion powder, salt and lemon. After a couple of hours it was added to the grill along with some beets that were partially boiled in vegetable broth.
I had also made mashed potatoes which were boiled in vegetable broth, so I grilled some garlic to mash into them.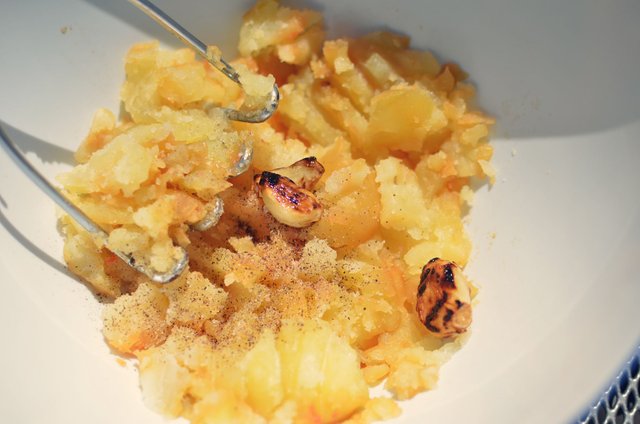 While the tofu was grilling, I made a sauce by reducing balsamic vinegar, maple syrup, cane sugar, lemon juice, lemon zest, onion powder, garlic powder, chopped dill and tamari. Some was brushed on the tofu and the rest was on reserve.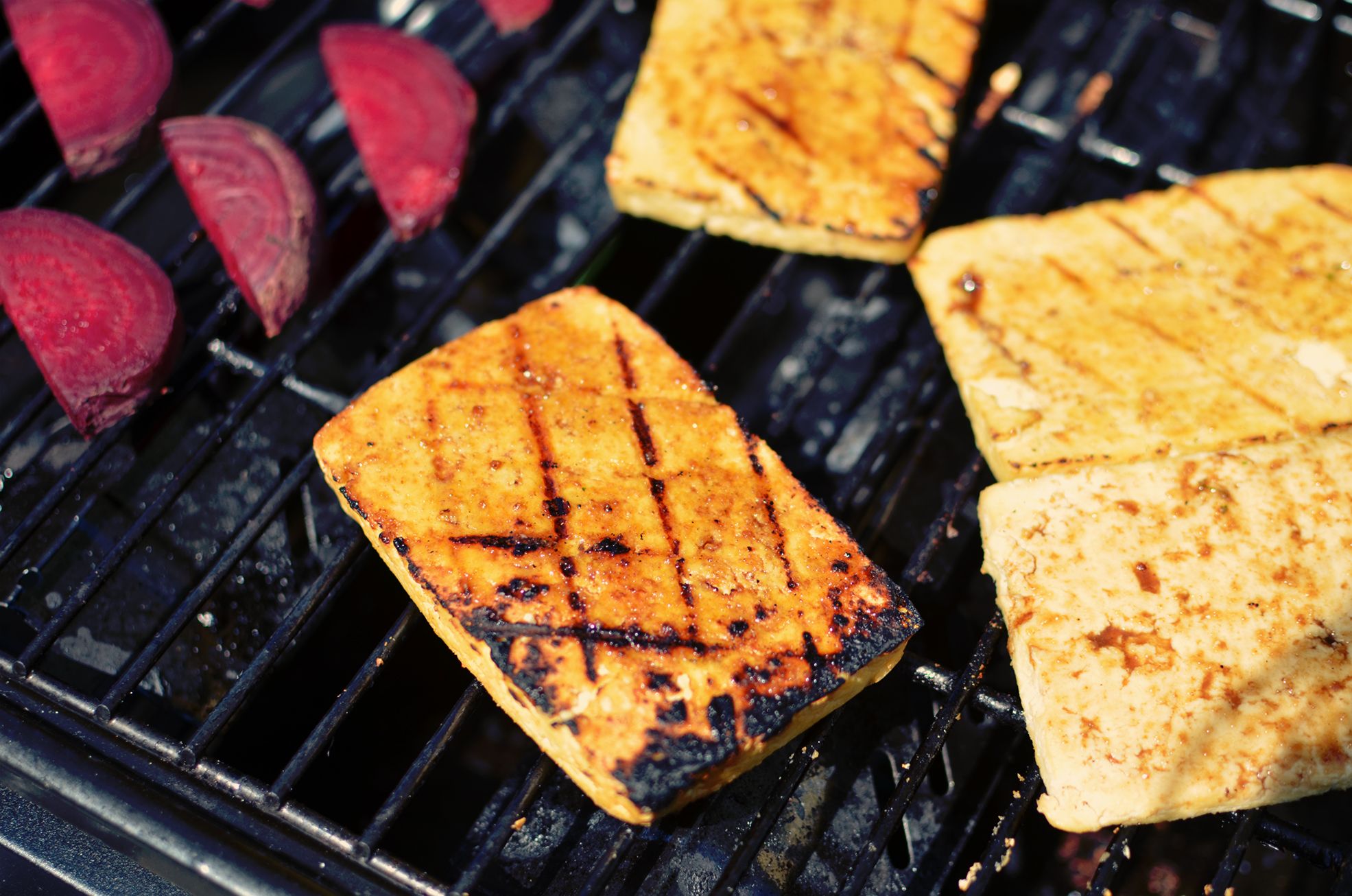 When the tofu was grilled some sauce was brushed on the top and it was coated with chopped pistachios.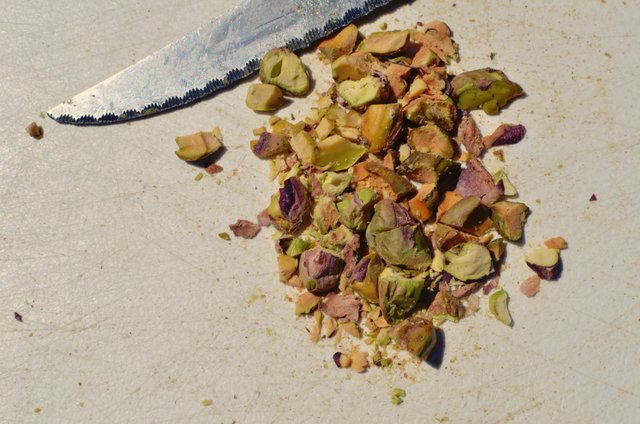 It was then placed quickly under the broiler, which is all that works in this oven, and browned.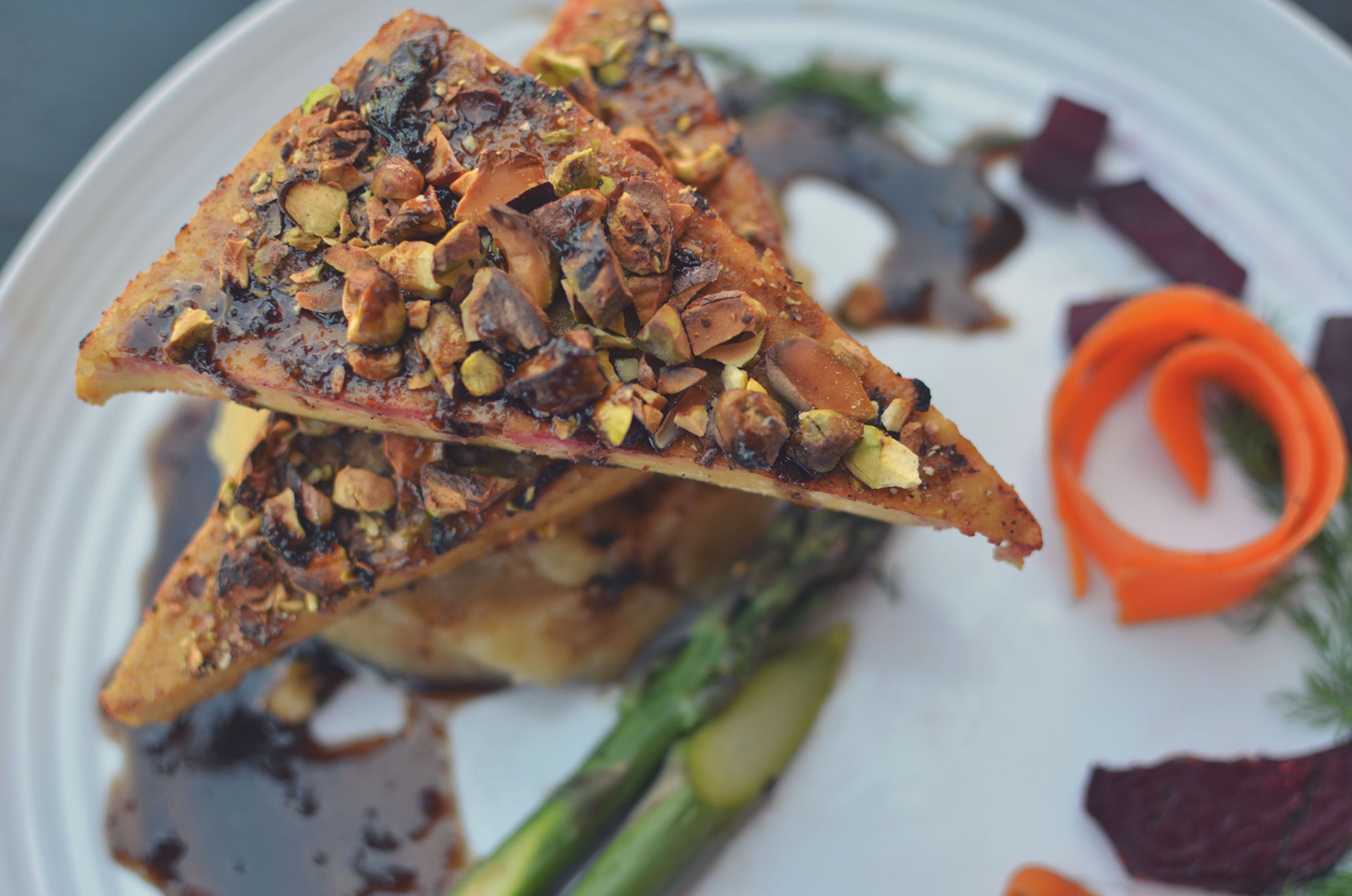 The carrots and asparagus were lightly steamed. And the rest of the maple reduction was poured over top. I know some people are afraid of the blandness of tofu, but the key is to marinate and in this case the toasted pistachios in combination with the sweet tart sauce, gave it all the excitement tofu needs. I chose mash potatoes so the sauce could be nicely scooped up.