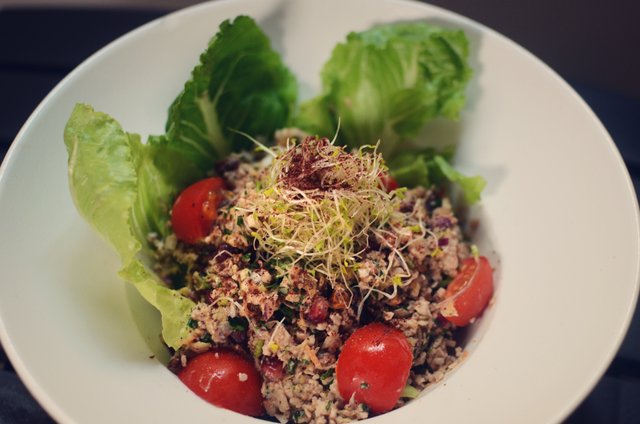 Today I had a day off and Marc was at work so I wanted to have something decent to eat for when he got home. I guess what I mean by decent is something filling but not too heavy. I had purchased a large cauliflower that was on sale. I really haven't eaten much cauliflower in my lifetime compared to other things. I've always thought of it as bland and unexciting. Since I've been exploring different vegan food ideas, cauliflower has been stepping more and more into my kitchen.
The last thing I did with it was bread it but today I made a salad out of it. I was going to keep it raw but changed my mind at the last minute. I was making a middle eastern spiced salad so if it would be cooked the flavors would be absorbed better. The next time I do this I will marinate the cauliflower keeping it raw.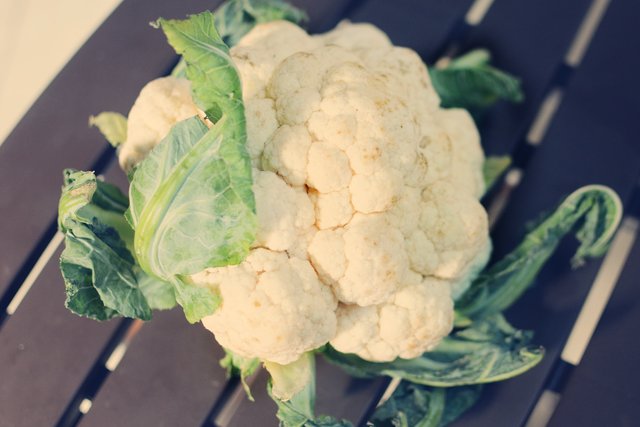 First I chopped the cauliflower in the chopper so that it would resemble a grain.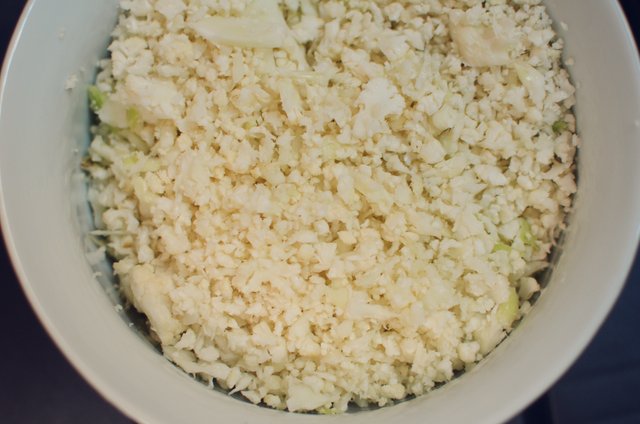 I sauteed the cauliflower with a spice mixture of cumin, coriander, ginger, nutmeg, cloves, paprika, thyme, cayenne, tumeric, sumac, and onion powder.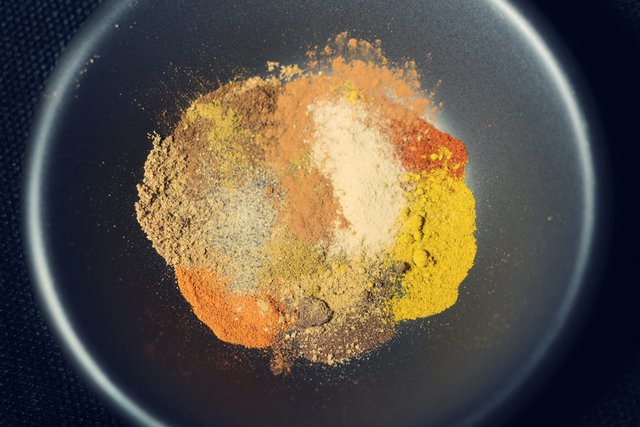 After setting the cauliflower mixture aside I toasted some pistachios.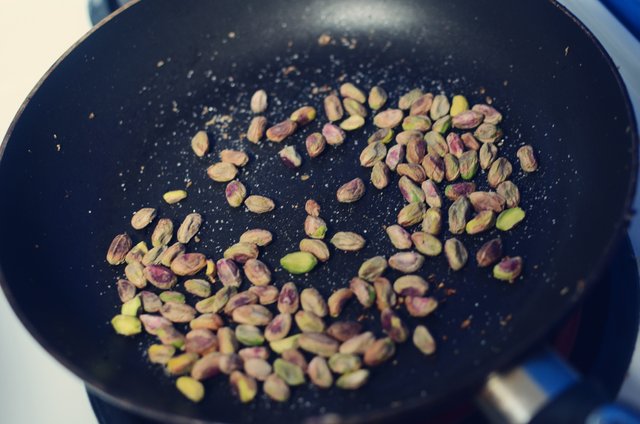 I had some Pomegranates in the fridge so I opened them up and got them ready to add to the salad.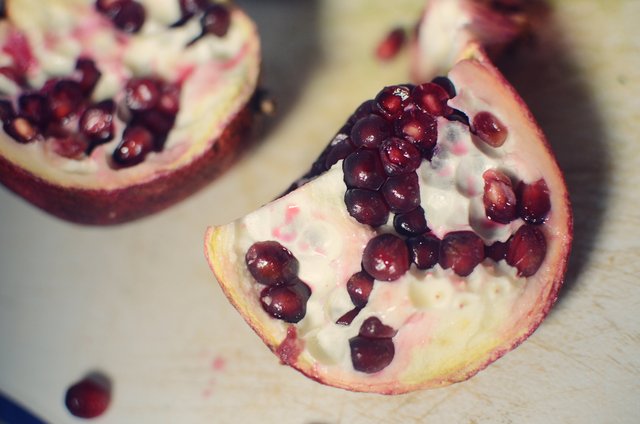 The dressing I made to toss the cauliflower in, was made from cashew butter, tahini, garlic, lemon juice, salt and pepper.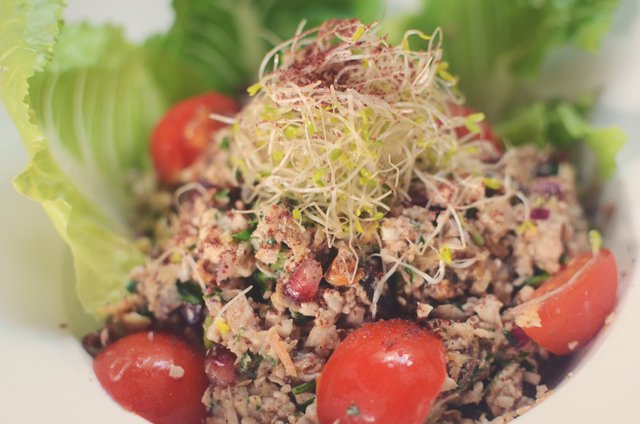 The salad was finished off with grated heirloom carrots, red onion,chopped dates, tomatoes and alfalfa sprouts. This was surprisingly filling even though it did not include any grain.