VeChain Cryprocurrency - What You Need To Know! (Passive Income and Token Swap)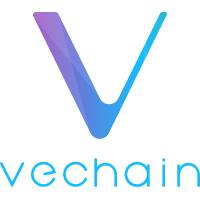 If you don't know about VeChain, and what they've been up to lately, this article should help catch you up. VeChain an up and coming cryptocurrency with huge potential. Here's the important info you need to know:
VeChain just launched its mainnet (it's own blockchain off of the ethereum blockchain), and is in the process of swapping all its VEN tokens (ERC20) to VET. Currently, if you own 1 VEN, for example, you'd get 100 VET when you swap.

If you hold VEN, you have a few options to get them swapped for VET. Transfer them to Lbank (Cryptocurrency Exchange). Once you transfer your VEN to Lbank, you'll get a popup asking if you want to convert them to VET, and they will be converted instantly. Cryptocurrency exchanges like Binance and KuCoin have already completed their swaps, so those are off the table. VeChain has an official wallet that you can download on the apple app store or the android app store, which will soon allow the conversion as well through an intermediary. Right now, your best bet is to swap them through LBank or wait for their official wallet to allow the swap.

If you don't hold any VEN or VET but want to get on the train, you can buy VET at cryptocurrency exchanges like Binance or Lbank.
Here's where it gets exciting.
When you hold VET, you generate VTHO. Per the developers, "VTHO is a secondary token on the VeChainThor blockchain that is used as transaction fee for payment and smart contract execution." VTHO has its own value and price, just like VET.
So what does that mean for you if you hold VET? Passive Income! You get about .000432 VTHO per VET per day. If you hold VET in the mobile wallet on your iphone or android device, you can watch your VTHO accumulate in real time. Try it, it's fun to watch your passive income grow! You'll also get your VTHO distributions if you hold your VET on Binance, but only once per month (as opposed to the mobile wallet where it's every 10 seconds).
There's a lot more, but that should get you started.
Best place to buy VET:
Binance: https://www.binance.com/?ref=11898075
Best place to swap VEN for VET (and buy VET):
LBank: https://www.lbank.info/sign-up.html?icode=29G9&lang=en-US
Word of warning: Be VERY careful when transferring VEN and VET. Double check the addresses you are sending to. You CANNOT send VEN to a VET address, or vice versa. If you do your coins may be lost forever.
VeChain has some very exciting partnerships announced and rumored, so be sure to read more about them here on Steemit and on Reddit. And if you know nothing about VeChain other than that you can make passive income by just holding VET (think NEO and GAS), check out their website here: https://www.vechain.org/
Note: I'm not a financial advisor by any means and encourage you to do your own research, invest responsibly, and only invest what you are willing to lose. This article is not to be construed as financial advise by any means.
Let me know if you have any questions by leaving a comment, and happy hunting!