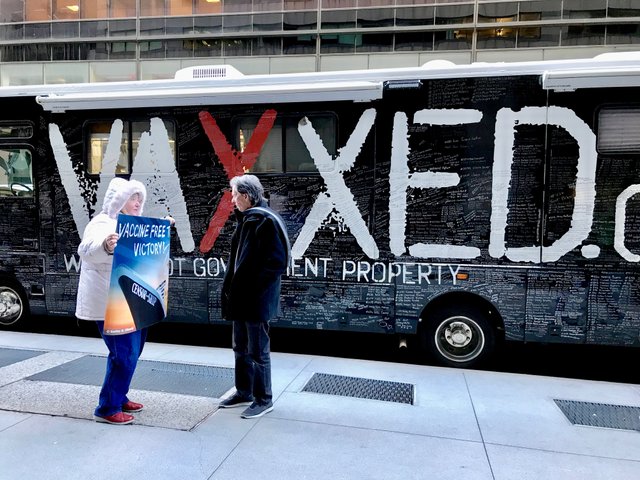 I wish someone told me. I wish I knew what I know now. I gave blind faith to the doctors and have my precious babies vaccinated. Mine survived, but many are not so lucky and they are devastated.
I saw "VAXXED II: The People's Truth" today.
Just like the first VAXXED documentary film, theatre was packed with audience whose children are vaccine injured. They were sobbing during both films, they know what it's like to witness your child from being healthy to shutting down after the shots.
In this powerful sequel, some of the voices of these parents are heard. People, who have been told over and over that vaccines don't cause autism and other serious health condition, people who are denied their instinct as mother and father of their children. Finally The People's Truth is out. While the credits roll after the movie, I saw people just embrace each other and cry, and it makes me cry.
If you see this movie, or if you know any of these parents in person, you wouldn't have a heart to say vaccines don't harm, or doctors know better.
In the documentary, it is noted doctors are not educated on vaccines, they are taught vaccines schedule and not on vaccine safety. Only the doctors who have researched vaccines know better, and those doctors will tell you unvaccinated are the healthy ones.
Would you like Aborted Fetal Cells & another Human's DNA that will alter your DNA forever injected into your body by force?
Do you have freedom to say No, not my body to a drug dealer?
Our insane government is forcing 72 doses of vaccines on a child, these harmful ingredients in a small body. If you want to keep your child from harm, then your child is denied education here in NY. And, Child Protection Agency (CPS) might try to take your child away for refusing the shots! We cannot let CPS get away with kidnapping. We do not consent to have our children treated as the property of the government.
We need to gain back our freedom in this country, the United States.
If we don't stop this fascist entity and Big Pharma who are protected from the liability for vaccine injuries (that's why USA give the most amount of Vaccines), you watch, we will be the sickest nation of the world. We will be No.1 cancer nation. Already we are No.1 in infant mortality rate among the wealthy countries.
We will not let it happen. Medical freedom now! Let's tell our government that we don't consent to be poisoned.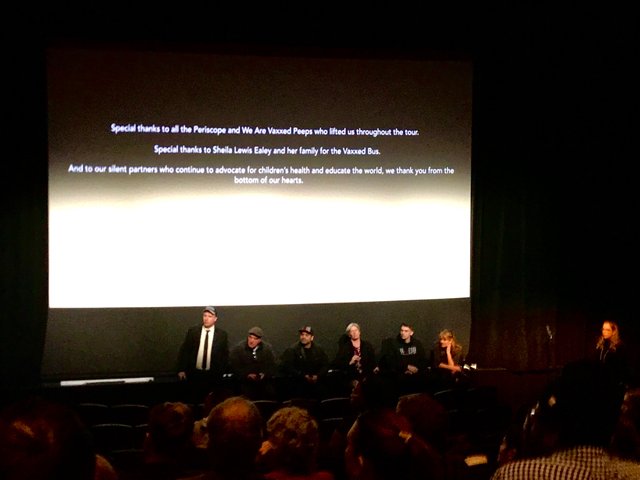 VAXXED II: The People's Truth screening in New York City on Nov. 16, 2019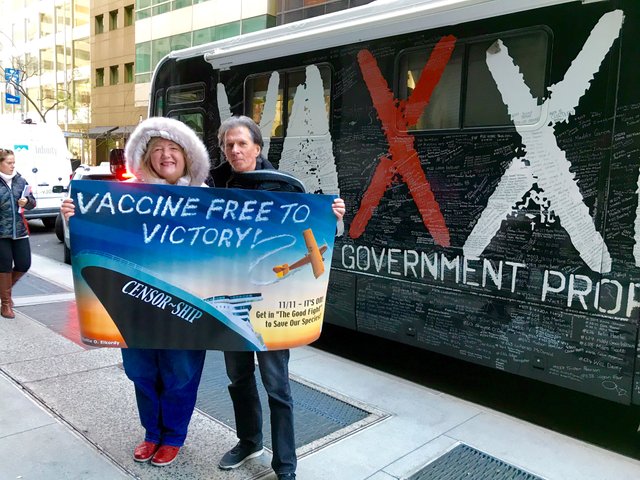 VACCINE FREE To VICTORY! More info: Tinyurl.com/VaccineFree2Victory
Pictures & text by yukaonelove