The internet allows anyone to transfer data anywhere. However, the larger the data, the more expensive the costs incurred. Apart from internet subscription fees (ISP fees), the costs to "parks" the data (and bandwidth allocation) on servers were also becoming more expensive. Furthermore, centralized servers sometimes store users' data and could misuse these data. BitTorrent solves some of these problems, but not all server's functions available on this application. BitTorrent only provides multimedia streaming and multimedia data sharing. It lacks features, such as project collaboration, communication, IoT, and gaming. Therefore, Vanta Project is here to rescue! The Vanta Network is a permission-less decentralized network project that guarantees real-time and secure private connectivity which allows data transfer in various functions.

♔ Website | Whitepaper | ANN | Telegram ♔
Business Model
Vanta is a specific-purpose blockchain for real-time connections. This blockchain platform resolves problems that cannot be solved by the general-purpose blockchains. For example, we could classify Ethereum and EOS as general-purpose blockchain (dapps) platforms, while Storj or Golem as specific-purpose blockchains. Well, we could classify Vanta as both general-purpose blockchain and specific-purpose blockchain platform as explained in the following picture:

Benefits:
1. For developers using Vanta services:
Developers can develop and operate inexpensive real-time network services. They do not need to create servers, or to create protocols from scratch;
Developers can use Vanta resources by staking VNT Tokens at no additional cost, except for a small amount when unstaking;
If the developers do not have enough VNT, the application can use VNT tokens directly from end-users (both data senders and receivers). This feature makes the operation more streamlined.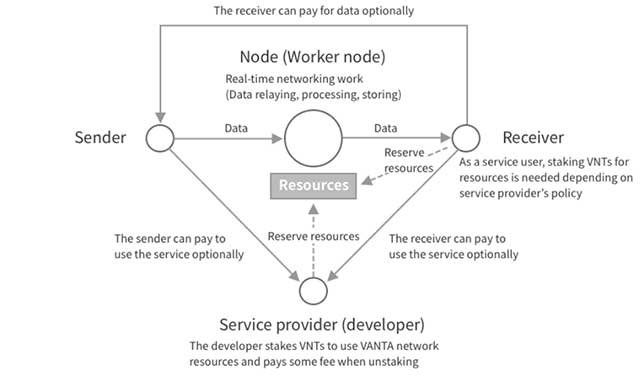 2. For end-users using Vanta services:
Cheap service fees (can be free);
Privacy;
There is no need to stake VNT if the developer has a sufficient number of tokens.
Vanta (VNT) Token Specification
The sole purpose of VNT token is for staking so that users can use Vanta resources, similar to the EOS system. The following are the specification details:
Total supply: 56.2 billion VNT (35% available at token sale);
Token price: 1 VNT equal to $0.00088 USD;
Unsold token will be burned (max 35%);
Block producers will receive VNT rewards, the total emission of new tokens per year is 2% + variables;
Unstaking tokens will burn tokens by 2%.
Marketing Strategy
It is clear that the team members arranged this project in an orderly setup. They also professionally manage all social media channels such as Twitter, Medium, Reddit, etc. Furthermore, Vanta also has effective campaign programs to attract potential investors and new users. The team also involved in a meetup or conference to greet its community. Here are some of the photograph taken at the events:
Oracle CloudWorld Conference in Seoul on January 29, 2019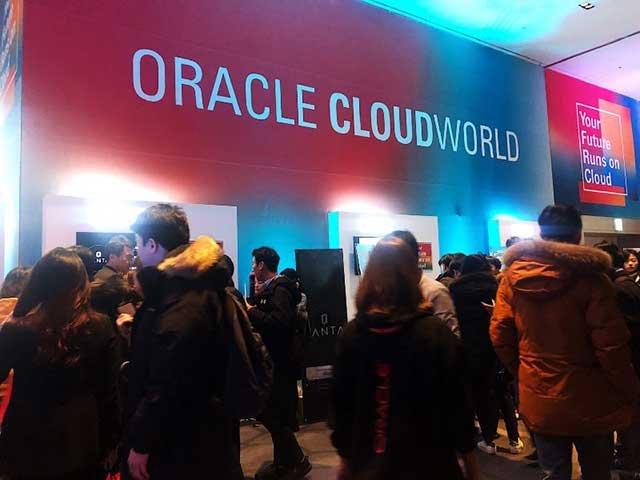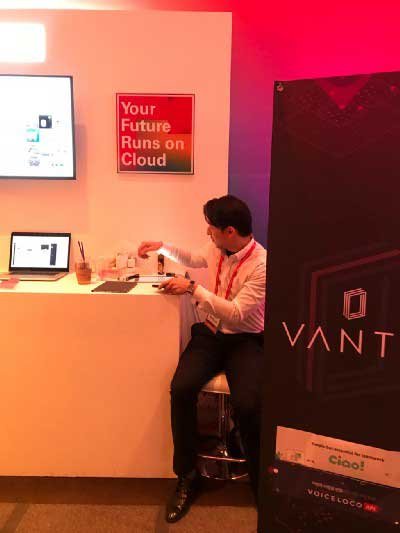 Vanta Network Meetup 2019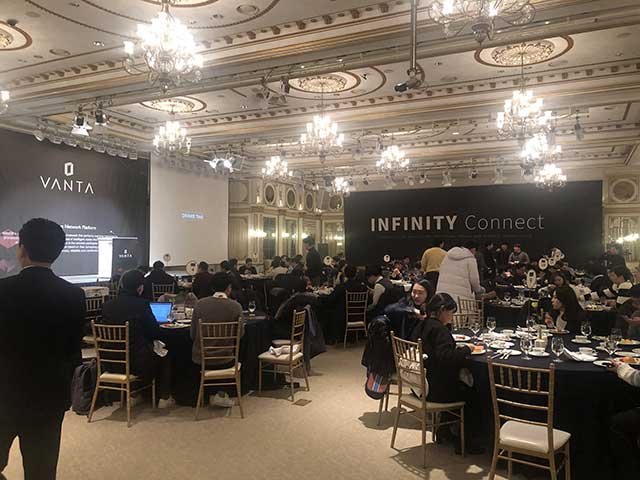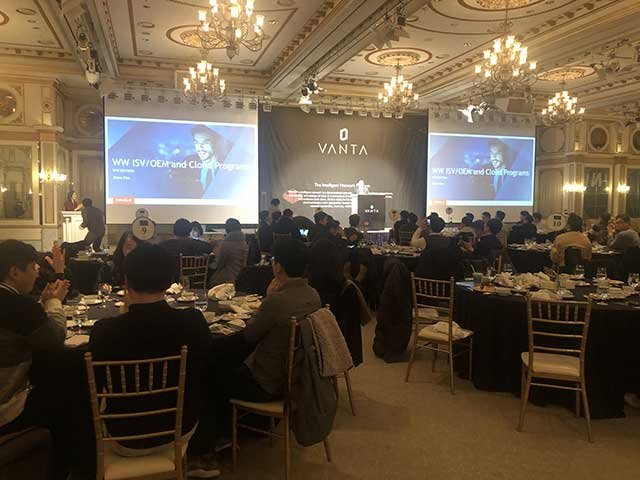 Vanta will also be listed on several exchanges such as Allbit Exchange and Cashierest
The Team
Vanta's team members consist of people who have educational backgrounds from famous universities and have experience working in global companies, such as Oracle, HP, AWS, Samsung, Microsoft, etc. Just look at the Vanta's head of R&D. He is a professor from Hanyang University with a Ph.D. degree. Moreover, Vanta also partners with Hanyang University in developing its products. Besides that Vanta also partners with Oracle, Microsoft, Sejong Telecom, Allbit, QuarkChain, etc., which confirms that this is a serious project that has big ambitions. You can read more about Vanta's team members here.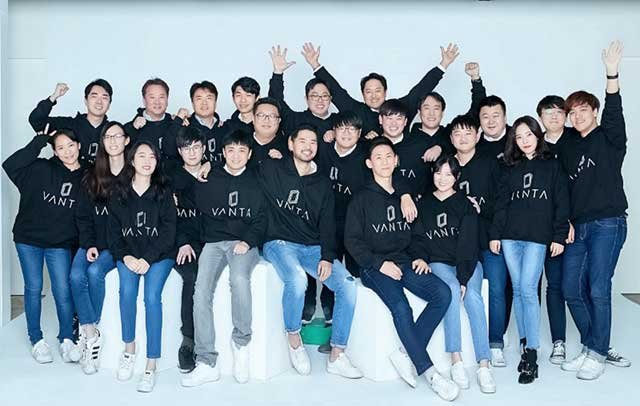 Investment Feasibility
Even though this blockchain platform project has many competitors, I see that Vanta's business model and platform architecture is unique. Vanta is different from Ethereum, EOS, Cardano, Storj, Golem, etc. (see the previous discussion). Then, I also predict that they have more than enough resources to execute their plans. I base this statement from:
Qualified developers.
Partners with Hanyang University, Oracle, Microsoft, Sejong Telecom, Allbit, QuarkChain, etc.
Good corporate governance and good communication in the community.
And finally, I conclude that this project is NOT a scam, because:
Switcher Technology Limited company has been established and registered in Hong Kong;
Various partnership with serious parties;
The identity of team members is authentic. There are photos and voice interviews that prove this statement;
The team actively participates in various conferences and meetups.
The above facts show that this VNT token is worth to be collected and is pretty unlikely that this is a scam project. But that does not mean investing in this token would be risk-free because the team has high ambitions. Moreover, Vanta's system has a very complex architecture. Remember that EOS also had a number of problems at the beginning and still has those problems (e.g., slow processing speed and expensive RAM). If you plan to invest in this project, you must prepare for long-term uncertainty. Blockchain platform projects usually seldom deliver in the 1st or 2nd year of development.
Disclaimer: I am neither a blockchain programmer nor an investment consultant. I neither advise nor responsible for the profits or losses of this investment. This article is only information, not investment advice.
Author: mu_enrico
Donation: 0x802547e53357A5cD9FA39bD1EC631C4744E4685F
Source: KuBisnis Indonesia
♔ Website | Whitepaper | ANN | Telegram ♔