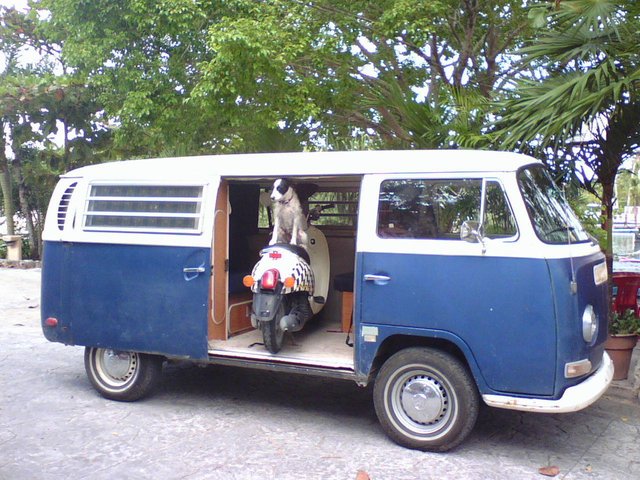 I freaking LOVE my bus. Its not my first bus and I'm pretty sure it won't be my last bus. There is something really cool about having your home around you where you go. Its like a crab or a snail. Not many vehicles where you can climb in, close the curtains, crank the fan and lay on your bed and watch netflix. The only other time in my life I felt this feeling is when I live for a while on a 27' sail boat. It provides a ton of security and comfort that most can't relate to.
Having your entire world condensed into what can be put into a bus was a vulnerable feeling for me. I drive a little slower, more cautious because a normal wreck isn't a normal wreck when you lose your car AND your house. Another thing about van life is you QUICKLY figure out what you think is important and what is truly important. There are a ton of forurms, YouTube video and blogs delving into the details of how to make your van/bus into the best Swiss army knife you can drive down the road.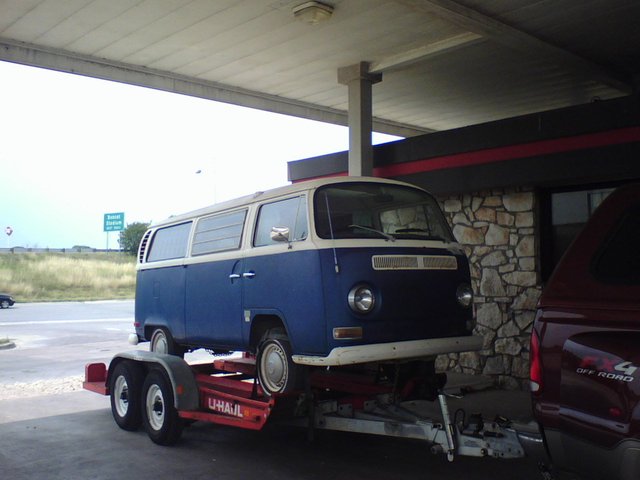 My bus is a 1971 VW Type 2 Westy tin top (non-pop top). It currently has 27,530 original miles on it. When I purchased it, it was hovering around 11,000 miles. The original owner mistakenly lugged the motor early into owning it, causing it to over heat and he simply put it into a barn and got to taking it apart to try to solve what the Germans must've made a mistake at engineering. In the process, he purchased all new heater boxes and other parts that came with the bus.
I originally found the bus being offered on The Samba for 1,800 dollars by the neighbor of the original owners ex-wife. Before the bus was up for sale for 30 minutes, I had contacted the owner and the neighbor and had them remove the ad and sent them money sight unseen. When my father and I went to pick it up, we were met with a very old lady, reading her bible and eager to have a nice conversation. She told us the story of her ex husband who passed away and the bus and even had the workers of the farm next door come and help us push.
I spent the next few days taking inventory and putting the motor that came with the bus back together. After doing so, I realized there was a ton of end play on the crank, beyond what I could shim and it forced me to get a new long block.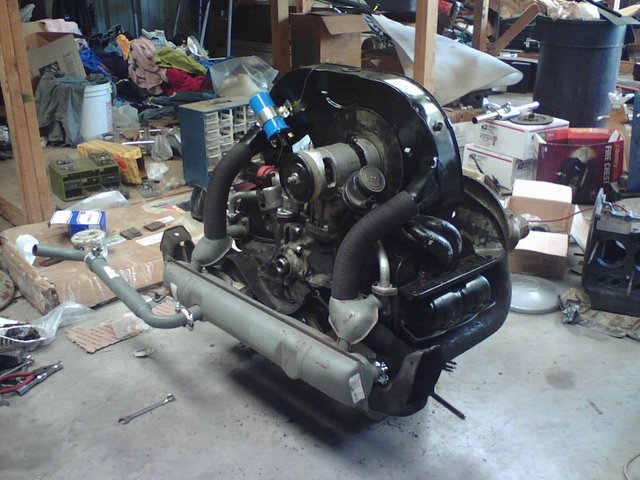 We were on a short time line because had planned to road trip to the bottom of Mexico with my parents, which is the start of us leading the off the grid life we currently live. I rebuilt the motor with all accessories on the new long block and shoved it in as quickly as possible. With 3 weeks testing in 115 degrees weather of Texas during a drought, I felt confident it would make it.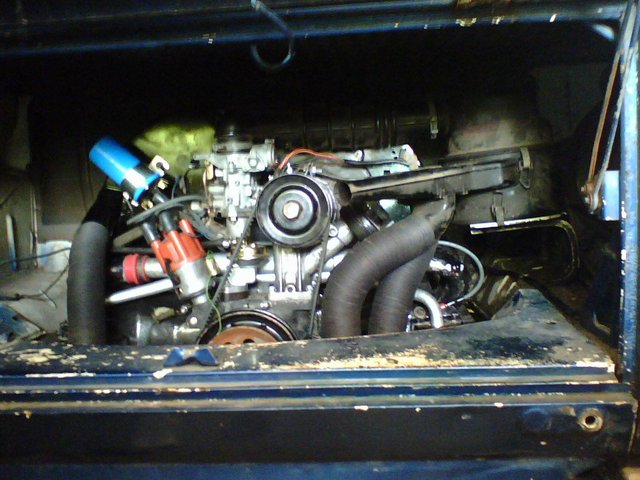 6 years of tropical environment can do more damage to an old VW than 30 years sitting in a barn in central Texas ever could. What was a beautiful, straight, rust free bus became Swiss cheese and no longer a Swiss Army knife. It didn't help we lived down a very long dirt with dirt that that would cling to everything like concrete. The road was dusty too, so it caused the motor and engine bay to constantly be covered with grime and any time the carb would build condensation, the dust would turn that to mud.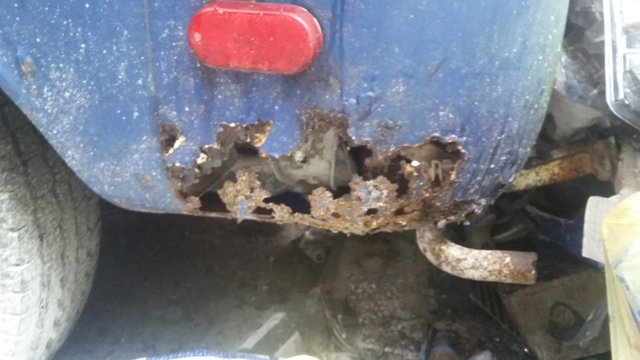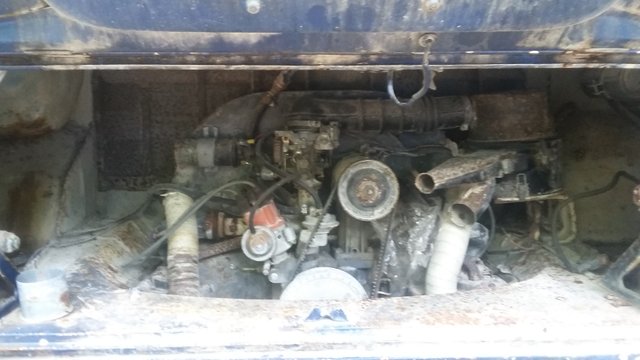 About 2 years ago, the bus was parked due to a wire that was soldered onto the ignition switch by the previous owner becoming disconnected, preventing us from driving and resulted in a hasty decision to purchase new vehicle because the need for transportation. Fed up with the carb needing to be taken apart and cleaned monthly and dealing with dust, I welcomed a reliable Toyota. So the the bus sat. It became a storage location and a house for mice and geckos.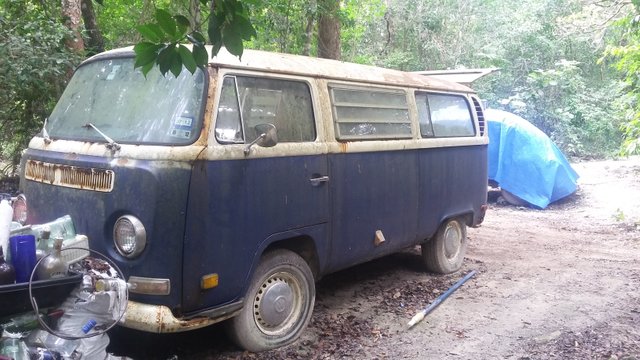 That was, until a couple of days ago. I've been saving for years to earn 1,000 US dollars to get my bus painted. As time went by and I saved, the damage mother nature did to the bus caused the amount needed to repair to increase. I spent time looking for a means to rent the tool needed to pull the steering wheel with zero luck. I decided to just purchase a generic ignition switch and screw trying to keep it stock, as the puller purchase price was a weeks worth of pay at my job.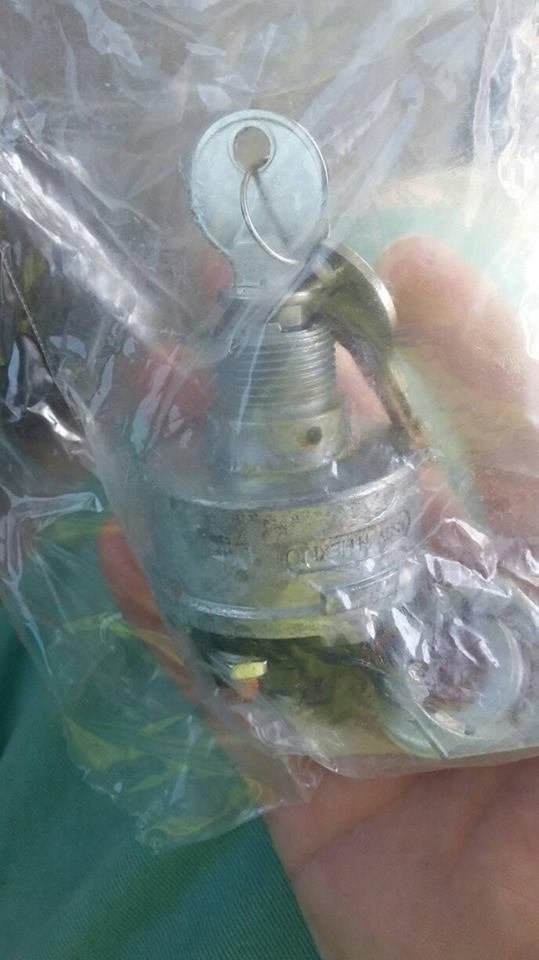 The bus motor ran when I parked it other than the lack of power, so with a carburetor rebuild and new plugs/oil, I think it can be reliable again. My wife and daughter took to stripping the bus empty of most of the junk being stored, swept out any free loading critters and we should be ready soon to get the wire wheel on the grinder out and start cleaning and sanding the floor for fresh coat of paint.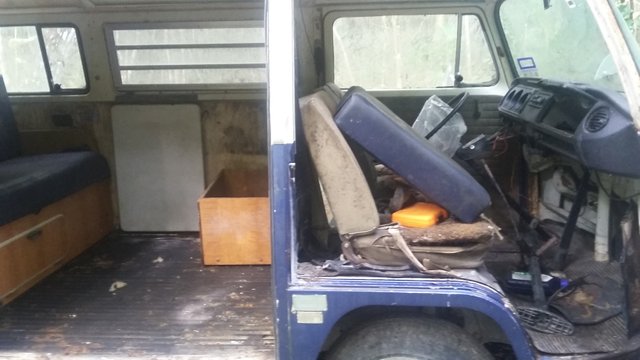 The interior material is a fake leather material that causes your legs to stick so we plan to wrap the back pads with matching Mexican blanket. The driver seat needs new springs, new padding and new covers, so I will likely get a pair made by a local seamstress in a plaid pattern. I will end up getting the back pads covered in the same material later when I have more money.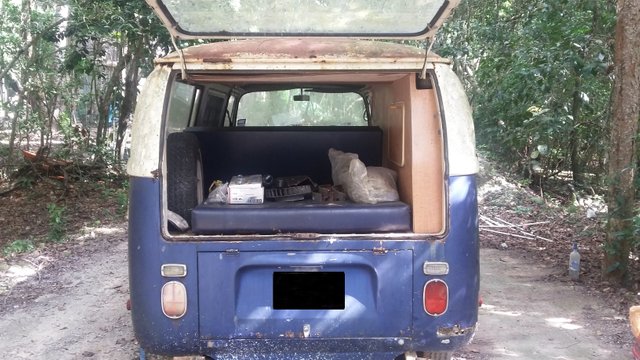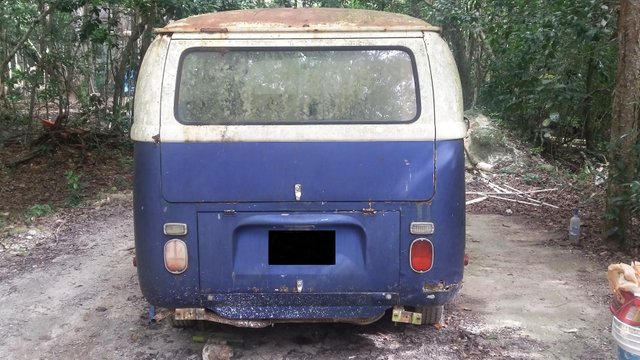 The jump seat behind the driver seat has suffered some humidity/moisture damaged. Its still in good shape so I plan to take it apart, use it as a template and make a new one. I want to put sound deadening material on both the floor and the ceiling before I decided to put anything on them. I want to use a nice automotive carpet but fear doing so since the jungle can be some incredibly dirty, especially for cars.
I've been doing some research on ways to save money to get my bus painted. The places I spoke to said if I could find patch panels, they would weld them in and paint for cheap vs hours of making new panels. I found the rear corner panels and other sections for a price I can afford, but shipping to Mexico can be a pricey adventure. I've decided that I wanted to paint the bus coffee and cream with a gradient stripe.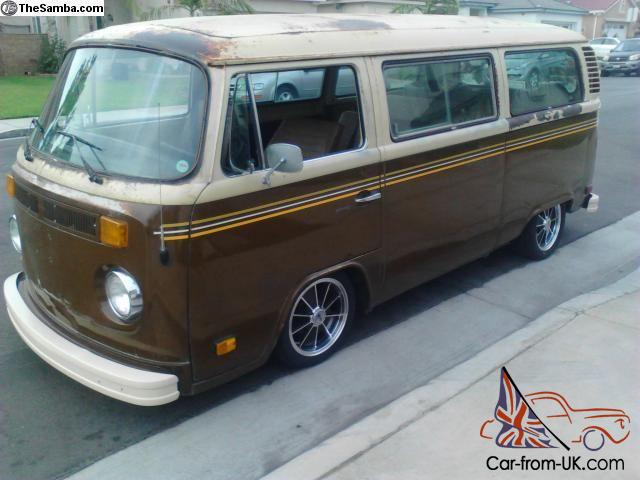 I'm not looking to keep the original style air cooled Volkswagen motor in the bus. As much as I enjoy working on them and experience I have with them I feel the best solution to my issues would be swapping the motor to a water cooled motor. VW of Mexico use to import water cooled buses with 1.8l jetta motors from Brazil. The only real difference, other than the radiator up front is the bell housing on the transmission is different.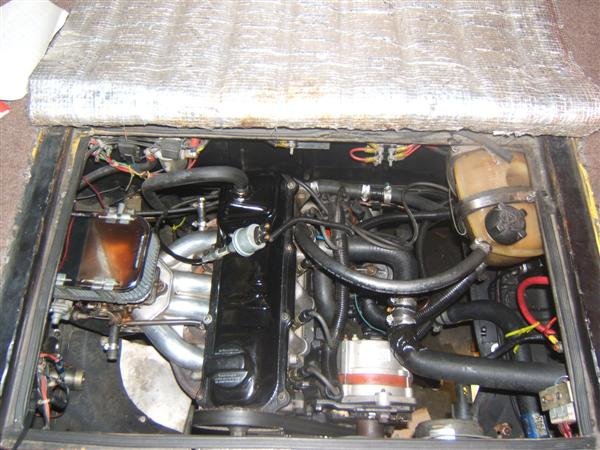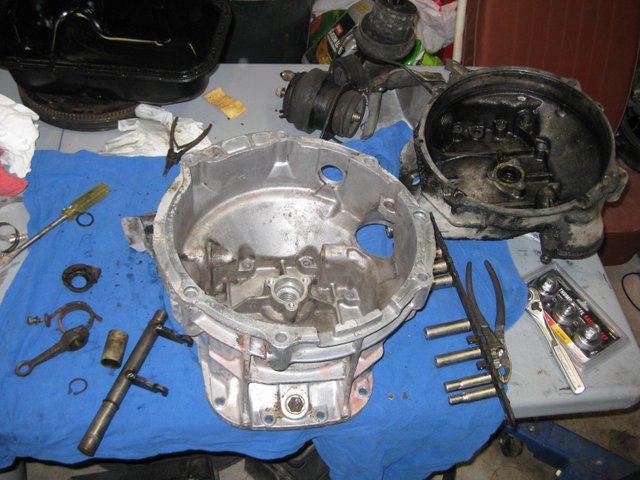 I inquired if anybody had the bell housing to mount this type of motor to my transmission on Facebookk and found a person that had both the bell housing, the transmission that its attached to (6 rib) and a fuel injected 1.8 motor with all the parts needed. Its beyond the amount I can afford for the motor, I plan to buy the bell housing now and hopefully I can try to save my money up and get the motor in the future.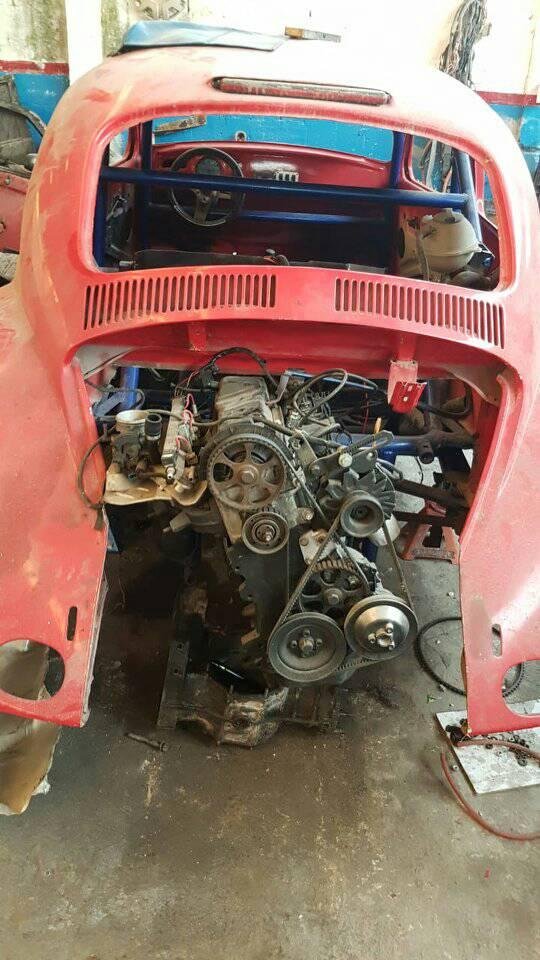 I will be posting updates of work being done with new photos and videos. We are going to slowly start adding Van Life accessories soon. I have several Optima deep cycle batteries and an extra solar controller, so I plan to start putting together a roof rack to install a 250 watt solar panel on top. If you have any questions or suggestions, please feel free to comment. Please also up comment, your finacial support directly helps the project.